Have you heard of Ronda Rousey? Well if not, maybe it's time we introduce you to the female phenom.
Rousey is a dual olympian who competed at 2004 Athens Olympic Games at just 17-years old, and four years later went on to take a bronze medal in Beijing.
After her Olympic run she made the transition to Mixed Martial Arts (MMA) in 2010 and is now the Strikeforce Women's Bantamweight Champion.
Her good looks, undefeated record and vicious defeat of Miesha Tate, in which she broke Tate's arm (I could put the the YouTube video up but watching it is painful so I can't even bring myself to search for it), has seen her become the new face of women's MMA.
Rousey is scheduled to fight Sarah Kaufman this Saturday the 18th of August on the Showtime Extreme card. At her press conference held yesterday she talked about the upcoming fight.
What I found most interesting was listening her discuss her diet. Turns out Rousey has actually adopted Paleo.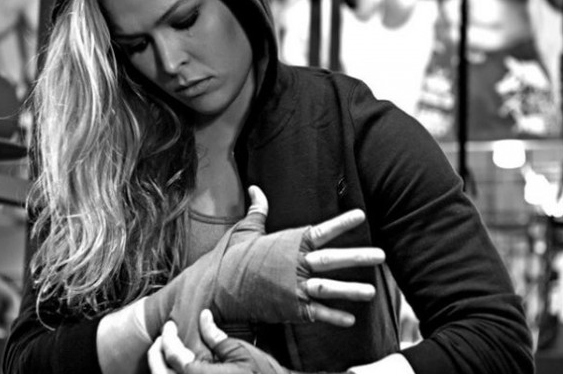 When asked what nutritional regime she follows, Rousey responded by stating, "it is kind of a mix between the Paleo diet and the Warrior diet. I have one big meal at night and I have berries or whatever throughout the day — very high nutritional but low calorie stuff. I really don't have any high fructose corn syrup. If I can't say it five times fast, it's a bad ingredient. That's pretty much it."
She went on to note, "a lot of these other athletes are trying to get as many trendy chemicals in their body as they can get away with. Whereas the idea with my diet is I try and eat as clean as possible. Even with my water I try and have very high quality water all the time and try not to drink out of plastics. All my supplements are just ground up plants not anything made from a lab."
You can check out the highlights of the Rousey vs Kaufman Press Conference above. She talks about her diet at 3:17 in.