This week, we take a moment to review an old favourite: the Inov-8 F-LITE 195.
Item: Inov-8 F-LITE 195
Price: $149.00 USD (Price may vary if purchased through local retailers)
Manufacturer: Inov-8
Purchase: Inov-8/Barefoot.inc
I've been wearing the same pair of black and white Inov-8s for a year now. Sadly, I seem to be a member of a shrinking minority with a huge number of people swapping their Inov-8s for a pair of Reebok Nanos.
I seem to have that effect though. Once-trendy objects usually come to me to die (I was probably the last person to give up her Sidekick phone, even though I still think they're cool).
But it's different with my Inov-8s. I'm still wearing them because I think they're excellent shoes.
The Inov-8s are durable, functional, and comfortable. They're suitable for a wide range of functional fitness movements, and are good all-round shoes that deliver a solid level of performance in each movement. Over the past year, I've used my pair of Invo-8 F-LITE 195's in countless CrossFit® WODs, and plenty of other sports including running, cycling and playing basketball.
Here are my thoughts on the Invo-8 F-LITE 195: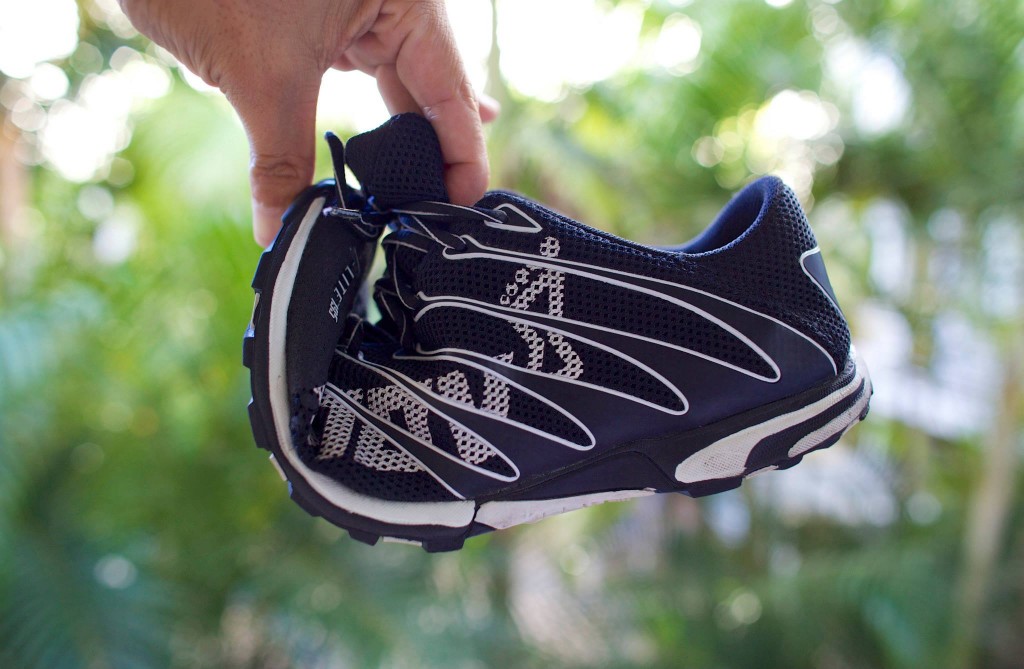 The Good
Lightweight and flexible: The Invo-8 F-LITE 195's are just that: super light. You'll appreciate their next-to-nothing fit during workouts that involve running, burpees, box jumps, double unders, or gymnastic movements. Patented Meta-Flex technology in the forefoot gives you more flexibility as well, allowing for free, natural foot movement and function.
Stable: Don't let their light weight throw you off, the Inov-8 F-Lite 195's offer you incredible stability. Patented Met-Cradle webbing along the medial and lateral arches gives you added forefoot security. The "grippy" bottom of the shoe provides you with maximum traction as well, which I've found especially helpful during Prowler and sled pushes.
Breathable: The top of the shoe is built of breathable mesh fabric that dries quickly. If you sweat a lot, or just spend a significant portion of your day in your functional fitness shoes, you'll love this feature.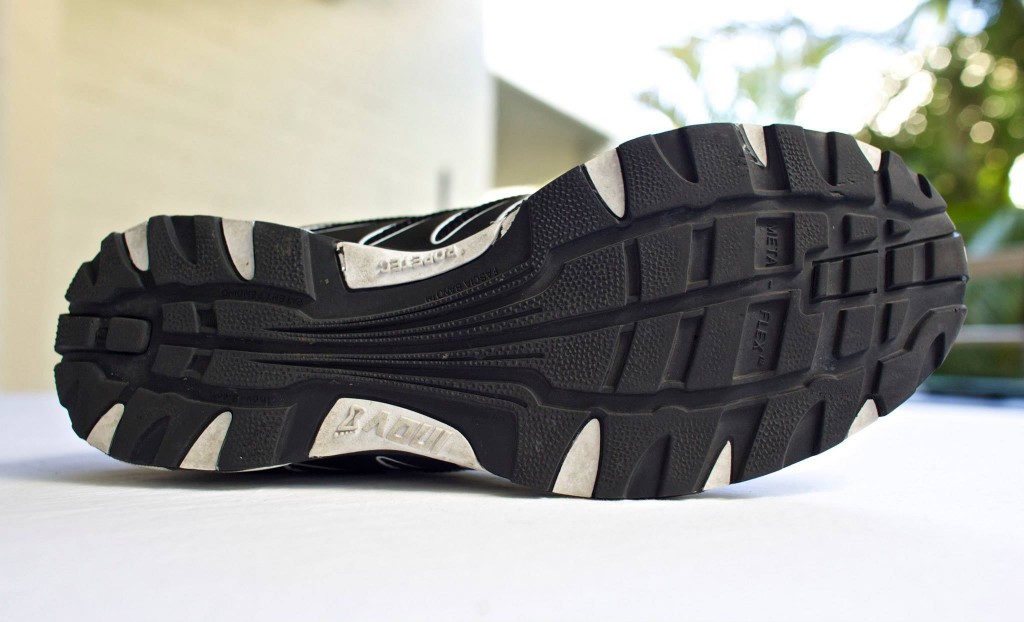 Ropetec reinforced medial and lateral arches: I actually purchased the Inov-8 F-Lite's because I destroyed an old pair of running shoes during a rope climb. The medial and lateral arches on the Inov-8 F-Lite 195's are reinforced with Ropetec technology, which is basically an added layer of durable, flexible material that prevents the shoe from fraying or falling to pieces during rope climbs. With Ropetec, you can keep your shoes in tact for longer. (NOTE: The 'Classic' version of this shoe does not come with Ropetec rope protection).
Slightly raised heel: I was once hesitant to admit this, but the Invo-8 f-LITE 195s are great lifting shoes. They're no replacement for proper olympic lifters, but they're fantastic for workouts that involve both snatches or clean & jerks, as well as running, burpees, box jumps, double unders, gymnastic movements, overhead squats, or wall balls. The slightly raised heel provides you with the stability and added mobility that olympic lifting shoes do, but their light weight allows you to perform other movements in a WOD quickly and efficiently.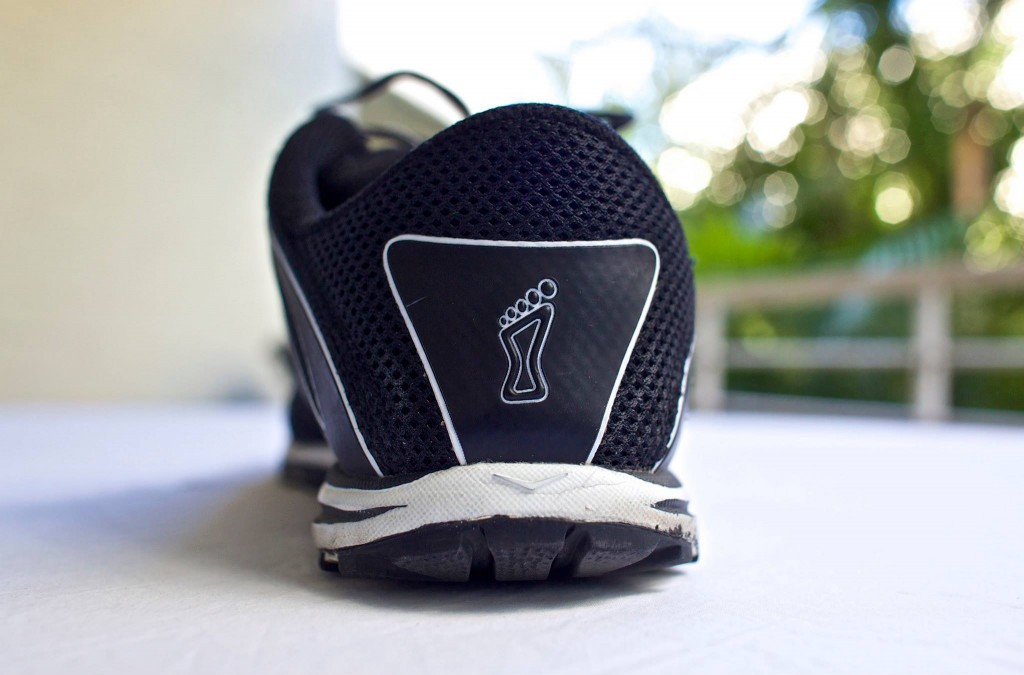 The Bad
Wear and tear on the sides of the shoe: The same mesh fabric that allows for maximum breathability on the outside of the shoe is also vulnerable to considerable wear and tear after regular use. Granted, I've had mine for a year, but the sides of the shoes where the knuckles of my first and fifth toe are located, are worn thin. Most people I know who have owned and trained consistently in a pair of Inov-8s have had the same problem. Holes or tears in the mesh fabric will appear in different places depending on how you move and how your weight is distributed when you walk, run, jump, and lift. While this doesn't necessarily affect the function of the shoe, it is a bit disappointing given their price.
Reinforced arches and forefoot: The Met-Cradle webbing and Ropetec technology along the medial and lateral arches are great for added support and durability, but they do have the effect of feeling like "too much" shoe. When my Inov-8s were still relatively new, I always felt as though I had too much support around my arches and heel, which was incredibly uncomfortable given that I was used to wearing barely-there running shoes. I even noticed soreness in my arches and calves following any WODs involving running, box jumps, or double unders. But now that I've worn them in, the reinforced arches have broken down enough to be comfortable.
Conclusion
The Invo-8 F-LITE 195s are wonderful for athletes in need of lightweight, flexible, functional shoes that allow them to move freely and naturally. They're great replacements for olympic lifting shoes during a workout, but shouldn't replace proper lifters for snatch or clean & jerk work.
The Invo-8 F-LITE 195's features have been carefully thought out, and are well placed to ensure that you have a comfortable, durable shoe that will deliver the dynamic, functional performance that CrossFit workouts demand.
The f-LITE series can be a bit pricey, but they're well worth the investment.
[wzslider]