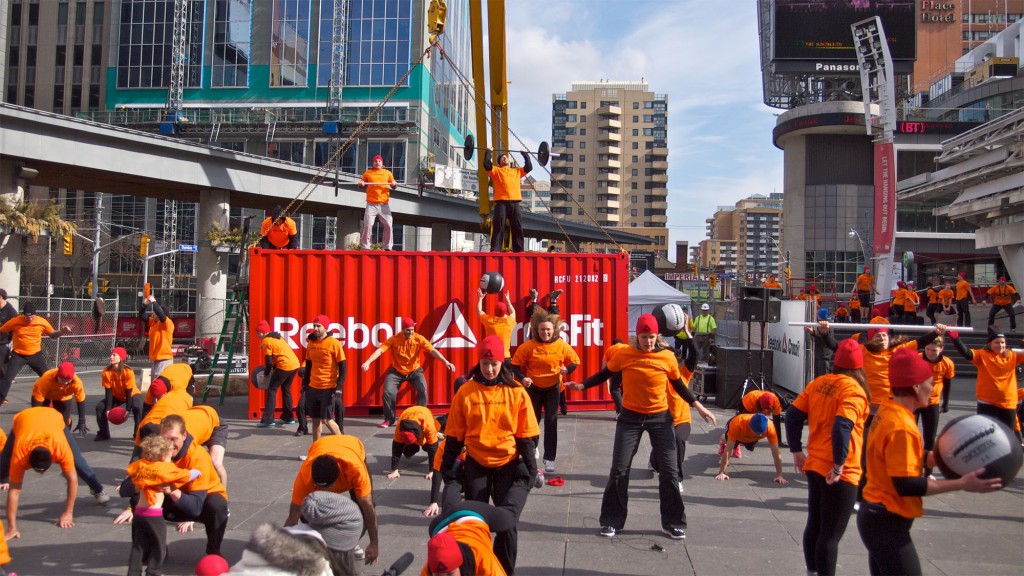 While most of us in today are focused on the release of 12.1 workout, yesterday Canadians in Toronto's Yonge and Dundas Square were privy to Reebok's ever expanding global CrossFit campaign.
The campaign titled "The Sport of Fitness Has Arrived" has seen a kind of gorilla marketing approach over the last few months.
It was only weeks ago I [report about Rich Froning Jr and and Annie Thorisdottir] climbing to the top of the Empire State Building for a dawn workout as part of Reeboks efforts.
Now it seems the sportswear company have employed a flash mob of 250 people to performed a variety of choreographed exercise moments. With a 15,000-pound shipping container descending some 30-feet and a sea of Reebok orange shirts and red beanies the square was transformed into a pseudo workout arena.
After watching the video and seeing the pictures I will say it was an impressive sight.
I can only wait to see what they do next. From all reports London and Tokyo are on the horizon.
http://www.youtube.com/watch?v=1tBiqmLtzGY