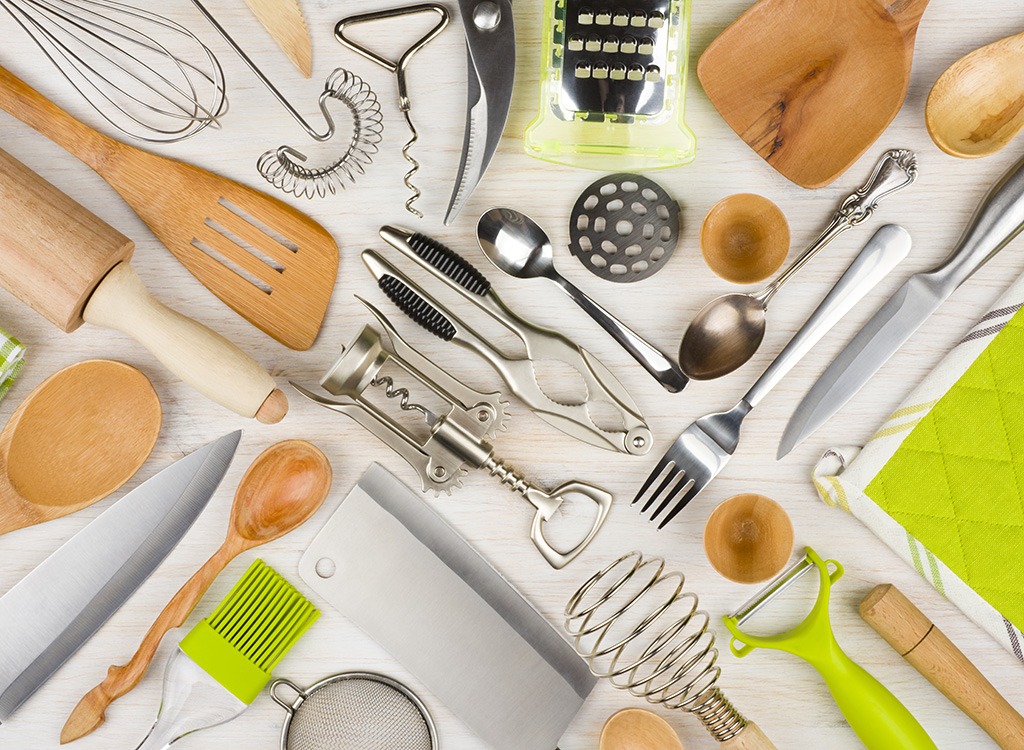 There are a number of kitchen essentials that can make a big difference to your sports preparation. Whether you're cooking for a game-day meal, a sprint-training meal, or a post-workout feast, the right tools can replenish your supplies and help you get started as quickly as possible.
Here's a list of essential kitchen tools for a CrossFitter that can help speed up your fitness prep to the kitchen for all your fresh recipe needs.
An Instant Pot
An Instant Pot is a multitasking electric pressure cooker that speeds up cooking by up to 70% while preserving nutrients and flavor.
It's perfect for saving time and energy while making delicious meals. With an Instant Pot, you can cook everything, from rice, chicken, to roasting vegetables and cereals.
Offers Convenience
With an instant pot, you will be able to make healthy, home-cooked meals in just a fraction of the time it takes to cook traditional meals on the stove or in a slow cooker.
This will allow you to devote more time and energy to your workouts so that you can hit your fitness goals.
Prepares Healthier and Fresh Food
Are you a health-conscious trainer who wants to eat well and save money and time? Most meals take 20 minutes to cook, which means you can prepare fresh (and healthier) food at home and spend less time in the drive-thru line.
Microwave Safe Food Container
If you are a CrossFit enthusiast, you definitely need food containers that are not affected by the heat of the microwave when reheating your food. Containers that are made from non-microwave-safe plastic can heat unevenly and release chemicals such as BPA into your food which can cause health problems.
A microwave-safe food Container meets FDA standards. It won't leak or melt when heated in the microwave.
A Food Processor
Usually, CrossFitters or athletes don't have the time to prepare and cook whole meals for themselves. They can spend hours on just one bowl of soup or a burger. A food processor will help you lose weight and achieve muscle mass easily.
They can take whole veggies, fruits, and grains and have them chopped into any consistency you like – silky smooth purees for soups with a food processor.
Will Prepare Healthy Meals for you
There are endless ways to use a food processor, and countless foods you can make with it. You can shred, slice, mix, knead, juice (yes, really!), grate, churn, chop, mince…and more!
It's the perfect kitchen tool to help you prepare healthy meals for yourself and your family.
Main Features of a Food Processor
A food processor comes with two different blades for customizing your culinary creations. It also has a special bowl and lid for easier food preparation, from salsa to dips to spreads. With its wide mouth feed tube, it makes feeding the ingredients easy.
A Blender
If you're a CrossFit athlete who trains regularly with intense exercise and heavy training, think about adding a blender to your training regimen.
A powerful blender will help to break down whole fruits and vegetables into smaller particles for easier absorption. The nutrients from fresh fruits and vegetables will help improve your performance during training and increase energy levels.
Blenders offer an easy and convenient way to make smoothies, protein shakes, and other beverages.
Features of a Blender
Most blenders are designed with a stainless steel blade that can pulverize virtually any ingredient.
There are also variable speed settings to blend up everything from soups to dips, spreads to sauces, desserts to frothy drinks. Other features include a powerful motor that pulverizes ice, minerals for flavor infusion, and a 2-liter capacity jar.
An air fryer
No more drips all over your stovetop or splatters and mess in your oven. You can now fry food at home with less oil than you would fry the usual way.
An air fryer uses circulating hot air and a fan to cook your food.  It will cook your food up to 80% faster than a conventional oven.
An air fryer can cook almost any kind of food including meats, bread, fries, veggies, desserts, and frozen foods, etc. 
A healthy way to Cook Food for CrossFitters
The air fryer is a game-changer for your kitchen.
It uses hot air circulation to fry foods without oil, and it cooks superfoods faster than regular frying. Food comes out piping hot and crispy on the outside, with a moist and tender interior. Plus, it's a healthy way to cook.
It leverages new technology to cook your food in a way that eliminates extra fat, with more flavor and less effort. It's the perfect gift for a successful and busy athlete who still wants to eat healthy. It releases fewer calories into their bodies, but still, keeps the food delicious.
It has been designed with a powerful fan and advanced heat convection system to eliminate the need for oil or grease.