The 2015 CrossFit Invitational has come to an end with Team USA once again taking the crown.
After five gruelling events in on the clay tennis courts of the Caja Mágica in Madrid, Spain, the fittest athletes from Australia, the United States, Canada, Australia, Europe and New Zealand competed in CrossFit's one-day international competition.
Team Europe went into the event with three podium finishers at the 2015 CrossFit Games and on paper were the team to beat. However, with four-time individual Games champion Rich Froning replacing Ben Smith on the Team USA roster, the Americans were always going to be in the mix.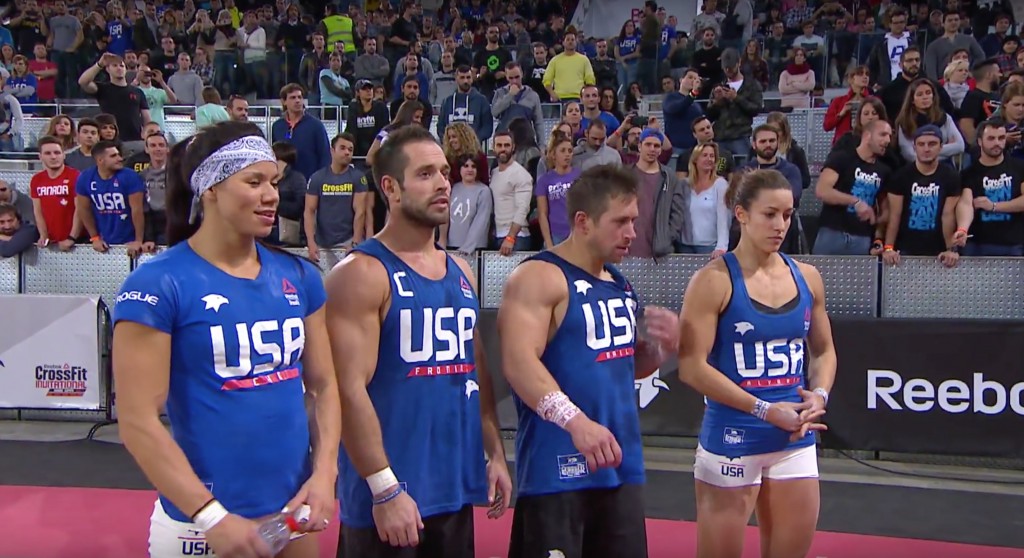 In the end, it was Team USA which prevailed. Despite winning just two of the five events, they reiterated the point that consistency is they key in CrossFit, finishing six points ahead of Team Canada in second place.
Here are the final standings:
Final Standings
1. USA – 20 points
2. Canada – 14 points
3. Pacific – 12 points
4. Europe – 6 points
In case you missed the event, you can check out the full coverage of the 2015 CrossFit Invitational in the video above, or check out the full wrap up on the CrossFit Games website by clicking here.