Three weeks down, and another two weeks to go in the 2016 CrossFit Open.
In 16.3 athletes across the world took part in a tough 7-minute AMRAP couplet consisting of power snatches and bar muscle-ups.
In the end, it was Sam Briggs who posted the best score int he women's division (158) and Kyle Frankenfeld and Audrey Ganin tying on top of the men's leaderboard with 146 reps and the identical tie break time.
With another workout out of the way, our attention shifts to week 4 of the CrossFit Open and what to expect in 16.4.
As he does every year, Games Director Dave Castro continues to keep us guessing as to what the next workout will be in the 2016 CrossFit Open. Twice now he has included new movements in the programming for this year's Open with overhead walking lunges included in 16.1 and bar muscle-ups in 16.3.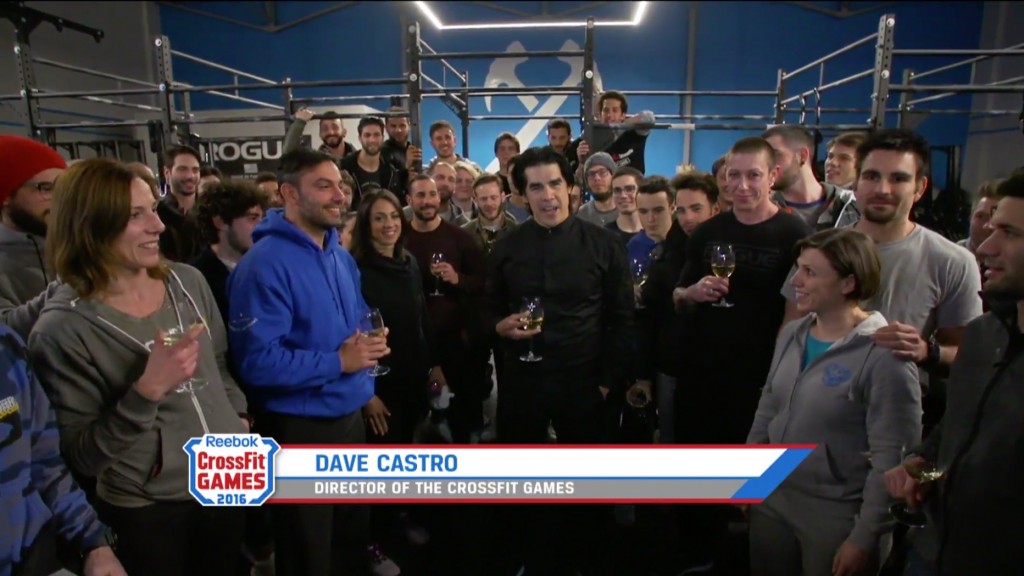 On Thursday, March 17, Castro will reveal the workout details for 16.4 during the live announcement at the Schriever Air Force Base in Colorado Springs, Colorado. Then moments after Katrin Davidsdottir and Sara Sigmundsdottir will be the first ones to complete the workout alongside servicemenbers from the Air force Base.
In previous years we haven't seen many movements repeated twice during an Open, so it's probably fair to assume we won't be seeing overhead lunges, burpees, chest-to-bar pull-ups, toes-to-bars, double-unders, snatches, bar muscle-ups and squat cleans come up again this year.
So it begs the question, with eight functional fitness movements already ticked off, what do you think we will see in 16.4? What movement(s) will make up the third week of the 2016 CrossFit Open?
Seven movements: double-unders, muscle-ups, toes-to-bar, wall balls, thrusters, snatches and chest-to-bar-pull-ups have been included in the programming of every single CrossFit Open. So we can assume that at least one of them is likely to come up in 16.4.
Cast a vote in the above poll and tell us what movement(s) you think we will see in the fourth week of the 2016 CrossFit Open: 16.4.