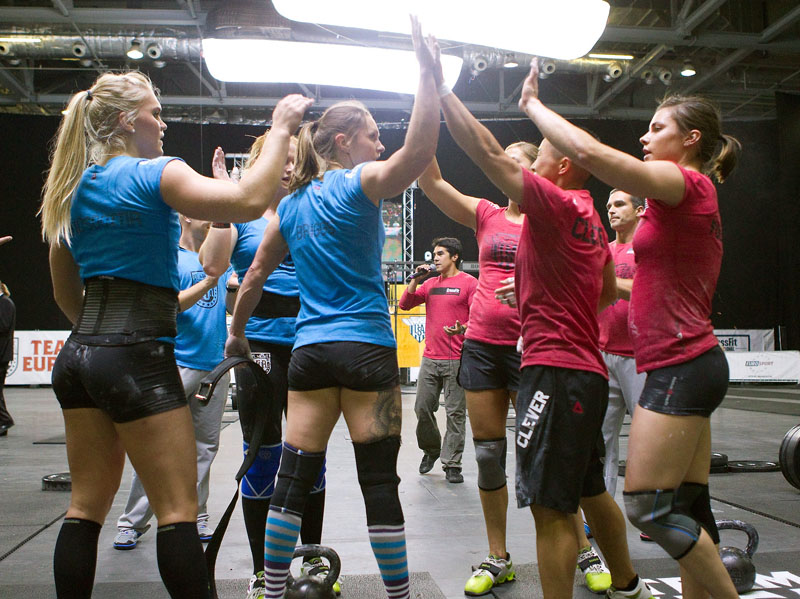 The 2013 CrossFit Invitational will be held in Berlin, Germany on October 26 with Team USA taking on Team World.
A few weeks ago, the rosters for both teams were released with plenty of big names invited to compete. The teams are made up of:
Team USA
Rich Froning
Jason Khalipa
Ben Smith
Lindsey Valenzuela
Talayna Fortunato
Valerie Voboril
Team World
Sam Briggs
Kara Webb
Camille Leblanc Bazinet
Chad Mackay
Frederik Aegidius

Albert-Domonic Larouche
While no one is questioning the quality of athletes invited to compete this year, there is still a lot of talk about some of the top CrossFit Games athletes who missed out on a spot.
The likes of Josh Bridges, Lucas Parker, Scott Panchik, Kristan Clever, Graham Holmberg, Allesandra Pichelli and Ruth Anderson Horrell were all overlooked this year. Of course, some of them (like Clever) are still overcoming injuries and may very well have been unable to compete next month. There may have also been a few to decline offers depending on their circumstances.
Despite all this, we want to know who you would like to see compete at the 2013 CrossFit Invitational that didn't make Team USA or Team World.
Maybe you think Allesandra Pichelli, who finished 4th at the 2013 CrossFit Games, deserved an invite over Talayna Fortunato who finished in 5th place.
Or maybe you just like to see the little guys like Josh Bridges and Lucas Parker in action instead of the likes of Jason Khalipa and Rich Froning.
Please tell us in the poll below who you would like to see compete at the 2013 CrossFit Invitational.
Once you vote, you can check out how others have voted!
[polldaddy poll="7400176″].