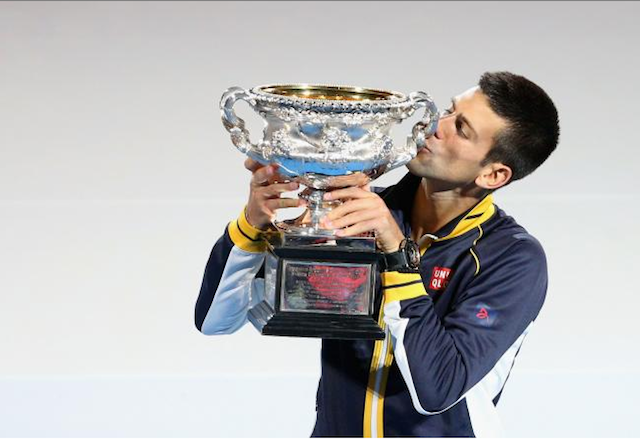 Novak Djokovic made it a hat trick of wins Sunday after defeating Andy Murray at the Australian Open.
After playing some physical matches over the course of the tournament, Djokovic showed no signs of fatigue as he defeated the Brit 6-7 (2), 7-6 (3), 6-3, 6-2 .
Over the last few years, Djokovic has been coined as one of, if not the fittest athletes in sport today. It is due to this phenomenal fitness and fast recovery that he has been able to get back on the court in top condition match after match, therefore making him the dominate force in tennis today.
Yet it was only back in 2009 when Djokovic was forced to withdraw from the quarter-final at the Australian Open against Andy Roddick due to exhaustion. So it is amazing how in just four years he has turned that around.
"Maybe that's one of the reasons why I'm being so cautious and so committed when recovery is in matter because I've had those experiences, bad experiences, before in my career and I know what it feels like.
"I don't want to go through it again. I am aware of the importance of an everyday practice and recovery basis. So as long as it's like that I think I'll be alright," Djokovic said when asked about the turnaround.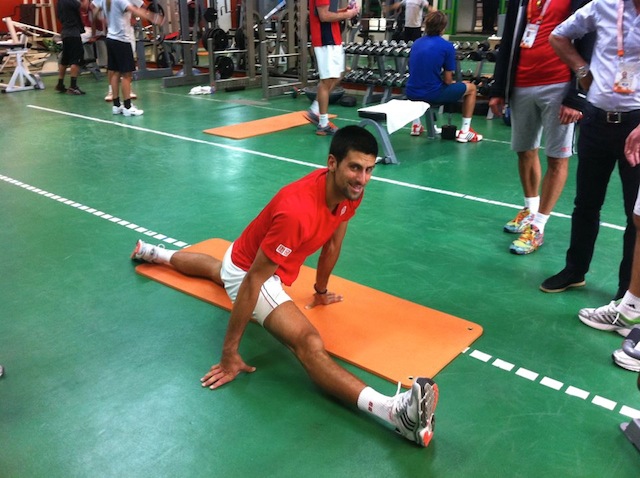 Anyone that CrossFits or trains for that matter, understands just how important diet and fitness are. However, it is these subjects that Djokovic has kept a secret.
After Djokovic's 5-hour win against Wawrinka during the Australian Open, he refused to give further details about what he does for his recovery, beside mentioning he would take an ice bath, watch some tv, and go for a walk.
So what do we know about Djokovic's diet and training:
1. Djokovic adheres to a strict gluten free diet (video below).
2. Is known to sleep in a hyperbaric chamber.
3. Uses a $75,000 CVAC Pod that simulates high altitude and compresses the muscles at intervals.
4. Spends time during the off-season in the European Alps for altitude training.
5. Often measures his stress levels using a biofeedback device.
6. Only drinks lukewarm water during his matches, so it does not sit in his stomach too long.
7. Regularly takes ice baths after training and in between matches.
8. Uses yoga daily for his "breathing and mental strength" (video below).
http://www.youtube.com/watch?v=h77oxGVxyMY