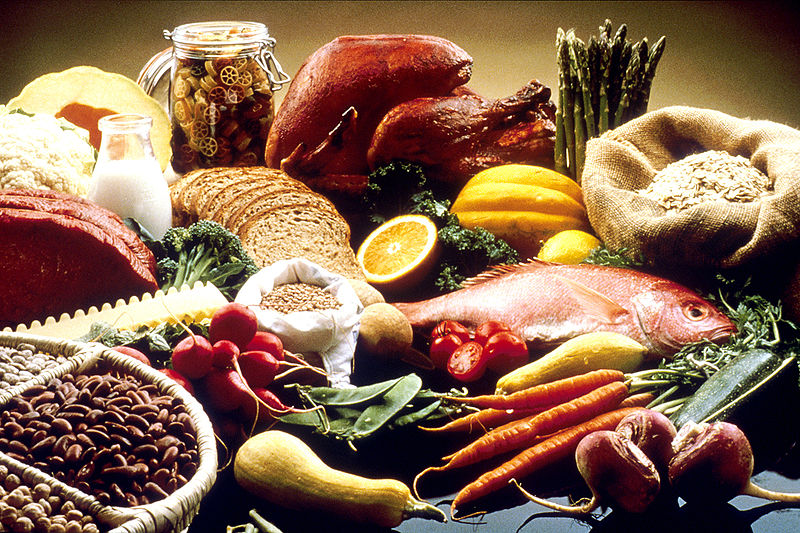 Although it is usually said breakfast is the most important meal of the day, it wouldn't be wise to reinforce that idea. A healthy diet that goes with a demanding working routine needs every meal of the day. 
However, we could say that breakfast is a big deal and it is also probably the one meal you skip everyday. For varied reasons, a lot of people end up skipping this meal. Maybe it is because they don't have the time or maybe because they don't feel like eating anything right after getting out of bed. Some even skip it because they get bored of always having the same thing. Whatever the reason, this is the first habit you should tackle if you want to make true improvements in your health and body. If the last is your case, here are five ideas for filling breakfasts you can have. 
Which elements should a complete breakfast have?
Before thinking of specific recipes you should follow, you should know which elements can't be missing from your plate to achieve a balanced breakfast. 
Of course, you will always be encouraged to visit a nutritionist to check what plan is fit for you, your workout routine and your goals. However, after you have worked on making the time to have a proper breakfast, these are the things you should have.
Carbohydrates
This is your main source of energy. A portion of carbs will activate your body and your mind, allowing you to focus on your work. Food like toasts, fruit and oatmeal are good sources of carbs and can be easily included in your breakfast.
Protein
If you want to improve your muscle structure, proteins are your allies. They are necessary to build your muscles and for maintaining them. Together with the carbs, they will make your breakfast a filling one. Try including eggs, yogurt or seeds to have your protein intake.
Fiber and healthy fats
Having fiber in your breakfast will depend on whether your workout routine happens right after breakfast or not. Fiber will keep you satiated and regular. You can get your fiber intake from fruits and vegetables as well as nuts and grains.
On the other hand, healthy fats will strengthen your immune system and they will be in charge of absorbing every other nutrient. Get some from food like avocados or nuts.
Liquids
Don't forget to hydrate! Considering breakfast comes after a long fasting, some of even twelve hours, it is off the essence that you keep hydrated. Drink water, milk or a nice fruit juice. Just mind the amount of sugar intake.
Breakfast ideas
Scrambled eggs, a toast with avocado and fruit of choice. Make sure you season your scrambled eggs with some salt, pepper and some parsley, pour some low-fat milk and whisk them well before cooking. You will love it!
Yogurt with granola and some whole grain waffles. You can make the waffles yourself by mixing some wheat pastry flour, some eggs, milk and baking powder. Mix it in the blender with the fruit of your choice and you'll be thrilled with the result.
Seed bread toast with low fat cheese and some tomato. A topping of oregano and you'll be almost brunching. Combine this with a fresh orange juice, just the best!
An omelet is always a good idea. Use four whites and two yolks and season with salt, pepper, oregano and some paprika. If you're into salty breakfasts, stuff it with some spinach, low fat cheese and mushrooms. For a more traditional version, use low sodium jam and some low fat cheese. Do not forget to have your fruit portion, maybe in a juice.
Peanut butter sandwich with banana. If you like it altogether you can have a sandwich with both and you'll be having a fine portion of carbs and proteins. Add a glass of milk or juice for an extra boost of energy.
Consider these options if your workout routine happens after breakfast. If you have breakfast after working out, visit the recipe in this link to get a full comfort, traditional, recovery breakfast: https://mahatmarice.com/recipes/arroz-con-leche/
Last, but not least, do not forget to visit a professional to get an appropriate follow up on your progress and the best plan for you! Let us know how these ideas go for you!