It's less than 48 hours to UFC 140! So in preparation for the big event earlier today I sat down to watch the Countdown show.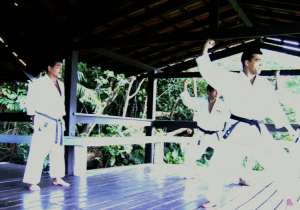 For those who are unfamiliar with the "Countdown," think of HBO's 24/7 for boxing, only this is the UFC but shorter.
This episode featured the 17-2 Lyoto "The Dragon" Machida, who this weekend faces 14-1 Jon "Bones" Jones.As I have mentioned in the past, I love watching the show not only because it gives you a narrative for the fight but it also provides a small insight into some of the new training techniques fighters are now adopting.Lyoto is a fascinating person when it comes to his training. His background in Shotokan Karate means he is somewhat of a traditionalist when it comes to embracing new, more modern training practices. Additionally, he has an unorthodox approach when it comes to diet, habitually drinking his urine every morning because he feels it acts as a sort of natural medicine.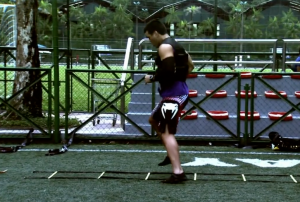 For many years Machida's training circle was a family affair and consisted of just four men: his two brothers, his father and himself. It was a formula that proved successful with Machida winning his first 16 professional fights before going on to secure the UFC Light Heavyweight title at UFC 98, in May of 2009.
However, since his title win Machida suffered two losses and has now decided to mix things up. Consequently, he hired a whole team of training partners, sport scientists and exercise physiologists to bring his training into the 21st century, in the hope of obtaining the title once again.
Most of the episode surrounded his new scientific approach to training (I almost had flashes of Drago in Rocky IV). So when Machida was going through his sprints I was surprised to spot him wearing what appeared to a pair of Vibram Trek Sports.
Just recently I wrote a price about Cain Velasquez training in a pair of [Vibram Komodo Sports]. Now it seems Machida is also embracing the barefoot movement.
Now all that's left is to see if all this new training will pay dividends. I guess in less than 48 hours we will find out!