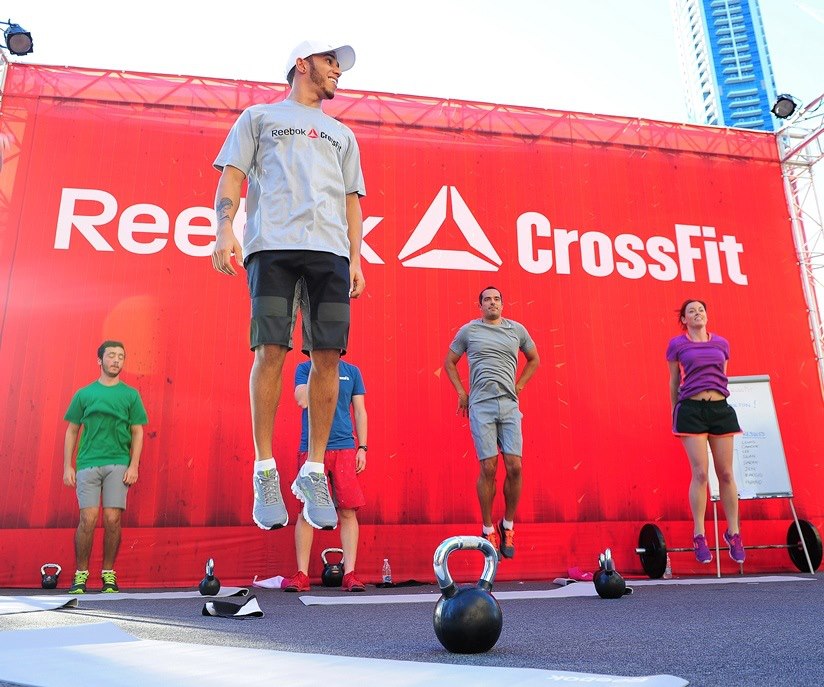 The way we live our lives is somewhat influenced by the unique characteristics of every season of the year. How we have to adjust our physical activity in various conditions is one of the most obvious ones. Your body will encounter a variety of changes – some of which it might not be used to, especially if you have not been there before – during the Dubai summer fitness season.
There are many options for healthy physical activity in the area. However, Dubai's hot climate should be at the front of your mind, when making a decision on how and where to train. Fortunately, we have plenty of experience in such matters. To help you exercise safely in the Dubai summer heat, continue below for some important tips.
Know your limits and avoid pushing things too far. 
Not knowing your limits is one of the biggest dangers throughout the summer fitness season in Dubai. When working out during the summer in this part of the world, you need to be very careful. If you are not in great shape, or are new here, this is quite important for you. To get a feel of the conditions and how your body reacts to them, take the time to go for a few walks at different times of the day, if it is your first time here.
Injuries are common if you don't look after yourself and it's one of the reasons there's an increasing number of physios in Dubai. The young, exercise eager population with disposable income in Dubai wants to look after itself. For many setting up a physiotherapy clinic in Dubai can be a lucrative business model and complements the numerous gym and personal training experts doing business in the area.
Hydration Is Key
The most important tip to keep in mind when it comes to working out during the summer season is to always keep at least a liter of water at hand. Your chances of getting dehydrated during Dubai summers are quite high, and dehydration can make you collapse and in severe cases lead to serious health related effects! As such, you should make sure that you are properly hydrated at all times. With that in mind, you should always carry some extra water with you. Whether you are taking part in the personal trainer courses offered in Dubai or participating in a single Dubai summer fitness program, there are many reasons to stay hydrated, regardless of how obvious it might sound. You need a lot of water to live, let alone exercise in Dubai. So, it is a must for you to always have water at hand.
Can Water Help With Your Weight Loss Goals?
Yes! Water can help you lose weight, as a matter of fact. You can also use water to maintain your weight, if you are already in good shape. Here's how water helps you achieve the above:
Water helps suppress appetite naturally. You will not feel as hungry when you drink water. People tend to ignore this well-known fact. You can significantly reduce your appetite by simply taking a glass, or two, of water before you sit down for a meal.
You burn more calories by drinking water. The amount of energy you burn when in rest and when you are active can be significantly increased by drinking water.
You also reduce the number of calories you consume in liquid form by simply drinking water. Water is not only healthy but also free of calories, unlike other drinks/beverages like coffee, alcohol and sodas.
You can also cleanse your body of waste with the help of water. Everything that you take in is processed by the body more efficiently when there is a sufficient amount of water in the body.
Last but not least, water also helps with body temperature regulation. Water will play an essential role in helping regulate your body's temperature – which is important when working out in the summer heat – in addition to fulfilling its primary functions in the body. This not only facilitates effective sweating but also increases your endurance.
The importance of taking enough water could not be clearer, having read the above. However, it is also important to avoid drinking too much water. Take the time to find out how much water is enough to keep you at your optimal performance level, and then refresh your system by taking sips every now and then.
If you want to have a successful Dubai summer fitness season, timing is of the essence.
It is a clean and obvious fact that exercising on a regular basis plays a key role in your mental and physical health. Despite the heat, it is important to keep up with your workout routine. However, you will have to be smart about the timing of your workouts, given how hot Dubai summers can actually be. For the best workouts, perfect timing is essential. To come up with a way of steering steer clear of the heat, you need to plan ahead. You should avoid working out between 10:00 AM and 3:00 PM, as a rule of thumb.
It is essential to choose the right time of day to workout.
You expose yourself to a serious health risk by training during these hours, when the sun is hottest. As such, you should time your workouts in the afternoon or morning. For a number of reasons, training in the morning is a better option for most people. For starters, one of the best ways to start your day is to go for a morning run. Any fitness instructor in Dubai can confirm that one of the best ways to wake up your brain and prepare it for the rest of the day is to work out in the morning. Furthermore, you will have freed up your day by working out in the morning.
Take things easy, instead of pushing yourself more than necessary.
Alternatively, you can try cycling or jogging over a short distance. However, you shouldn't go too far. Before you start working out on a regular basis, it is recommended that you gauge your fitness level and get a feel of how your body reacts to the weather. You can expose yourself to serious health issues if you are not careful. You should avoid going alone where possible. As you figure out all this, get a friend to accompany you. Alternatively, you can start enhancing your stamina in a slow and safe way by asking your trainer to accompany you.