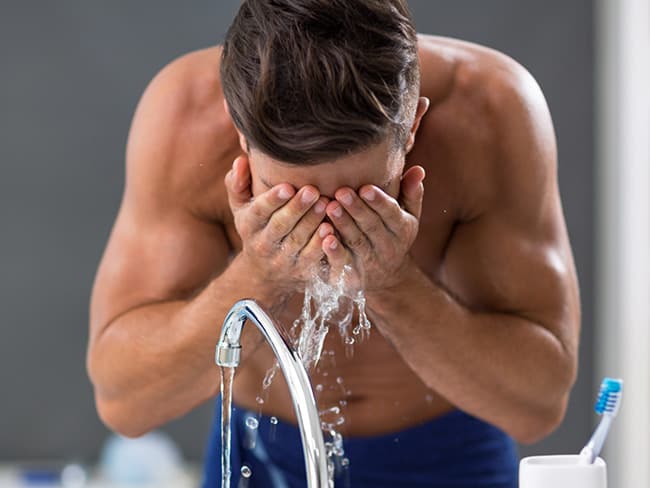 Dermal fillers by the Juvederm brand are excellent for people looking for long-lasting results, noticeable skin rejuvenation, natural-looking effects, and, of course, the procedure's general affordability. The treatment session is usually fast and painless, not to mention that the recovery process only takes up to a day or two because hyaluronic acid used in the composition is a naturally-occurring substance that causes no irritation after the injection session.
The best thing about several dermal fillers by Juvederm is their durability, and today's article is dedicated to this topic. Let's learn about Juvederm's durability, post-treatment aftercare, and factors that can affect the filler's results.
The definition of Juvederm. Primary information
Juvederm is a sterile transparent gel developed to provide patients with a youthful appearance for a significant amount of time. Cross-linked hyaluronic acid used in the composition of this brand guarantees a safe procedure with minimal adverse reactions, as this substance occurs naturally in the human body (thus, it is 100% biodegradable). One more proof of its safety is the FDA approval, which means the product was carefully examined and tested according to all the vital parameters.
All American medical practitioners can purchase Juvederm in the US in a few variations:
Juvederm Voluma – used for age-related volume loss correction in cheeks, chin, and jawline areas;

Juvederm Volbella – suits well for lip augmentation and their general correction;

Juvederm Ultra Plus – it works great for deep lines and wrinkles correction (marionette lines, nasolabial folds, and others);

Juvederm Ultra – provides positive results for minor skin imperfections, like crow's feet, post-acne marks, scars, etc.;

And other dermal fillers types.
The best thing about these products is, of course, their price. The cost starts at $400 and varies based on different factors, such as the number of gel units required to provide subtle results, the size of the treated zone, and many others. It's much cheaper than plastic surgeries, mainly associated with aging signs correction and rejuvenating processes.
Main benefits of hyaluronic acid fillers
Dermal filler treatments are famous for their beneficial effects and safe influence on people's appearance, but this cannot be understandable for those who are new in the cosmetic beauty sphere. That's why it is better to write down the list of the primary benefit of the Juvederm treatment and the main reasons why it shouldn't be ignored by those who look for the best skin rejuvenation option.
So, why should you consider Juvederm sterile gel for your needs?
Plenty of available formulas. Juvederm Ultra, Volux, Volbella, and many other options to choose from can be used for one's particular needs;

Juvederm fillers' effect is reversable. It means a special liquid can be administered under the skin if a patient doesn't like the results. After a week or so, the appearance will change back to what it looked like before the injection;

The results are natural-looking. Juvederm injectable fillers provide smooth enhancement able to move along with one's facial features, so it's pretty hard to say whether a person had HA administered or not;

Cross-linking hyaluronic acid is able to boost collagen production. In this way, the long-lasting effect of the product becomes even more durable.
Of course, before choosing Juvederm among all other treatment options, it is crucial to make sure the procedure is safe. In the following paragraphs, we will discuss this topic in more detail.
Juvederm dermal fillers durability. What does it depend on?
As it was already mentioned, Juvederm's effect lastingness in the treatment site depends on various factors; the most common ones are:
Clinic's location;

The experience of a medical professional;

A patient's age;

The depth of lines and wrinkles;

General health condition of an individual;

Certain body peculiarities may affect the filler's effect.
In order to make sure this procedure is suitable for a patient, an in-person consultation is required to examine a target area and ensure the product is safe for one's needs. If a specialist uses the correct technique and the proper amount of the gel, the average durability of the Juvederm filler is from six to eighteen months (it varies based on the Juvederm type used during the treatment).
How to make the product last longer?
If patients want the results of Juvederm to last longer, there are two recommendations considered to be the most useful for this goal:
Don't forget to visit the clinic again in approximately 12 months for a follow-up appointment. Any dermal filler has the ability to wear off, so in order to support its beneficial effects, it is important to have an additional injection to maintain younger looks;

Develop a skincare routine and maintain a healthy diet. The healthier you are, the better you will look; that's a fact. So, don't forget to follow some common pieces of advice, such as always applying sunscreen (even during winter), drinking enough water, exfoliating the skin regularly, taking all important vitamins, etc.
Safety details. Contraindications and possible adverse reactions
Before choosing Juvederm as the main treatment option, all patients should set realistic goals and determine whether they are suitable candidates for this procedure. To do so, it is important to discuss all the health conditions with a medical professional and reconsider Juvederm if any of these contraindications are related to an individual:
Allergies related to any ingredient of the filler;

Skin damage or irritation in the administration spot;

The poor health condition in general (fever, flu-like symptoms, acute stages of chronic diseases, etc.);

Pregnancy or breastfeeding period.
If a doctor proves that a person is a good candidate for treatment, they should tell all about possible adverse reactions to make sure an individual knows what to do and when to get in touch with a specialist if something goes wrong. Among the most common ones are, of course:
Irritations in the injection spot (such as redness, itching, etc.);

Slight bruising in the place of a needle puncture;

Increased sensitivity in the target area.
These symptoms rarely turn into something more serious. Still, it is recommended to be cautious and inform a medical professional as soon as such signs as allergic reactions, trouble breathing, throat or tongue swelling, and other severe side effects occur after the treatment. The faster it's informed to a doctor, the fewer chances of health complications.
The final word
Juvederm is a famous brand in the cosmetic beauty sphere well-known because of its magnificent effectiveness, natural-looking results, and long-lasting effects. It contains hyaluronic acid, which makes this product perfectly suitable for people with different skin types and aesthetic needs. Depending on the filler variation, its results may last up to eighteen months; that's why more and more people prefer cosmetic injectables over complicated plastic surgeries. Hopefully, now you have a better understanding of the Juvederm brand and the way it can be helpful for skin rejuvenation purposes. Stay safe!