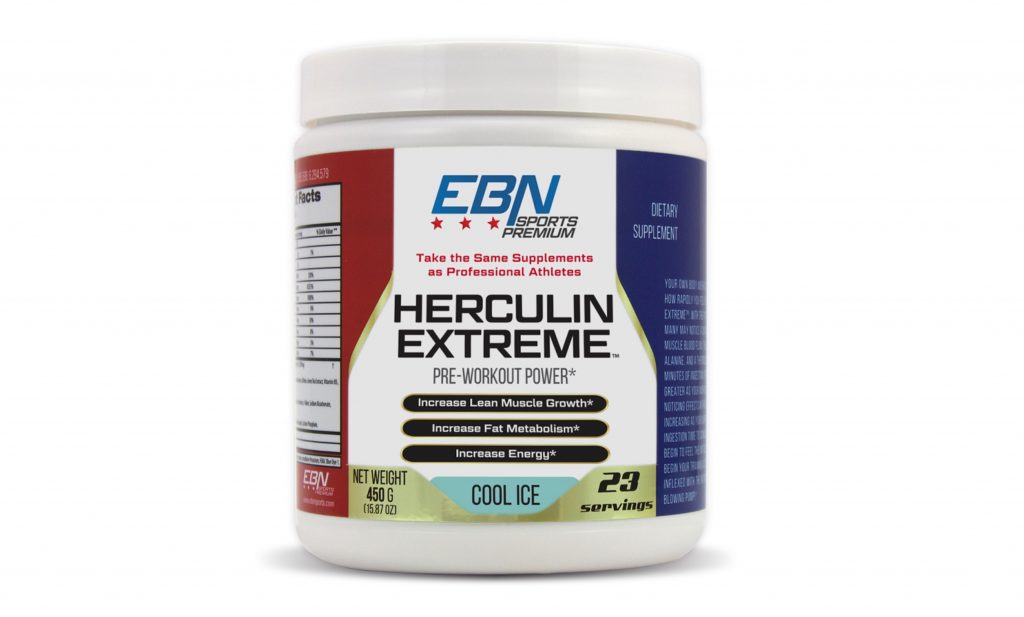 This week we take a moment to review the Herculin Extreme Pre-Workout supplement by EBN Sports Nutrition.
Item: Herculin Extreme Pre-Workout
Price: $54 USD (450 grams)
Retailer: EBN Sports Nutrition
Purchase: www.EBNSports.com
The current supplement market is flooded with hundreds of different pre-workout products. Many of which claim to offer the best performance enhancement solutions, when all they really do is provide you with some generic amino acids and caffeine.
My point it, finding 'the right' pre-workout formula can be a complete raffle these days.
One of the many products i've tested in recent months is the Herculin Extreme Pre-Workout by EBN Sports Nutrition. Unlike many other items on the market, Herculin Extreme has a small point of difference. By using specific ingredient blends, it aims to provide three targeted areas of improvement. They are:
HEAT Activator Matrix – This blend is designed to induce serious thermogenic properties and boost your energy levels. It contains taurine, green tea extract, and N-Acetyl Tyrosine.
Anabolic Activator Matrix – This blend contains testosterone boosting ingredients such as tri-creatine citrate as well as Carnosyn and different chain amino-acids.
Vascular Igniter Matrix – This comes with magnesium phosphate, L-arginine AKG, Citrulline Malate and other ingredients which aim to enhance the levels of nitric oxide.
The Rx Review has put the pre-workout formula to the test over the past few months. Here are our thoughts on the supplement and whether we think it's a product worth purchasing: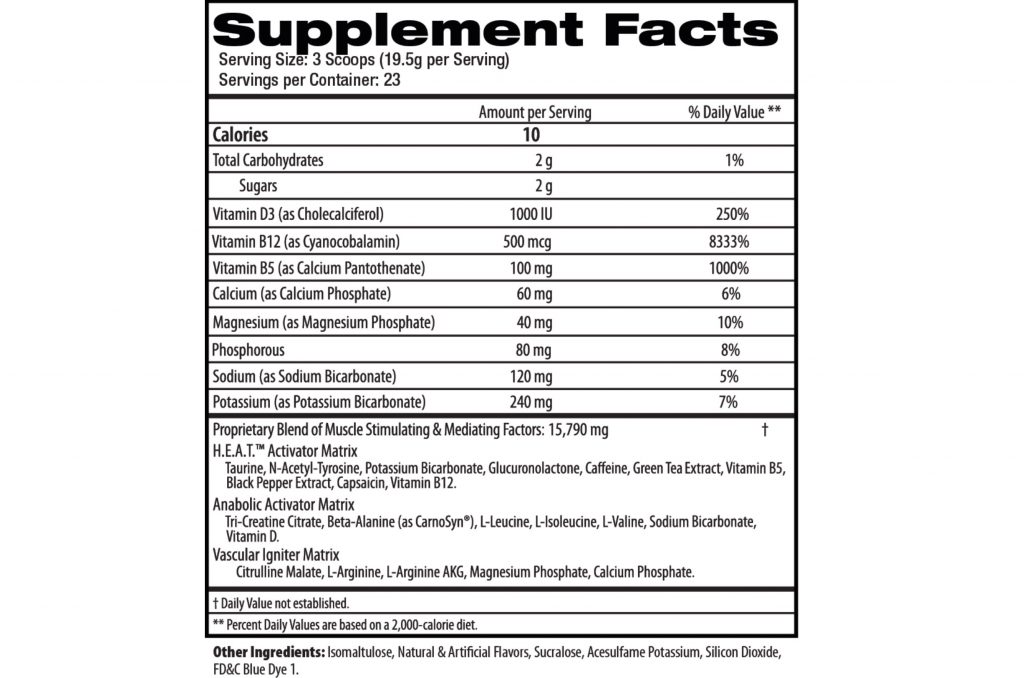 The Good
Point of Difference: As mentioned earlier, too many supplements these days offer the bare minimum for athletes. They often only include the 'standard' ingredients offered by rival brands, and not much more. Herculin Extreme, however, does have a point of difference using specific blends to target certain areas of improvement (outlined above).
Weight Loss Focus As Well: The Herculin Extreme Pre-Workout formula also targets weight loss. Specific ingredients assist the body to rapidly convert stored fat energy into adenosine triphosphate, which both elevates free energy levels and melts away body fat percentage at the same time.
It Works: The aim of all pre-workouts should be to provide energy and prepare the body for working out. During my time using the Herculin Extreme formula I certainly noticed increased levels of energy as soon as five minutes after taking it. Keep in mind, i'm not a big coffee drinker, so it may have been the caffeine working. However, I did experience noticeable increases in my energy levels.
Trusted Brand: EBN Sports Nutrition is a trusted brand in the supplement market. This specific product is also used by the U.S Military as well as several professional sporting athletes, including NFL star quarterback Phillip Rivers.
No Stomach Issues or Side Effects: I had no stomach issues or side effects taking the pre-workout formula.
No Banned Substances: The Herculean Extreme Pre-Workout blend by EBN Sports Nutrition is free from banned substances. This makes it ideal for any CrossFit Games aspiring athlete, or professional competitor in any other leading sport.

The Bad
Effectiveness: While I did experience noticeable increased levels of angry while using the Herculin Extreme blend, I didn't notice too many other benefits. My endurance and performance levels didn't improve noticeably and I didn't experience much improvement in my 'pump' or 'vascularity'.
Blends and Fillers: The Herculin Extreme Pre-Workout formula is made up of several proprietary blends. Personally i'm not a big fan of proprietary blends as you never know exactly how much of each ingredient you're actually getting. They also leave you guessing which ingredients are properly dosed and which ones aren't.
Taste and Flavour: I tested the 'Cool Ice' flavour of the Herculin Extreme. Personally, I didn't enjoy it too much. But that being said, I have spoken to several other people who have had the product and have no issues with the flavour.
Price: A 15 oz (450 gram) container of Herculin Extreme sells for $54 USD. Each tub contains 23 servings meaning a tub is around a month's supply. Compared to some other pre-workout supplements on the market, it is one of the more expensive products.
Conclusion
Overall, I have no real complaints with the Herculin Extreme Pre-Workout Blend. But at the same time, i'm far from calling it my favourite pre-workout supplement.
While I did experience increased levels of energy, I didn't notice too much apart from that. In addition, I didn't notice an real improvement in my overall performance, or weight loss, during my time using it.
Ingredient wise, the product gets a tick, even if there are several prop blends. In addition, I also like the fact it comes from a trusted brand and is thoroughly tested to ensure it's safe for use by professional athletes.
But the question begs, is it a product I would buy again? Probably not for its current selling price. But if it were given to me as a present, or I found it for a cheaper price, i'd have no problem using it again.