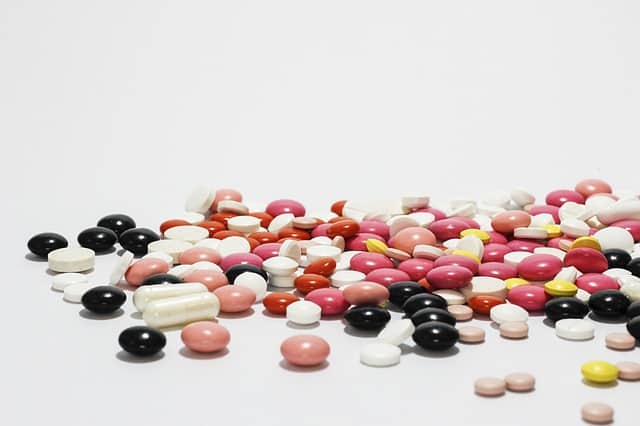 New medical drugs are designed and approved every day. But upon their wider circulation among members of the public, unintended side-effects may become apparent. This is especially an issue in countries where the pharmaceutical industry is less regulated. In these instances, more hazardous substances may be permitted for use in easily accessible medicines. Or there may be more lax health and safety laws. Even in stricter countries, however, some drugs will gain entry to the market and later have to be recalled. Pharmaceutical law is thus now a big business in itself. If you have taken or been prescribed one of the following drugs, you should therefore strongly consider contacting a specialist in the field. They can advise you on your situation and determine whether or not you have a case.
Xarelto
Developed by Bayer and Johnson & Johnson, Xarelto was designed to act as an anticoagulant to compete with the dominant drug on the market, warfarin. Anticoagulants refer to drugs designed to mitigate the risk of blood clots, which can potentially be fatal. The new drug, however, had several highly dangerous side-effects. In 2019, Bayer and J&J resolved roughly 25,000 complaints related to the consumption of this drug. Among the adverse reactions, some of the side-effects included internal bleeding, strokes, and in some cases, it's even been fatal. In addition, both Bayer and Johnson & Johnson have been accused of downplaying the risks of the side-effects, as well. Specifically, it's alleged they deliberately hid research highlighting the potential side-effects of Xarelto from medical authorities prior to its approval.
Elmiron
Elmiron is a drug manufactured by Janssen Pharmaceuticals, the subsidiary of Johnson & Johnson, who were also responsible for the production of Xarelto. It is an oral medication designed to relieve pain associated with interstitial cystitis (IC), a chronic condition which puts pressure on the bladder, causing pain and discomfort. Since its original approval in 1996, it is estimated that hundreds of thousands of people have used the drug. This is largely because there is not another alternative treatment for IC approved for use, currently. In addition, because the condition is chronic and there are no authorised alternatives, patients using Elmiron generally do so for a long period of time.
Elmiron was previously thought to only have minor side-effects, the primary ones being nausea, hair loss, and diarrhoea. However, new evidence points to a potential link between Elmiron and vision loss. Specifically, it is thought that it can damage the retina, the part of the eye which senses light. In some instances, people taking Elmiron have experienced irreversible vision loss, and even blindness. Once again, Janssen Pharmaceuticals are also being accused of not properly informing consumers of this specific side-effect.
Similarly to the Xarelto case, the plaintiffs of the Elmiron lawsuit also allege that Janssen knew about this potential reaction, yet still did not put any information relating to it on their packaging. Because this case is still ongoing, lawyers are still actively looking for patients who may have experienced this reaction as a result of taking Elmiron. If this applies to you, you should therefore try to contact a specialist pharmaceutical lawyer as soon as possible. This will make it easier for you to claim compensation if and once a settlement is agreed.
Onglyza / Kombiglyze XR
Onglyza and Kombiglyze are two drug brands used to manage high blood sugar levels in people with type 2 diabetes. A key of ingredient of both drugs is saxagliptin, which is the chemical at the centre of the current pharmaceutical lawsuit related to the drug. Both drugs are jointly manufactured by Bristol-Myers Squibb and AstraZeneca Pharmaceuticals.
Recent studies have shown that saxagliptin may be linked to severe and potentially fatal heart problems in humans. Essentially, it has been alleged that sufferers from diabetes who have been given these drugs are at a greater risk of hospitalisation as a result of heart failure. If you or someone you know has taken either of these drugs within the last 5 years, it is possible that you will be able to join a class action against one of these two medicines. This lawsuit is only active in 15 U.S. states right now. So bear that in mind before exploring making a claim.
Singulair
One of the most serious and distressing ongoing lawsuits against the pharmaceutical industry involves Singulair, a drug prescribed to relieve the effects of asthma and severe allergic reaction. There is now fear that taking Singulair may be related to the development of mental health issues in its users. These can range in severity from irritability and sleepwalking to insomnia, depression, and potentially even suicide. Since 2020, this warning has been placed on its labels, and the FDA now recommends using alternative medicines. Unless it is the only drug that works on a particular patient. If you have been prescribed it in the past, and experienced one of the related symptoms, you may be able to join one of the current lawsuits against its manufacturers, Merck & Co.