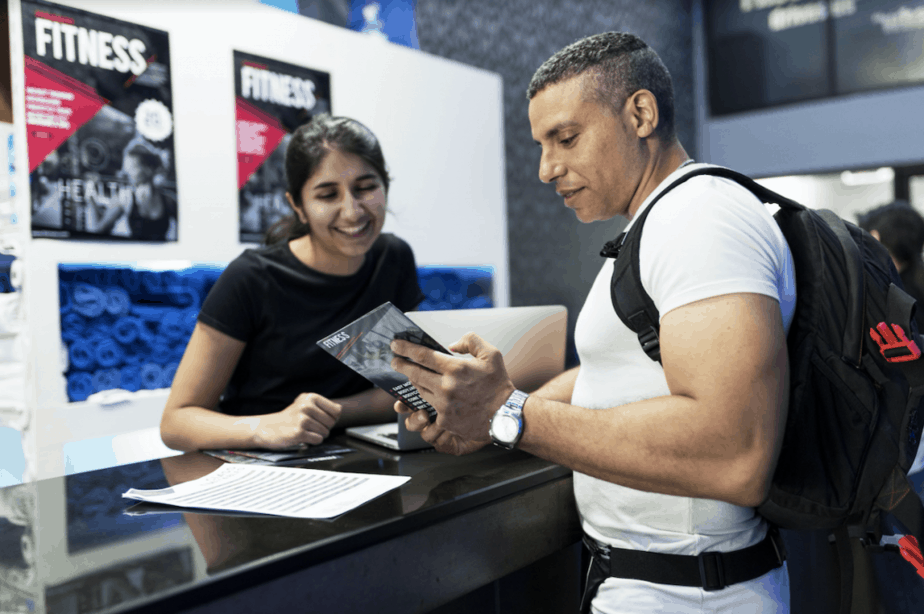 You can experience countless benefits when you decide to start your own gym business. Starting this kind of business allows you to experience mental satisfaction, better work-life balance, and ancillary sources of income. If you are genuinely concerned about your health and nutrition, a gym business can be a great investment for yourself and for your finances.
Starting a gym business can be a platform to improve your personal and professional skills, but before you can achieve these goals, you need to come up with effective gym marketing strategies first. Investing in the newest workout equipment and hiring the best personal trainers to work for you will be useless if you don't have any customers. How can your gym continue to operate if you're not earning profits? How can you earn a return on investment if no member is paying?
If you're looking for simple yet effective ways to advertise your gym business in order to increase its membership, take note of the tips listed below:
1. Offer Corporate Wellness Initiatives
A lot of people are hesitant to sign up for a gym membership because they fear that they will do everything alone. For a first-time gym goer, going into the gym with their workout clothes on while being surrounded by weightlifters and pros can be very intimidating.
To ensure that none of your members will go through this experience, offer corporate wellness initiatives to local companies operating near your gym. Encourage local entrepreneurs to sign up their employees for your gym membership and make sure to offer discounts.
Aside from hauling in more members, this method will also encourage these new members to visit your gym regularly because they will be doing it with a colleague. Instead of being intimidated, these first-timers will be motivated to go to your gym as often as possible because they have someone whom they will personally share the experience with.
2. Run Promotions On Different Social Media Platforms
According to statistics, over 2.65 billion people in the world use social media regularly, and this number is expected to increase up to 3.1 billion by 2021. These numbers speak a lot about the prevalence of social media and how many people rely on these platforms every day. If you want to increase the membership of your gym, you should look for strategies that will make it easy for you to reach out to this audience.
Since most people around the world are now using social media, gym business owners like you can utilize this status quo and use this as a platform to connect with new gym members. You can start out promoting by creating your own Facebook and Twitter profiles or holding content on these platforms. In addition, you can also follow fitness trends and encourage your audience to use hashtags for better impact and maximum reach. You can also use social listening platforms like Notifier to follow keywords like "looking for a gym" on social media and then market your business to users who mention those keywords.
3. Advertise Your New Hot Workouts
People are interested in going to the gym for different reasons. While some want to lose weight, others want to gain more muscles or enhance certain body parts. For you to showcase the efficiency of your gym to potential members, advertise your new hot workouts, and highlight the results of each.
For example, if there's a new workout trend for losing weight, shoot a video of the routines in your gym and have it posted in your social media profiles. The newer your workouts are, the easier it'll be for you to haul in members. You can also send out newsletters and other social media updates to your existing members to invite them to try out your new workouts.
If you're leaning towards this direction, make sure to also highlight the results of these new hot workouts. It'll be useless to hop into a workout trend, invest marketing ads to show off these workouts, and then not provide any results to your potential members. Regardless of the medium you'll use to advertise your new workouts, always include the before and after photos of the individual who did the routines.
4. Feature A Gym Member Every Week Or Month
Going to the gym regularly and trying out rigorous workout routines isn't an easy feat. Over time, this routine can be very predictable (and even painful to some), which is why not everyone can successfully incorporate working out to their daily routines. Fortunately, as a gym business owner, there are a lot of ways on how you break this cycle – and featuring a gym member every week or month is just one way.
If you feel like a certain gym member is working very hard to achieve their weight or fitness goals, let them know that you appreciate them by posting their picture on your website or social media profiles. You can also leave a short message to thank this member for choosing your gym to be part of their weight loss or fitness journey. This simple gesture will surely make your existing gym members happy because their efforts are recognized. This will motivate them to continue working out in your gym.
This marketing technique will not only make your existing gym members feel appreciated – this will also entice non-members to sign up for your gym because they know that the owner or the management appreciate individuals who strive hard to reach their goals.
If you have a sufficient budget, you can also give out merchandise to deserving gym members to market your business to their own social circle. Giving out dry-fit shirts, caps, and tumblers with the logo of your gym are great starting points.
Think Long-Term
Creating an effective gym marketing campaign doesn't happen overnight. More often than not, the first plan you'll implement will require gradual changes.
If you want your gym business to progress and grow in the long run, you should be ready to audit your efforts, assess which areas need improvement, and make necessary changes to your first gym marketing plans. This process might be time-consuming and stressful, but if it drastically increases the number of your membership, your efforts will be worth it in the end!