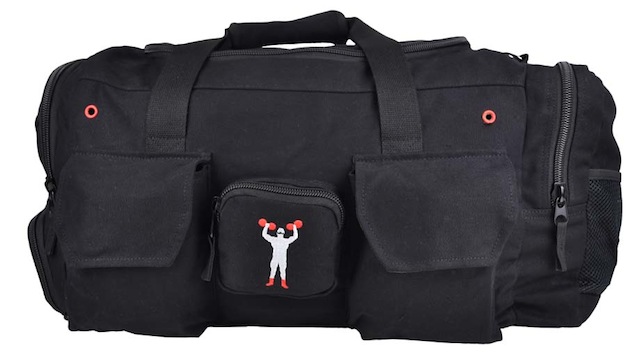 Anybody that has been CrossFitting for a period of time, knows first hand how much equipment is required.
From weightlifting shoes, to minimal shoes, grips, speed ropes, tape, shorts, gloves, chalk, wraps, weight belt, lacrosse balls, foam rollers, compression clothing, protective socks, towels, grips, water bottles, protein, post workout meals and all the rest, means you're often lugging around a whole shop worth of supplies.
With so much equipment to carry you need a bag that is going to suit your cause. Enter King Kong Apparel. King Kong Apparel is the brainchild of Australian CrossFitter, Stefan Gehrig who saw the need for a purpose built bag.
"Necessity is the mother of invention, and this was the driving force behind King Kong Apparel", says founder Gehrig.
"Finding a gym bag with the right combination of pockets, shoe compartments and free space to fit all the required gear was impossible. You had to make compromises on what to bring, often finding that you didn't have what you need. That's how the King Kong Bag was born".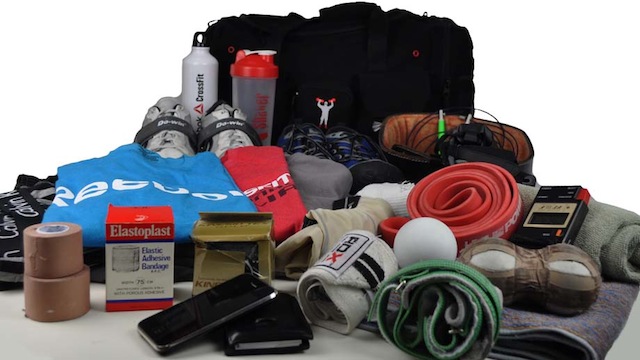 Now in it's second iteration, and made from an even heavier duty canvas construction, the King Kong Bag retails at $89.95 and comes in three colors – Black, Grey and Red.
At 20 inches long and 12 inches wide, it has a total of 5 pockets, a specifically designed dual shoe compartment, eyelets to ensure fresh air circulates through the bag, YKK Zippers, and a mobility pouch for storing lacrosse balls or any other pieces of equipment you require.
It truly is a bag that will suit any CrossFitters needs. Yet you don't need to take our word for it, because over the next week we are giving 4 lucky readers a chance to win their very own King Kong Bag!
The competition is open to everyone around the world and we will be announcing the the 4 lucky winners in our weekly news video next week.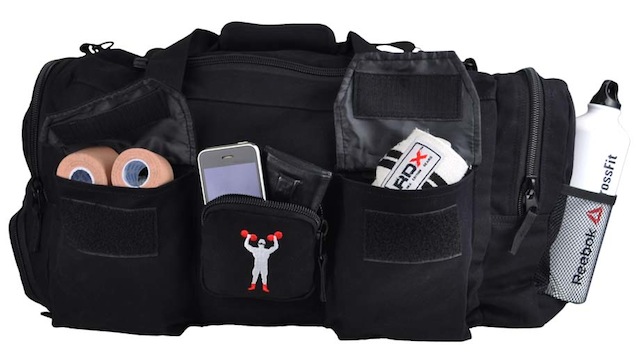 There are 4 ways you can enter the competition:
1. Simply tell us "What you would put in your King Kong Bag?"
2. "Like" King Kong Apparel on Facebook
3. Follow King Kong Apparel on Instagram
4. Like this article
If you answer the question, Like the article, and or Like/Follow King Kong Apparel on Facebook or Instagram tell us in a separate comment below. That way you could end up with 4 entries into the draw!
Good Luck!
** Update – This competition is now over. To find out if you are one of the lucky four winners, click here and watch our Weekly News Wrap Video. We reveal all four winning names in our 2-minute vid!