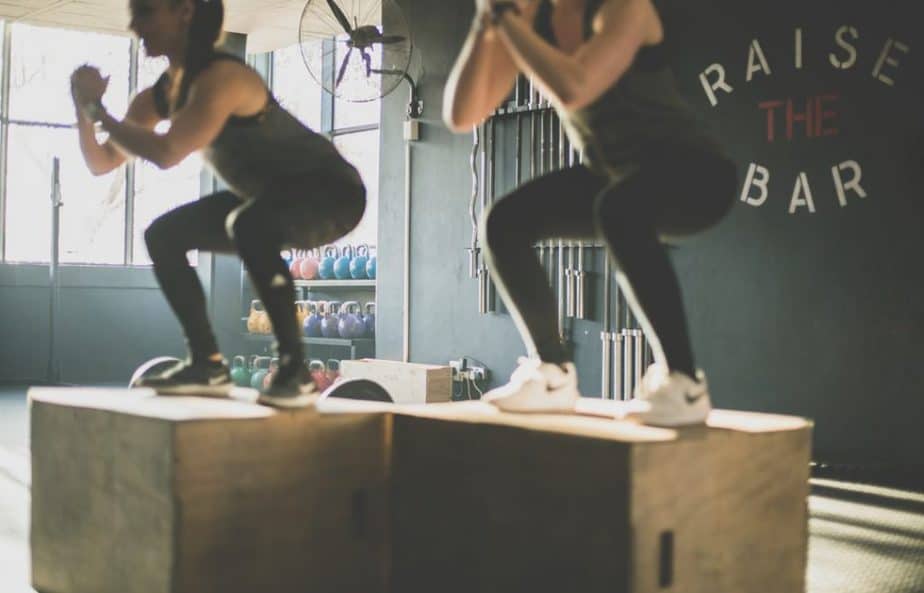 Maintaining a healthy lifestyle may entail going to the gym, among other physical pursuits. Consistency is essential, and it works best when combined with motivation, which might be tough to come by at times. As blockchain becomes more well-known, it is gaining adoption in various industries, including health care.
As cryptocurrency, also known as digital currency, grows more popular, various blockchain-based applications relating to maintaining a healthy lifestyle have been developed. How do you perceive that you can earn cryptocurrencies like Bitcoin, Ethereum, Dogecoin, and Tron, through sites like paybis.com, for maintaining an active lifestyle motivating you? This article discussed some of the most popular blockchain-based and non-blockchain services that reward users for remaining active and healthy.
1. ACTIFIT
Actifit is a cryptocurrency DApp Decentralized Application with a presence on the Steem and Hive blockchains and the Binance Smart Chain. This app is available for both Android and iOS. Actifit rewards everyday action with a 'Proof of Activity' concept, in which the Actifit program tracks users' daily activities in the background. The data is subsequently supplied as proofs, which are automatically evaluated. This reward concept is based on several elements, including daily activity counts (a minimum of 5000 counts to earn any reward and a maximum of 10,000 counts to maximize a reward), report card contents, engagements, etc. These criteria account for a specific proportion of the overall incentive score. And Actifit tokens are used to make the incentives. 
The AFIT token is its utility token, and it may be traded on the Actifit market. You can use these tokens to sign up for fitness or nutrition consultations, purchase ebooks, or increase your rewards by purchasing Actifit-based booster gadgets and earning more Hive rewards. Just as you can buy Dogecoin and some other cryptocurrencies like Bitcoin, Ethereum, Tron in the cryptocurrency market, AFIT tokens can be purchased on Hive-Engine.com.
2. SWEATCOIN
Sweatcoin is a mobile application that rewards users for tracking their steps and transforms them into the virtual currency. So it means Sweatcoin is a virtual currency, not a cryptocurrency; hence it is not based on the blockchain. A team hopes to persuade inactive people to become more active by rewarding them for doing so. The team utilizes a proprietary algorithm to check that the steps are authentic. For every 1,000 steps taken, you will receive 0.95coins. About 300 partners provide things in return for sweatcoins on the sweatcoin marketplace. The products range in price from low-cost items like a free app and music subscriptions to high-cost items like TVs and smartphones. The sweatcoin team pictures the nearer future of worldwide acceptance of sweatcoins.
3. LYMPO
Lympo is an Estonian fitness software that rewards users with LYM tokens, which can be used to buy the latest tech devices or high-quality exercise gear in the Lympo shop, the program's in-app store. You complete daily walking and running tasks on the app to earn rewards. Both indoor and outdoor activities are rewarded with the Lympo app. The team has evolved to develop a more significant relationship with the fitness community. And Nike and Adidas are two of their partners. Lympo was just listed on the Samsung blockchain, and LYM tokens can now be transferred from the Lympo app to the Samsung blockchain wallet on supported Samsung phones such as the Galaxy S10.
4. LIFECOIN
Lifecoin is a fitness software that rewards outdoor activities. Indoor activities are not rewarded with Lifecoin. On Lifecoin, rewards are given in lifecoin units, exchanging valued commodities such as gift cards, sporting goods, beauty products, and technology devices such as headphones, watches, and cell phones. One thousand certified outdoor steps are worth one lifecoin unit. On lifecoin, you can earn money through both activities and referral schemes. For each friend or family member you refer, you will receive at least five lifecoins. However, you can only get the coins if they join up for the service. Users with a subscription can earn up to ten lifecoins per day, while free members can only earn up to five lifecoins per day.
Many other fitness apps also pay for exercising, which might be virtual currencies or cryptocurrencies with values attached to them. To mention a few, they are Wellcoin, HealthWage, Charity Miles, Vlique, PK rewards.