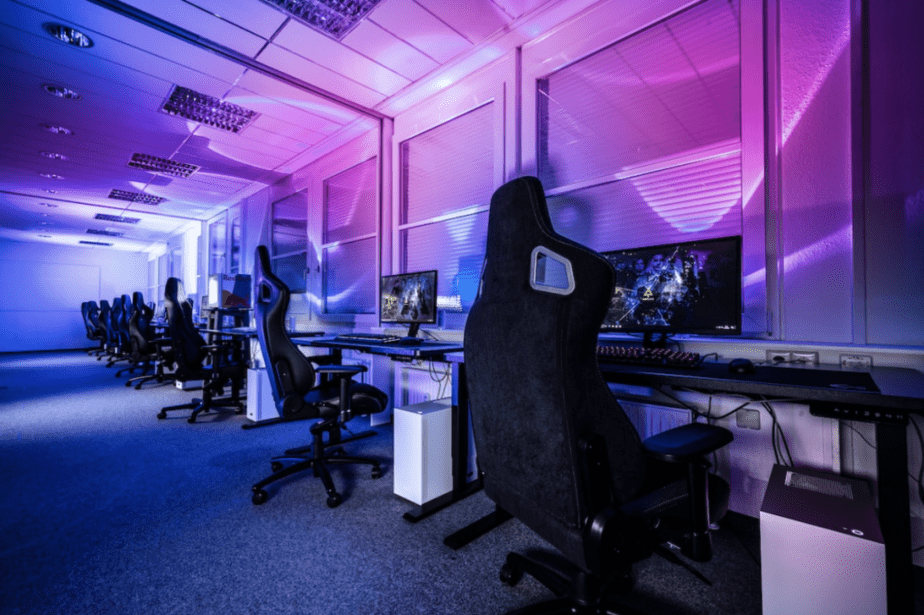 Why is Esports Continuing to Grow In the Gaming Community?
The Reasons Behind the Growth of Esports
When people thought about video games ten or fifteen years ago, they rarely considered them as a sport. Even though some games had competitive tournaments, such as Counter-Strike, those were few and far between.
Even when players did partake in classic or new video games in a competitive setting, they were playing for little more than pride within their small community. The esports scene has exploded in the past decade, with many of the most popular games now having esports communities that generate millions to billions of dollars.
Countless people around the world tune in on various platforms to watch their favorite esports athletes compete in games such as Dota, Counter-Strike, Call of Duty, World of Warcraft, and League of Legends.
Below are a few reasons behind the sudden and continuing rise in the popularity of esports within the gaming community.
Similar to Regular Sports
A significant reason why esports has become so immensely popular over the past few years is that they are similar to real sports. Many esports games are modeled on traditional sports, with games such as FIFA, Madden, and NBA 2K having a large following from their respective gaming communities.
Not only do people enjoy playing these titles, as they allow them to enjoy their favorite athletes and sports, but they also love watching others play. There are always competitions taking place for sports video games, while many professional teams are now advertising esports leagues and athletes of their own who also partake in these virtual competitions.
The sports they are modeled on are so popular that many of these games have a built-in fan base. An example would be the FIFA series of games, which is one of the bestselling titles in the world nearly every year. Anyone who enjoys playing soccer and has a fascination with video games would likely buy the game. At the same time, they may also eventually learn about the esports side of FIFA.
Ease of Access
Watching esports is a lot easier than watching regular sports. A lot of people would assume the opposite is the case, as traditional sports are constantly on television while esports is not. The problem is that most television channels require you to have a paying subscription to watch, either to their streaming service or to a cable-like streaming package that gives you various TV channels.
People who are avid sports fans will likely subscribe to these services as they want to catch their favorite teams. Anyone who has a casual interest in sports or is looking to spend their time using free entertainment is more likely to seek out esports. 
If you want to watch your favorite esports athletes, you can go on websites such as Twitch, Facebook, or YouTube and catch them for free. Some of these athletes have their own pages, where they stream themselves playing games, while others are participating in competitions that are free to stream as well.
Various Genres of Games
When you are a sports fan, you enjoy the competition between athletes in their prime. You may have a preference, such as men's or women's sports, or you may watch individual sports over team sports. The problem is that if you do not enjoy sports as a genre, then you will not have any interest in watching tennis, soccer, hockey, basketball, or any other sport.
Gaming is very different. When you look at the top games with esports divisions, they are so different from each other. A game such as Fortnite is not the same as FIFA, while League of Legends is very different from Counter-Strike.
Even though some principles remain the same, such as players with great reflexes are likely to be the best in their respective esport, the ways these games are played and enjoyed are vastly different. Followers of esports can easily find a genre of game that appeals to them.
The Future of Sports?
While there is no denying that esports has become immensely popular in the past decade, there is still a long way to go before they match regular sports. The attendance figures, television numbers, and total money fans spend on regular sports are much more than esports followers.
That does not mean that esports will always be in the shadow of regular sports. With the advent of virtual reality gaming and the emergence of the Metaverse, there is no doubt that virtual experiences are set to become even more realistic and interesting.
There is an excellent chance that in 20 or 30 years, esports will have more followers and watchers than regular sports.