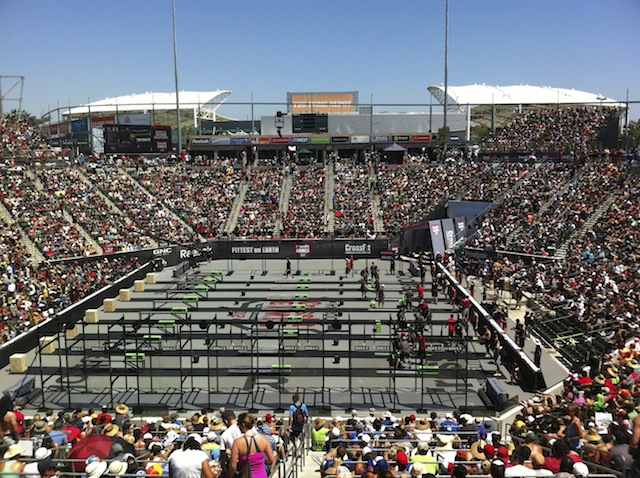 With the exponential growth of CrossFit over the last few years, there is undoubtedly more news about the sport popping up everyday.
Although, in the midst of all this CrossFit news, there are just some stories that we are not able cover or get the time to report on.
So today, we thought we would provide you with a few links that made the news over the past few days.
Articles
1. The Australian — End of My Rope
2. Men's Fitness — Should You Try a CrossFit Endurance Class? 
3. ABC7 San Francisco — Concord's CrossFit Adventure holds Sandy Hook fundraiser (with video)
4. WTAE Pittsburg — What is CrossFit? WTAE's Ashley Dougherty finds out
5. in forney.com — Former Olympian and 8-time national champion Chad Vaughn visits CrossFit Forney
Videos
1. CrossFit HQ — Bridges is Back
2. WTHITV10 — Face of Fox Takes you Through CrossFit 
3. 180 Performance — Snatch the Monkey Does Monkey Magic WOD
4. Tel Aviv Internship – Sport CrossFit – with Lindsay Pollock
5. 4 KITV — Better You: CrossFit pt. 4
6. CBTC 17 — CrossFit Vise Come to Council Bluffs
7. CrossFit HQ — Competing for the First Time