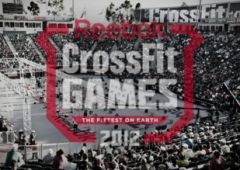 When it comes to naming the toughest region in this years Men's Reebok CrossFit Games, it really is hard to look past Northern California.
With the standard of competition increasing rapidly across the world, qualifying for this years final event will be hard in all of the 17 regions.
However, it seems Nor Cal may just be the hardest.
As expected, last month's Open proved to be a nail-biter in the region with just six points separating the top three male finishers.
Neal Maddox took out the title, finishing two points ahead of Joey Warren, and a further four ahead of training partner, and good friend Jason Khalipa.
Between the three of them, there is a wealth of experience not seen in too many divisions. Khalipa won the CrossFit Games back in 2008, Maddox was the first place finisher in the Nor Cal region in 2010, while Warren competed in the Games Finals in 2009 and 2010.
To add even more experience to the region, Pat Barber, who finished 4th in the 2008 CrossFit Games, also made the top five, while Blair Morrison (5th last year) has also qualified and will compete in Santa Clara in May.
Other big names such as Gabe Subry and Zack Height have also qualified, as well as a raft of new faces who could very well make a name for themselves next month.
One of the most impressive performances in the region was Nick Lucchesi's. The 22 year old has been involved in the sport for less than two years but managed to surprise many by finishing in Northern California's top ten.
The bad news, however, is that only three of these competitors will be able to qualify for the CrossFit Games finals, possibly four.
The rules state that only the top three competitors from the Nor-Cal Region will qualify to the final event, although if a past champion takes one of those spots, then another athlete from the region will be invited to the Games.
That means, if Khalipa (2008 Champ) makes the podium this May, then four athletes from the Region will be able to compete in the Games.
Either way, the Nor-Cal region will be losing at least one big name next month, with Maddox, Warren, Khalipa, Barber and Morrison all fighting for limited spots.
If there was one Regional event I'd want to see this year, it would be Nor-Cal hands down.
– John