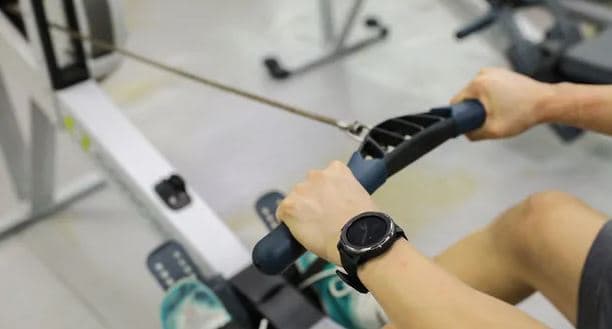 Are you looking for best smart health watches? The options in the market making you confuse which one to select? Then you are at right place because in this article, we will share complete guide to help you understand which smart health watch is good to go with.
If you still don't know how to choose the best smartwatch for your use, here are some important points you should consider. In our opinion these are the main features you should look out for while buying a health smart watch:
Compatibility: Currently all smartwatches synchronize with smartphones, what you should do is look for one that is compatible with the operating system of your mobile device.
Battery life: smart watches that are more complete in features, have shorter battery life than other simpler ones. This can be an important factor when choosing your smartwatch if you don't want to recharge your watch daily.
Comfort: Let's face it, there's nothing better than wearing a light and comfortable device on the wrist, some heavy smartwatches tend to annoy some people.
Functions: Nowadays, what people most want is to have practicality and resources that make our daily lives easier. What smart features do you want in your smartwatch? Heart rate, tracking your workouts, easy time to read notifications directly from the watch or make calls without having to take your cell phone out of your pocket among numerous extra features.
Is it water resistant? If your use is not necessarily for diving sports, just choose a device capable of withstanding splashes of water, which does not compromise its functioning.
Accelerometer: used to collect movement information and assist in monitoring sleep quality, step counter and daily caloric expenditure.
App Store: Do you need a smartwatch that lets you install third-party apps like Spotify, Strava, MapMyRun, MyFitnessPal, Deezer and more? If so, you should opt for models with the TizenOS, watchOS or WearOS operating system.
1.Mobile Compatibility (Android or iOS)
Did you know that it is not so difficult to find a smartwatch that is compatible with your Android or iOS smartphone? 
With that in mind, Google provides a practical tool to check if your phone is compatible with a smartwatch with the WatchOS operating system. 
To check, just open the browser on your smartphone and access the link:   g.co/WearCheck , so you will be informed whether or not your Android is compatible with the application. 
But it is worth remembering that all watches that use Wear OS are compatible with the Android and iOS operating system. However, they will have limited functions on iPhones (iOS), if that's your case, you'd better opt for the Apple Watch to enjoy the Apple ecosystem.
2.How Much You Want To Spend?
People are increasingly indecisive when choosing a smartwatch , among the most common doubts is: how much to spend on a good smartwatch that meets your needs?
If you want to spend little, you will logically have to opt for a more basic smartwatch , with essential information, but few advanced features. After all, the more expensive the watch, the more advanced functions it can offer you. 
There are many well-known brands around the world, but when buying, you must weigh which factors are most important to make a good choice. What's more important to you? 
A well-known brand smart watch?
Lots of functions and features, but unknown brand?
Cost-effective, like an entry-level smartwatch from a well-known brand?
In addition to researching before buying, it is important to find out which smartwatch fits what you are looking for and how much you want to pay for it. You can buy from China, Australia, USA, UK, Canada, or from any country around the world. You can also look them from online stores.
3.Style Type Round or Square Smartwatch?
There are two distinct smartwatch models to suit different tastes and styles, round or square . 
Design is only important in terms of your personal style, after all, most smartwatches offer the same functions . What can change besides the format, is the size of the box/screen, with some being bigger or smaller for each wrist size.
A good tip is : round smartwatch models are usually more common and classic, in addition to matching various styles, clothes, personalities and different occasions. 
The square smartwatch is more sporty and casual, ideal for everyday use, whether at the gym or at leisure. 
Regardless of the shape you choose, see if the bracelets are removable and if there are any varieties for sale. That way, you can change the bracelets as needed, making your smartwatch even more versatile for each occasion or outfit.