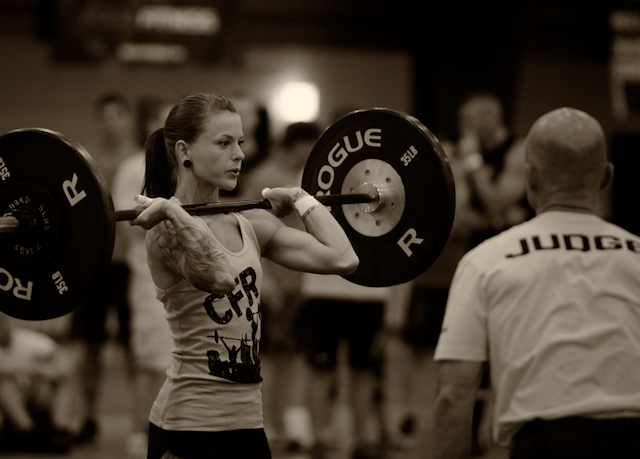 Michael Waltrip Racing has announced that it has hired CrossFit competitor and affiliate owner, Christmas Abbott.
Abbott has been hired as a full-time pit crew member for the NASCAR Sprint Cup operation.
It was only last November ABC News profiled Abbott's attempt to become a pit crew member (we include that video below).
In a press release the 31-year old Abbott said, "I've been training for several months. This is the most challenging thing I have ever done. I'm here to do whatever my coaches ask of me, and I don't want any handouts. I'm ready to work three races a weekend if that's what it takes to get me where I want to be. I'm in this for the long haul."
Michael Waltrip, the racing team founder and co-owner went on to note that Abbott, "is an incredible elite athlete and she has worked with our crews by bringing some cross-fit elements to their workouts. She is a competitor and when she decided to start working towards an over the wall position, we said we are the perfect place to make it happen.
"As Danica has seen, it takes a lot of work and dedication to get to the top level of her trade. With her Daytona 500 pole, it seems so much of that work has been worth it. I believe the same can hold true for Christmas. We expect her to excel or we wouldn't commit the position to her," said Waltrip.