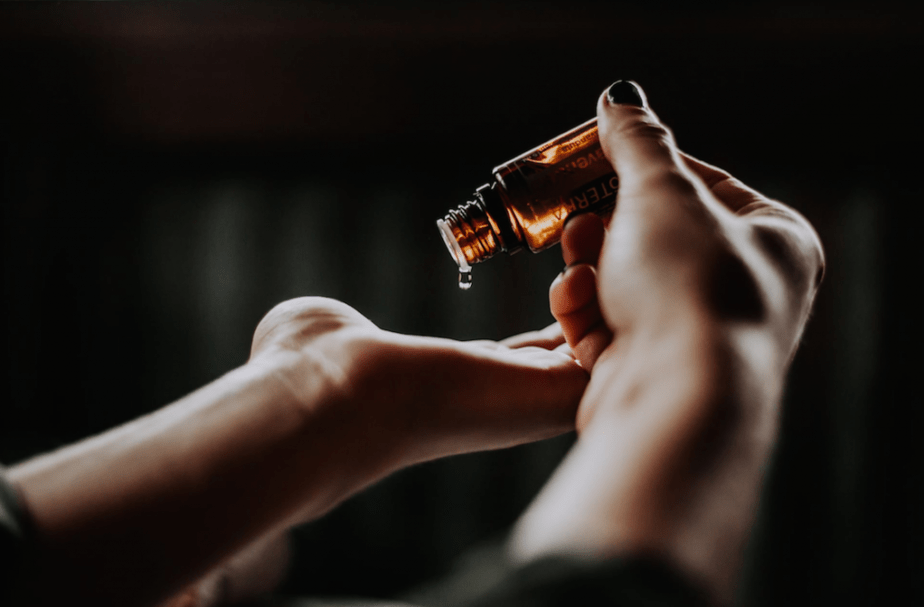 If you are interested in fitness, you probably know a long list of various supplements that can help you achieve the figure you want. However, the newest addition to this list might be a little bit surprising. It is a non-psychoactive component derived from cannabis plants known as CBD. Cannabidiol (CBD) was first discovered in 1940, but only recently we started to learn more about its benefits. As it turns out, this substance can encourage faster recovery, better sleep, and pain relief. There is also marathon og which has similar amount of benefits with CBD oil that you can use in workouts. If you would like to know how it can aid you in your efforts of staying in shape keep reading this article, if you have any other questions about CBD you can check out this great CBD FAQ resource.
Muscle Relaxation
Several studies have shown that CBD can help to reduce muscle tension and pain. If you have not been aware of this, you might be wondering how this works. It turns out that the endocannabinoid system which is the network of cannabinoid receptors in the body can affect many processes that are vital for our health. One of them is muscle relaxation.
What is more, if you combine CBD with THC you can achieve increased muscle relaxation which can be useful after a workout. For example, research conducted on animals found out that the use of cannabis could improve the recovery after intense workouts.
Muscle cramps often occur when your muscles experience extreme fatigue, which is common during workouts. CBD can reduce this symptom too. A study conducted by the Research Institute of Pharmaceutical Safety and Pharmacology at the Ben-Gurion University of the Negev has shown that CBD reduces significantly the severity and duration of muscle cramps in mice (R).
Boosted Metabolism
One of the reasons why people experience weight gain is the fact that their metabolism slows down as they age. Fortunately, one study found out that CBD can help to boost metabolism and lower blood sugar levels. As it turns out, another study has shown that CBD can work together with THC to provide an even greater effect on metabolism.
Another way in which CBD can help when it comes to weight management is by reducing your appetite. In one study, researchers have monitored the effects of CBD taken before meals. The results showed that CBD increased the feeling of fullness after eating, which means that you will eat less and lose weight faster.
Sleep Quality Improvement
If you are a person who struggles with sleeping problems, then you might be interested in using this substance to deal with them. It turns out that CBD can help to improve sleep quality by reducing insomnia and poor sleep quality. In one study, researchers provided participants with 300 mg of CBD before going to bed and found out that it helped them to fall asleep faster.
CBD can also be beneficial when it comes to dealing with daytime sleepiness. In one study, researchers have explored the effects of CBD on sleepiness during the day. They found out that this substance did not cause any changes in the total amount of time spent sleeping, but it did help to reduce feelings of drowsiness.
If you have ever found your workouts to be more exhausting than helpful, you might want to try using CBD. It can help you fall asleep, and it can also reduce stress and anxiety, which are factors that contribute to insomnia. A study conducted by the American Academy of Sleep Medicine has shown that CBD can improve the quality of sleep in people with Insomnia (R).
Pain Relief
While many people enjoy working out, they often do not realize that it can result in muscle pain and soreness. Fortunately, CBD can help to reduce these symptoms. It turns out that CBD can reduce pain by activating CB2 receptors in the body. What is more, CBD does not have any psychoactive effects, which means that you will not feel high by taking it.
To use CBD as a painkiller, you can find it in various topical forms or use a vaporizer. It is also worth mentioning that CBD can help to reduce the effects of anxiety and stress which can make your workouts more enjoyable.
If you are suffering from muscle soreness or pain caused by other reasons (such as arthritis), CBD can be a good option for you. A study carried out on mice has shown that it could reduce pain caused by inflammation (R). Moreover, as we said earlier, CBD can affect pain and inflammation through its ability to reduce inflammation (R).
CBD is an anti-inflammatory
If you are trying to lose weight, you will most likely be facing some muscle soreness. As a result, CBD can help you deal with it faster. CBD can inhibit the enzymes that are responsible for inflammation (R). The reduction of inflammation is one of the main reasons why so many people use CBD for pain relief.
CBD can fight depression
Depression is another common issue that affects many people who work out. In fact, approximately one in eight women suffer from depression during pregnancy, and even more numerous are the cases of postpartum depression (R). One study had shown that CBD reduced depressive symptoms in patients with schizophrenia (R).
CBD can also reduce anxiety, which is another common cause of depression in people who work out a lot (R). If you are struggling with depression or anxiety, you should try using CBD as it can help you deal with these issues much easier. You can find more about them at the Flawless CBD site.
What If You Are A Cannabis User?
If you are already consuming cannabis for recreational purposes, you might be wondering whether it is safe to use CBD together with THC. While some people have concerns that using CBD with THC might result in increased psychoactive effects, this is not true. However, it is still recommended to start with a low dosage and see how it works for you. In addition, CBD has been shown to reduce the psychoactive effects of THC which means that it is safe to consume both substances together.
Should You Buy CBD?
If you are wondering whether you should start taking CBD, it is worth noting that this substance is legal in many countries. However, keep in mind that it can vary depending on the country in which you live so it is necessary to check whether it is legal where you live. What is more, the legal status of CBD is in constant change, so make sure that you check up on it regularly.
The Bottom Line
There are so many benefits when it comes to using CBD regularly. As well as the benefits listed above there are actually many more including, a boosted immune system, better cardiovascular function, improved cognition, reduced blood pressure, and much more. If you are wondering where you can buy CBD products there are actually many dispensaries that sell CBD products. If you can not find one near you don't worry as there is good news! You can actually find a lot of places that sell a wide range of CBD products online.
There are many different kinds of products to choose from and you can get them delivered straight to your door! Make sure you do your research and find out which products might be most beneficial to you. If you are someone who leads a healthy lifestyle and enjoys working out, we highly suggest incorporating CBD products into your routine.