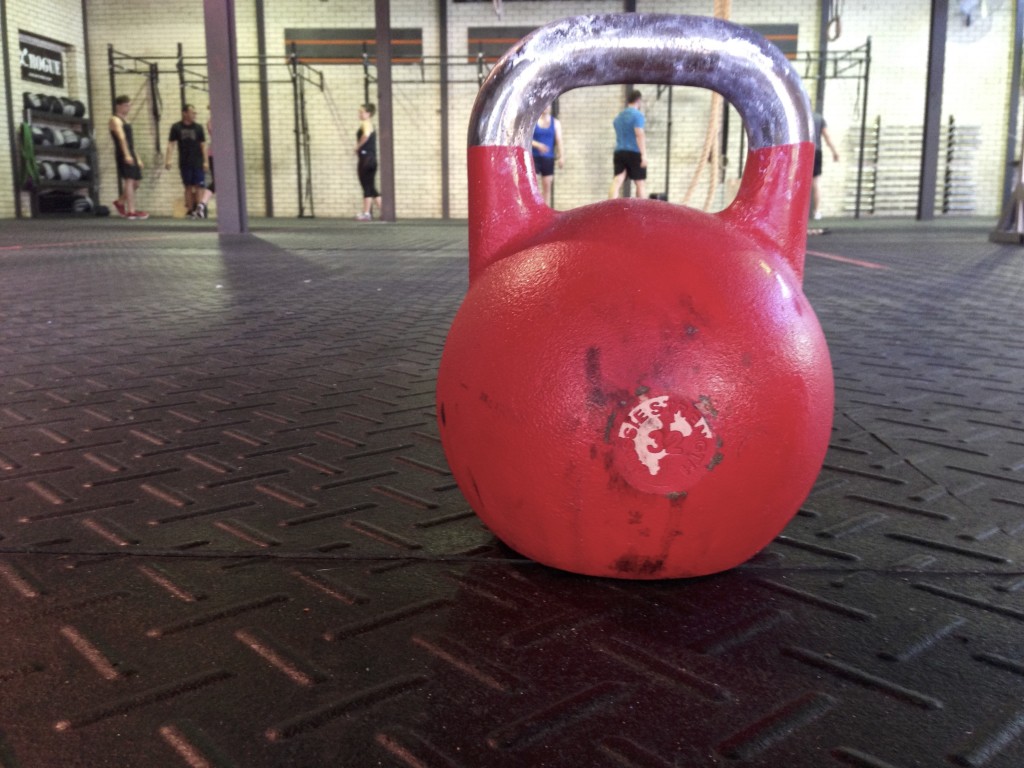 Kettlebell training has exploded over the past few years, as has CrossFit®. Back in the dark ages of the early to mid 2000's, you had to either pay an exorbitant amount and order a Dragon Door kettlebell from Pavel, or go with a shady online dealer and usually wait out a long backorder.
Things have changed. These days you can pick up a kettlebell at the local Target or Walmart, or choose from a dizzying array of online vendors. So now that you're spoiled by choice, how do you pick the best kettlebell, and can something that is "just a hunk of iron" really be that different from another "hunk?"
Your easiest option is to start with a business that understands the rigors of functional fitness training. A top tier brand will know the 'ins and outs' of kettlebell training and will help you find a great item.
Note: this article is largely aimed at "fitness" style kettlebells, not Russian/competitive style kettlebells.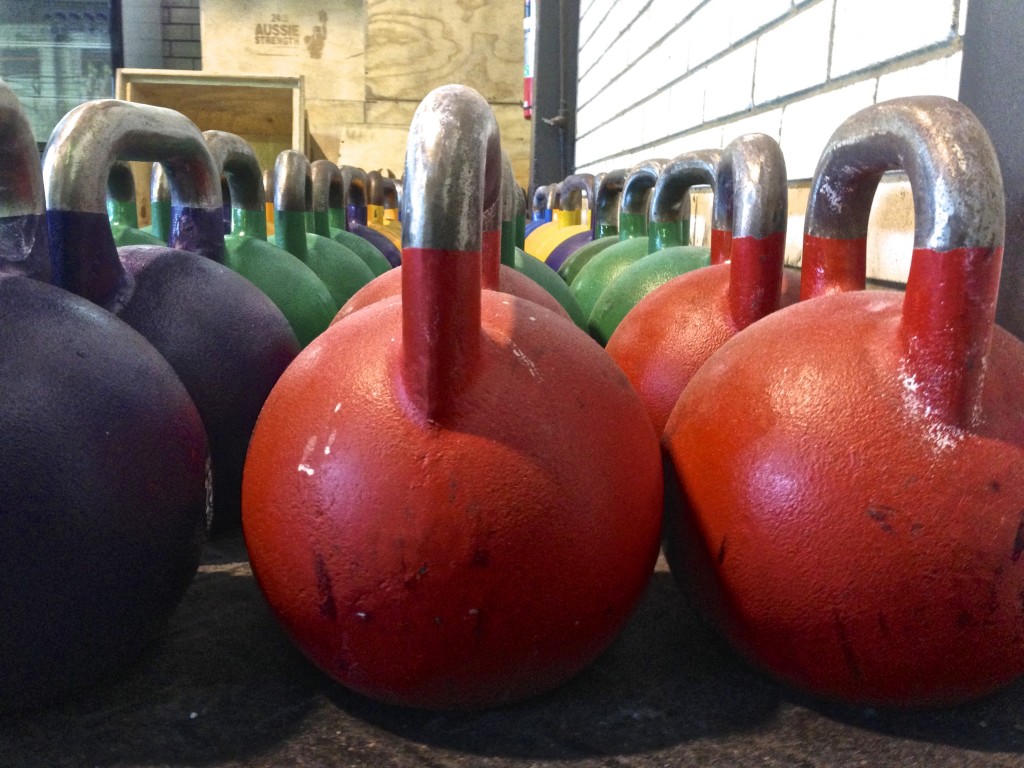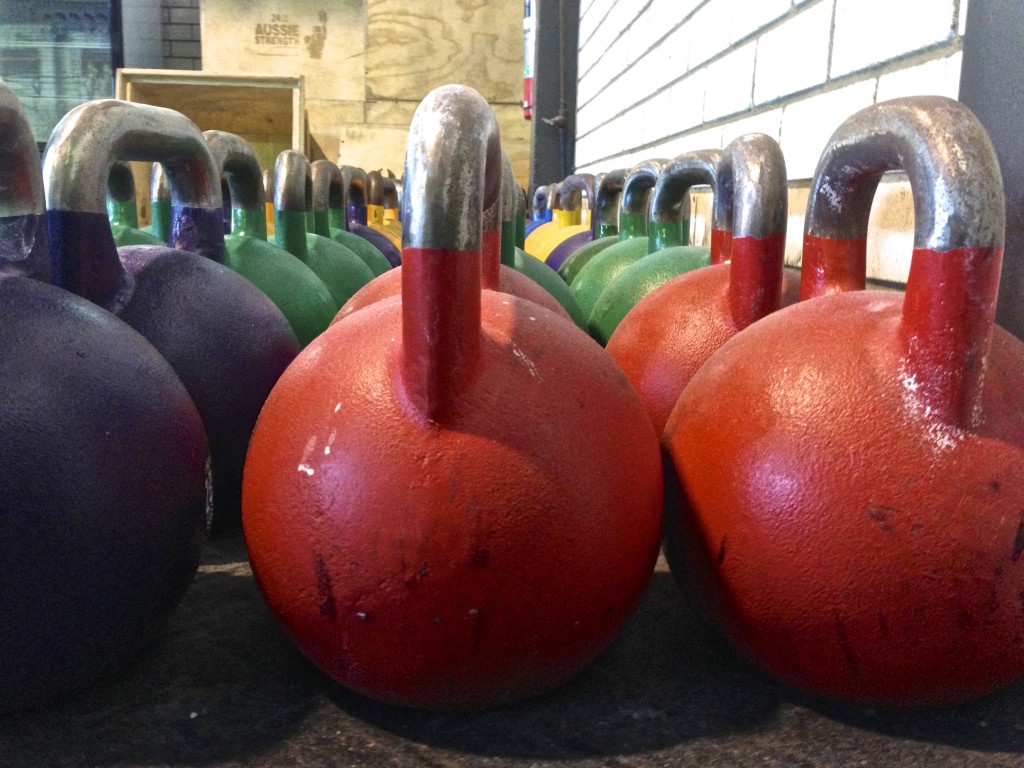 If you can't find a great functional fitness company to help you, try to look at the kettlebells in person, or research them online and focus on a few key areas:
The handle
The finish
The shape of the "cannonball" part of the kettlebell
Check the handle of the kettlebell for a few things:
Diameter/Thickness – There is some personal preference here, but generally you want a handle thickness around 1.3″-1.5″. Too thin, and the kettle bell will be awkward, painful, and hard to handle. Too thick, and the handle will be hard to grip.
Width – Can you grip the handle comfortably with both hands? The most commonly used kettlebell movement in CrossFit® is the two-handed swing, so this is an important consideration.
Seam – This is huge! Many kettlebells have a seam on the underside of the handle. With high-rep snatches or even swings, this seam can tear up your hands. Make sure the kettlebell does not have this seam!
Check the finish of the kettlebell for the following:
Paint – You generally want a light coat of sprayed paint on your kettlebell- thick coated enamel-style paint tends to chip. And a kettlebell with chipped paint starts ripping open hands, and just looks ugly.
Surface – Ideally you should look for a slightly rough, even surface. This type of surface tends to hold chalk well and is great for grip during long WODs.
Consistency – An even finish is the sign of a well-made kettlebell.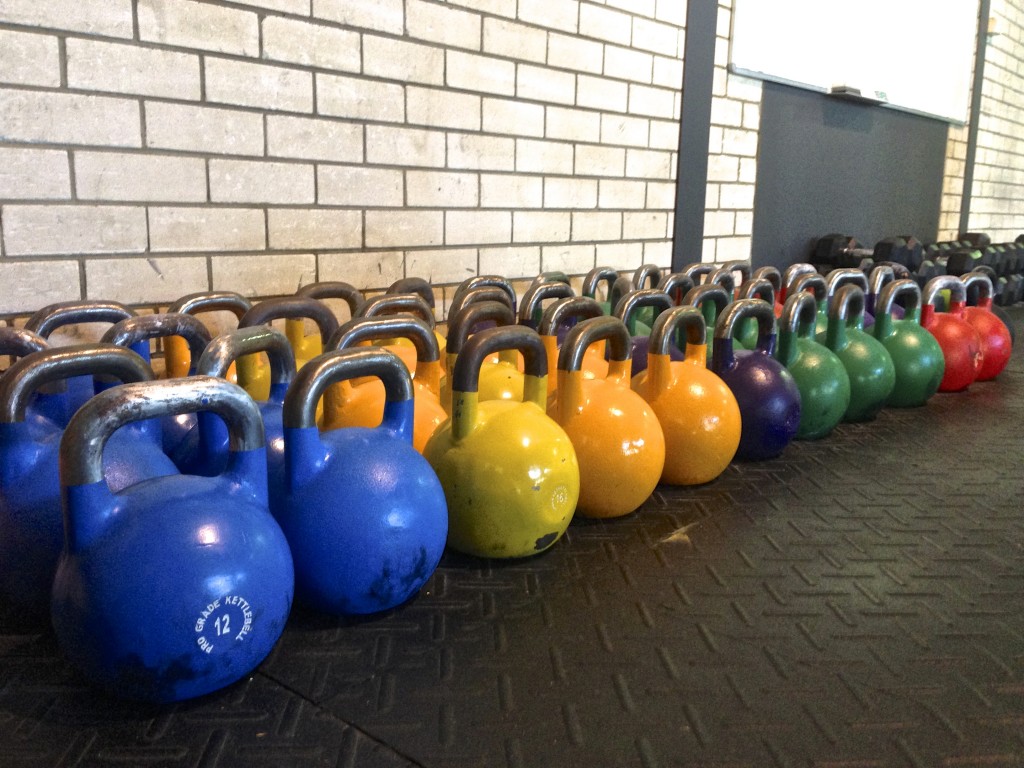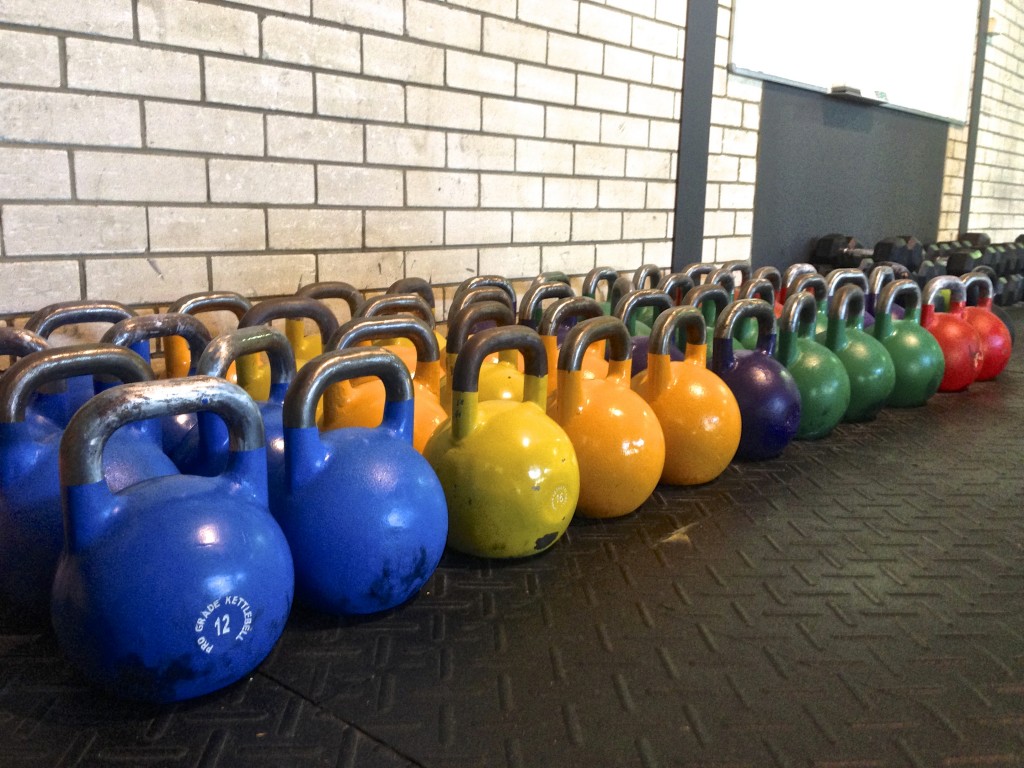 As you rack, snatch, or jerk the kettlebell, the "ball" will rest on your wrist or forearm. Once you get used to kettle bell training, you'll probably a prefer a kettlebell with an even finish and a nice, rounded ball. However, this part of kettlebell training is intimidating to a lot of kettlebell newbies, so there are a lot of designs out there with hollowed out areas where the kettlebell rests on your forearm. Many kettlebell experts are not fans of this design- but if it appeals to you, go for it.
There are a few other things to think about:
Flat bottom – A flat bottom on the kettlebell makes it easier to do renegade rows, and the rare kettlebell handstand. Some manufacturers grind their bottoms flat, some don't.
Country of manufacture – You can still get some kettlebells that are made in the USA, but most aren't. Rumor has it that Dragon Door has shifted all production overseas.
Vinyl or rubber coating – Just say no. It wears out, it interferes with your grip, and it doesn't even protect your floor very well (the main purpose).
Solid casted kettlebells are considered stronger/more durable than two-piece kettlebells (where the handle is a separate piece of steel). I've never personally seen this affect anyone, but my wife's sister's boyfriend's cousin broke a two-piece kettlebell once.
Good luck finding a great kettlebell!