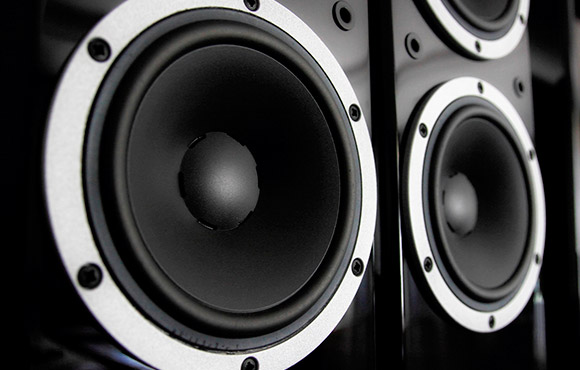 Music inspires us to push harder during our workouts. However, the audio quality of the music coming from the speaker matters a lot if you want to be properly motivated. Average sound quality doesn't really cut it, and this can ruin your mood. That is why choosing a speaker that meets your demands is necessary for a motivated workout at home or in your CrossFit gym.
This list will include some examples of speaker systems that are great for your at-home workout. These sound gadgets are the best in their field and produce high-quality sounds.
JBL Boombox:
This is a boombox speaker system and comes with a large array of speakers. The system consists of two bass radiators and four transducers, and it also comes with a 20,000 mAh of battery backup. It can even handle water parties and can be used as an outdoor speaker if you love working out in your backyard.
LG PK5 Xboom Go:
This LG speaker claims to be highly-focused on the bass. The speakers have been made by using meridian technology, so you can be assured about the sound quality. They also come with an inbuilt microphone and can be used to answer calls during workouts – great if you accept calls all the time.
Sonos Beam:
Sonos Beam comes with inbuilt smart technology and is compatible with the Sonos multi-room technology. Its setup is easy, and you can connect it wirelessly with any device you want. It has a voice control function and can be controlled from anywhere in its vicinity.
You can control it with the Sonos app as well.  You don't have to travel to another corner of the room while working out to change the music.  The Sonos Beam is one of the best and the smartest sound systems available in the market.
Sonos Move:
Just as the Sonos Beam, the moving speaker is a versatile choice as a workout partner. It is quite huge as compared to the other Bluetooth speakers. But due to the cylindrical shape, it offers a better direction for outgoing sound. Sonos is well-known for its audio gadgets, and Sonos move is one of its best quality products.
UE Boom 3:
This product and its predecessor have quite a reputation among Bluetooth speakers. They have a cylindrical shape and provide a 360-degree sound direction with high-quality surround sound. The most favored feature is: you can connect two of these to make a speaker chain, ultimately increasing the sound output.
Anker SoundCore flare:
Anker offers several speakers in the SoundCore lineup, but the flare is the one that stands out the most. The build-up of this speaker allows 360-degree sound. It uses a halo led, which makes it quite a sight when it plays. It is certified by IP67 to be waterproof as well as dustproof.
Final Words:
Choosing smart products for your workouts is always a good idea. These speakers  are easy to handle and are portable as well. We have mentioned some of the finest speakers for a workout at home. You can get any of these depending on your needs.