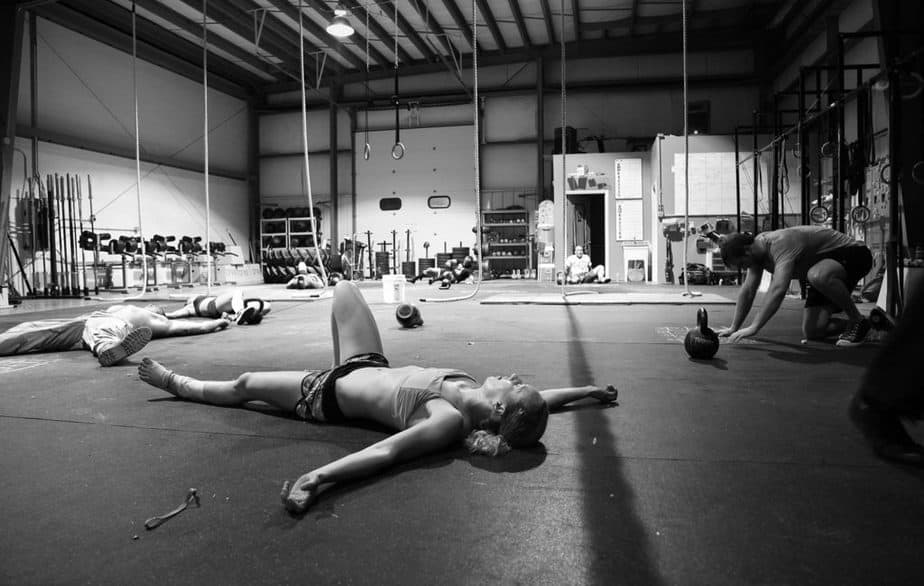 Believe it or not, the secret formula to boost your academic performance is to stay physically active. Adding more study hours and using advanced study apps can help but setting aside time for workouts can do wonders.
For many students, incorporating exercise into their study routine and lifestyle seems a challenging task. They are damn busy in back to back classes, reviewing lectures, preparing for quizzes, completing assignments and the lab work, and additional YouTube tutorial videos to strengthen their concepts. The pressure of getting stellar grades and pursuing a rewarding career will eventually result in anxiety, stress and burnout. It will have a negative impact on academic performance.  
With regular exercise and healthy workouts, you can achieve better grades and improve cognitive performance. Yes, you have read it right. According to several studies, students who participated in regular physical activities have improved concentration, memory and cognitive performance.
Fortunately, there is no need to take an hour or two from your busy study schedule. There are 20-minute healthy workouts for students that can have a significant impact on their overall health. Whether your goal is weight loss, fat burning, muscle toning, or to improve your grades, a 20-minute workout can do wonders.
Let's explore some of the best 20 minute healthy workouts for students to improve your health and cognitive performance.
1.
Fat Burning HIIT Workout
High-intensity interval training (HIIT) is a time-efficient way to achieve your fitness goal. From burning fat to building muscle strength and improving mental health, a high-intensity routine is a healthy workout for students. The best thing about this workout is that it takes only 15 to 25 minutes. You won't need any equipment to perform this workout, all you need is to follow the steps of the five-move routine of the metabolism boosting workout.
2.
Back and Arms Workout
After a hectic study schedule, students can go for a back and arms workout to improve your posture and maintain a strong upper body. It can boost your metabolism, lose body fat, build muscles and increase your ability to perform daily tasks. By regularly performing back and arms workout, you can improve your strength, balance, coordination and body posture.
3.
Push-up Workout
Push-up workouts are beneficial for increasing your upper body strength. In fact, it is the fast and most effective way to achieve upper body strength. If done properly and regularly, pushups can strengthen lower back and abdominal muscles. Adding pushups to your lifestyle will help you burn extra calories, improve your balance and posture. In addition, pushups can have a positive impact on your physical fitness and mental performance.
Push Ups seem difficult at first, you can test how many pushups you can do at a time and then gradually increase the number you can perform. You can mix up different types of pushups workouts to get a toned body and get more fit.
4.
Full Body Cardio
Full body cardio workout is one of the best 20-minute healthy workouts for students that they can easily add to their exercise routine. The best full body workouts include a mixture of exercises and moves such as running, cycling and walking. You can choose the one that suits you most. These cardio sessions can improve your heart rate, add muscle strength and increase flexibility.
According to several researches performed by many medical schools, it has been proved that regularly performing cardio sessions can lower the stress levels and mental fatigue among students. Above all, it can lower the symptoms of depression, and anxiety, increase focus and sharpen your memory.
5.
45-Degree Incline Row
Performing exercises that strengthen your back muscles is important to maintain your body posture. Thanks to a 45-Degree Incline Row workout that allows you to achieve your fitness goals with the help of lightweight dumbbells.
6.
Wall Squat
Wall sits or wall squats are an effective and healthy workout for students to build endurance in the gluteal, calves, and quad muscles. This workout exclusively targets legs, back and core muscles. Wall squats help you burn extra fat, strengthen the muscles, and improve flexibility. Since it doesn't require any equipment, there is no need to hit the gym, you can perform this healthy workout during the study break. By regularly doing wall sits, you can strengthen the knee joint and the lower back muscles.
7.
Glute Bridge
Okay, it is another important and healthy workout for students that can strengthen the buttock muscles and hamstrings. A glute bridge is an exercise that specifically targets the gluteal muscles. This exercise is commonly used in warm up segments in training sessions to stimulate glute muscles, strength and muscle hypertrophy. Glute bridge exercise can be done with barbells, dumbbells or simply bodyweight.
8.
Run and Jump in Place
Running and jumping is a good exercise as it can improve muscle strength, promote muscle tone for the upper and lower body? The workout is good for burning calories, increasing bone density and boosting metabolism. This simple workout can easily be added to your daily schedule and reap the maximum health benefits.
9.
Jumping Jacks
If you want to improve your fitness, endurance and stability, then jumping jacks is the perfect workout. They are a cardio-based full-body workout that can be performed anywhere, anytime. This fun, energizing 20-minute healthy workout is an important part of resistance training and aerobic exercise. The goal of jumping jacks is to improve heart and lungs muscles at the same time.
Jumping jacks is a warm-up exercise that can relax your core, hips, limbs, back and face muscles. It is a good exercise to relieve stress levels, promote weight loss, tone multiple body muscles and improve stamina. It's also a quick and fast movement which raises your heart rate faster, giving you more time to focus on your studies to make sure you know the answers for MyMathLab questions.
10.
Chest Press Workout
The chest press is a strengthening exercise that can build upper body strength. The workout specifically targets the chest, pectorals, and triceps and deltoids muscles. Chest presses can be performed in different variations such as incline, cable, seated, standing, and plate loaded. Since it is the easiest workout, you can add it to your daily routine.  
Bonus Tip
Wearing comfortable clothes that helps you recover faster after a workout is very essential. Compression clothing can aid in the recovery process after an intense workout. When you wear compression clothing after a workout, the muscles that were engaged during the workout are less likely to bloat up. The resulting weariness is very minimal, which aids in the rapid recovery of your muscular tissues.
Final Thoughts
No matter if you are a medical school student, engineering student or commerce student, long study hours, sleep deprivation, and emotional stress can make students neglect their wellbeing. By taking a healthy diet and exercise, you can maintain your physical health and cognitive function required to score stellar academic grades. These 20 minute healthy workouts for students will definitely reduce the stress level, improve the ability to think clearly, physical and mental wellness.