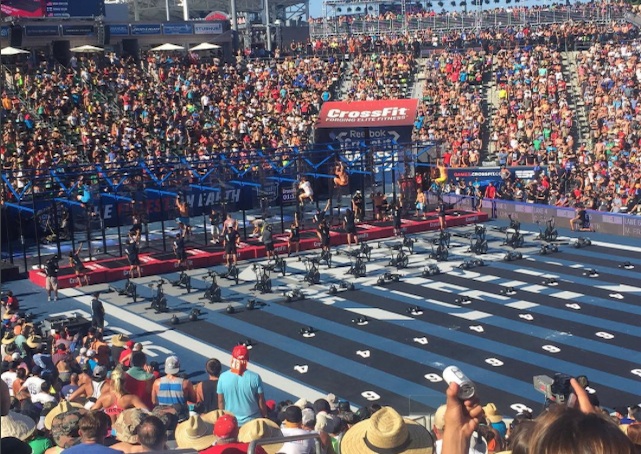 CrossFit has been one of the fastest growing sports over the past two decades. Not only has participation levels increased right across the globe, but the World Championships of CrossFit (The CrossFit Games) has gone from a small event held at a Californian farm, to a huge international televised event selling out stadiums in Los Angeles and Madison, Wisoconsin.
With this rise, there has also been an interest in the betting aspect to CrossFit. Bookmakers have quickly identified the sport as legitimate, and as a result they have put focus on creating markets for not only the CrossFit Games, but many qualifying and invitational events throughout the year.
The following article aims to give beginners an insight into how to bet on CrossFit, but if you need more details about it, you can take a look at SportyTraders, one of the reliable websites in the sports betting market, where you can find a complete guide for those who want to start sports betting.
Know the Sport
One of the most important things any professional gambler will tell you is to know the sport you are betting on. Now this doesn't mean doing a quick scan on the names and their odds. It means getting to know the sport, understanding how the events and points systems work, and looking at historical data to see any trends in the sport.
Betting on a sport in which you have no real foundational knowledge will often disadvantage you and make your chances of a profitable return less likely.
Know the Athletes
As is the case with every sport, new athletes enter events every year. It is important you get to know who these athletes are if you are planning to bet on CrossFit. Quick things like following their social media accounts to see their training progress, and tracking down results from recent competitions, should be done before placing any bets.
Once you know the athletes you are betting on, or against, you will have a much more informed and well balanced judgement on any markets on offer.
Shop Around for Odds
Another super important thing to do, is to shop around for the best odds available for each bet. Rather than just take the odds from the first bookmaker you see, try to view all available markets and compare the odds to ensure you have the best value for every bet you place.
Don't Let Emotion Take Over
It's quite common for people to bet with their hearts rather than their brain. If there is a particular athlete you are fond of, try not to let your personal opinion of them cloud your judgement. It's easy to just back an athlete purely because you like them, rather than betting against them. Try your best to put your emotion aside and ensure every bet you place is not done out of "heart" but rather calculated decisions to ensure the best possible betting returns.