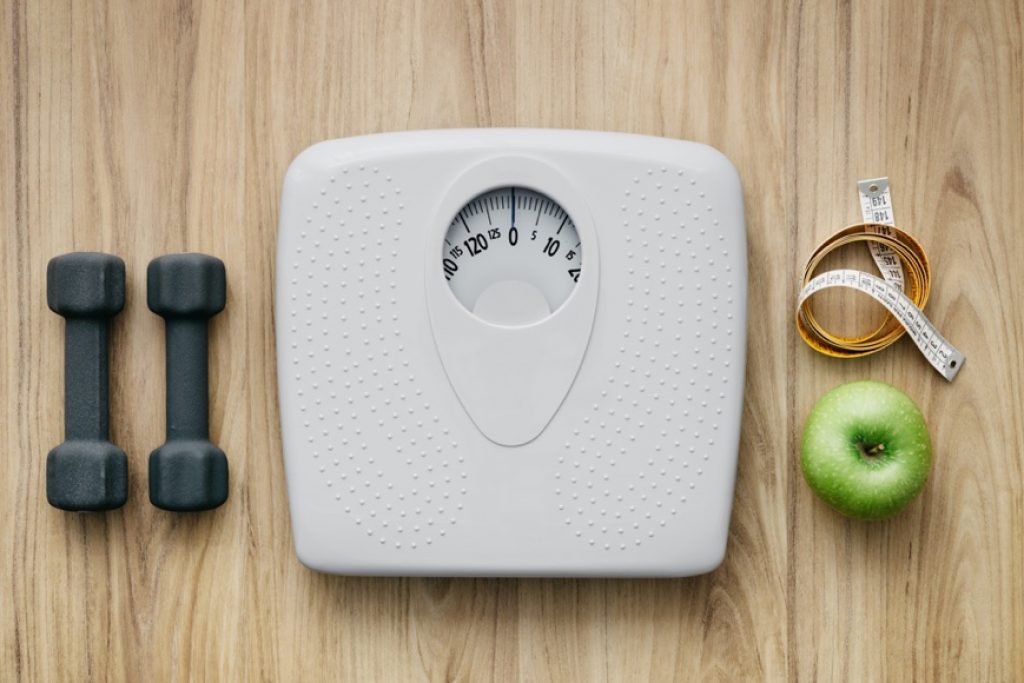 Weight loss is one of the most challenging tasks for many people; social media provides bulks of information about weight loss and fitness. Hundreds of new diet plans and workout programs are available to lose weight, but it is very important to know what is suited and best for you.
You might be acquainted with people who shared their journey of weight loss transformation. Social media provides lots of information, solutions, and effective strategies to lose weight, but how can you assess and analyze what is best for you?
Weight shedding is a process that demands your dedication and commitment. No one has ever lost pounds by simply having few medicines or taking shortcuts. It is not a day, week, or a month's effort. Your dream physique is the outcome of a constant and good lifestyle, healthy and balanced diet.
We've compiled a list of typical weight-loss hurdles and some tried, tested, and suggested strategies to help you overcome your weight loss problem.
You must be aware of the fat burners, pills that claim to melt fat off your body on a hot summer day, but sorry to kill your surprise, even the most powerful fat burners aren't miracle workers.
They're only meant to be used as a supplement. That means that, though they're made with substances that can help you burn fat faster, they can't take the place of a healthy diet and exercise routine.
On the other hand, fat burners can play an important role in a comprehensive, healthy weight-loss program. Read this blog to figure out what a fat burner can and can't accomplish for you, as well as how to make yours as effective as possible!
What Are Fat Burners?
Any dietary supplement or related item that claims to burn extra fat from your body is referred to as a fat burner. The Food and Drug Administration (FDA) has a limited role in dietary supplement regulation. As a result, supplement producers are free to include nearly anything in their formulations.
The human body can naturally burn fats, but in some circumstances, there is a need for supplements to speed up the entire phenomenon.
The most common naturally occurring fat burners are green tea, caffeine, apple cider vinegar, and yohimbine. There is a complete science behind how fat burners work in getting the desired weight.
Let's look at some basic fat burners
Polyphenols
Polyphenols are a group of chemicals present in numerous food varieties, especially in vegetables and fruits. Studies suggest that polyphenol-rich food varieties may help weight reduction. A few food varieties that are rich in polyphenols include:
        Apples

        Pears

        Grapefruits

        Green tea

        Turmeric

        Spinach

        Broccoli
Other than natural products, many dietary supplements are available in the market, showing tremendous results and helping overweight people around the world. It is highly suggested to expand your knowledge about fat burners.
Caffeine
Caffeine normally comes from food sources and beverages like espresso, tea, and chocolate. It's added to caffeinated beverages. Caffeine is a known fat terminator since it activates fat from tissue and can somewhat increment metabolic rate since it's an energizer.
Green Tea
Green tea contains caffeine; however, about a portion of what's in espresso. Green tea additionally has a cancer prevention agent called catechin. All the more explicitly, epigallocatechin (EGCG) has been shown to help digestion.
Protein Powder
The vast majority get sufficient protein from their diet. A protein-rich diet has been shown to help diminish hunger, consume fat, and increment fulfillment when contrasted with higher carb food varieties. Higher protein can likewise help balance glucose which balances out energy, and cutoff fats.
Yohimbine
Yohimbine is an ingredient produced using the bark of an evergreen tree. It has been utilized in West African medication to help improve sexual execution
What do Fat Burners do?
Fat burners act as a catalyst along with a proper routine and exercise. It will only be effective when you are ready to work on yourself by limiting junk food intake and eating healthy.
The advantages of using the best weight loss pills are :
      It will help in enhancing body metabolism.

      It can restrict your overeating behavior and hunger pangs/cravings.

      It's a good option to lose belly fat, thigh fat, hip fat, and other hard to lose body fats.

      It will boost your energy level and stamina.
Finding out the best time and deciding when to take fat burners will be more helpful for you. Make it a habit of exercising on an empty stomach too. This way, the energy stored in the form of fats will burn more.
      Consume it at least 30 mins before breakfast.

      Take a fat burner supplement before your workout.

      Avoid processed foods and switch to a healthy diet.

      Restrict yourself from taking too many carbohydrates.

      Eat a soluble fiber and protein-enriched diet.
However, body fat burner pills don't always work on everyone with the same potential due to various factors. Everybody is different, and so are the results.
First, understand the need for the supplements and study your medical history. One product that proved to be beneficial for a person might not be for the other. Choose wisely and research thoroughly.
Are Fat-Burning Pills Safe?
Fat-burning pills don't harm the human body if taken in the right proportion and time as per professional guidance. At the start, try to make your body used to it and observe the changes.
Everything has some pros and cons attached to it. The same goes with fat-burning pills, but the side effects happen rarely. However, the working intensity varies from one supplement to another. Also, the immune system plays a vital role in accepting the new changes in the body. If you still find it causing more trouble than a normal one, stop using it right away.
Some of the major side effects reported until now are mentioned below:
      High blood pressure

      Dizziness

      Strokes

      Upset stomach

      Mood swings

      Seizures.
It is important to remember both positive and negative aspects of weight loss pills. The advantages or disadvantages are often directly linked with the appropriate use of the product and vice versa. Find out the real causes and reasons that are harming you.
Should You Take Fat Burners?
By adding fat-burning supplements to your diet, you will be able to shed those stubborn fats which are the reason for your low self-esteem and unhealthy body. It will cleanse, purify, release toxicity and burn fats from your body.
All you need is to be consistent and positive by regularly using supplements that burn fat and maintain body weight according to your BMI. Similarly, if you have enough motivation to change your lifestyle and agree to take risks, it will work for you.
The process of burning fat will take some time. It will help by increasing metabolism, providing you strength to do exercises, and restricting your cravings up to some extent. This will work on reducing fats and burn calories.
At the initial level, things will be tough to carry on. But gradually you will see the difference for sure 
It will be the right choice for those who know that things will take some time to show progress. So, be prepared for the consequences as it is not a magical product that will shed weight overnight. Include fat burner diet pills in your daily routine for achieving long-term positive outcomes.
What are the ingredients that a fat burner should contain?
As per the health experts, ingredients that have shown tremendous results in the past few years are :
Green tea Extracts

Ashwagandha

Raspberry Ketones

L Carnitine

L-Tyrosine
As a result, all these ingredients have proved to be the best ones for burning fats. They have the least side effects when used accurately.
These factors will help you in losing overall body fat. Stop procrastinating and fix your workout schedule as well. Make a monthly target and try to achieve it. Do a survey, read the reviews, and then decide about it.
Bottomline
Weight loss supplements can be effective if you take them in the right way. The results vary from one person to another. The product needs a regular check-up procedure for it to produce expected results effectively and efficiently.
It is important that you choose the best one and get advice from a physician before using a supplement for quicker fat loss.