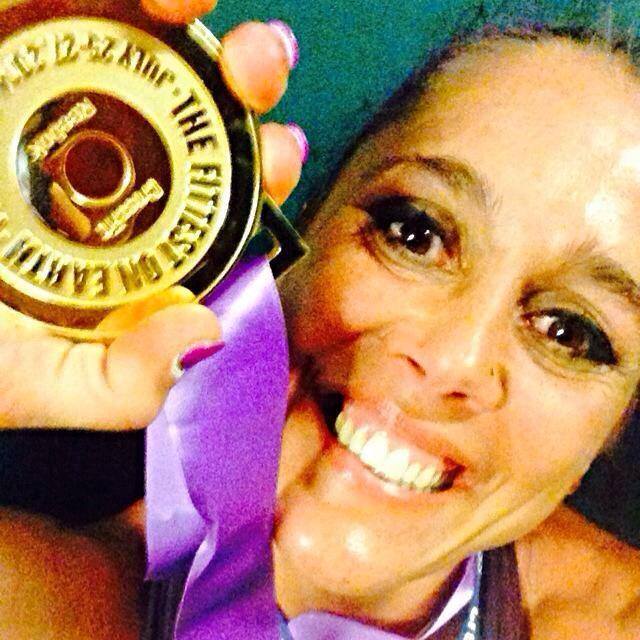 People think I dominated the 2014 CrossFit Masters Games – easily. But the reality is, nothing I did during the Games, and nothing I've done in the four years since I started CrossFit has been anything close to easy. Not for a single day.
Whatever I have achieved in CrossFit has been through painstaking discipline, sacrifice, a massive workload, and a total committment to living my priorities.
I always talk about managing the one-percenters and controlling the controllables. That's what I do better than anyone else. That's what wins Games! That's what gives me supreme confidence when I turn up to compete against the best in the world.
10 years ago I was chronically sick, had high blood pressure, I was fat, suicidally depressed, abusing alcohol, sugar, food, and myself. And this had been going on most of my adult life, between bouts of becoming supremely fit and winning state, national and world titles (in a variety of sports). One day I finally became desperately sick, and soon I became tired of being desperately sick and tired. That was the day everything began to change.
I will never forget how bad my life and health were, and this is what motivates me to pursue the highest expression of my physical mental and emotional potential today! I was delivering a seminar to a group of high level CrossFit athletes at a training camp in the USA recently. I opened my seminar by asking everyone who had even the vaguest dream of ever making it to the CrossFit Games to stand up. Then I asked those who believed they were not the best prepared athlete in the room to sit down. Everyone sat. Everyone! Half of them didn't even know each other but they sat anyway. I remained standing… I will always be the last person standing.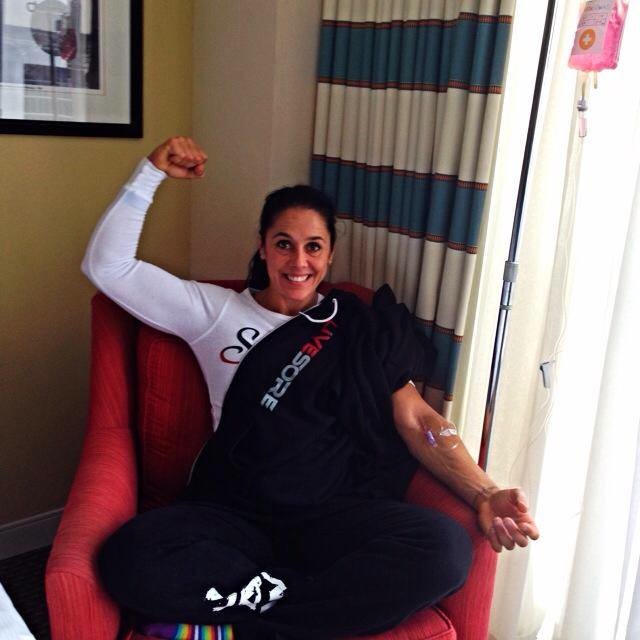 I do not understand how you can hold a dream fiercely in your heart, firmly in your hands, train with dedication for it and not give it everything you have, in every area of your life! If you and I are equal physically, and we turn up to the CrossFit Games for 3-4 days of competition, I know I will beat you. How do I know this? Because I am better prepared in every area of my life, because I know I will out-recover you over the course of competition. This knowledge will give me a confidence that I believe you will not have, you cannot have.
Controlling the controllables and managing all the one-percenters, every moment of everyday, year in year out, gives me a mental edge and un-rivalled confidence in the fiercest of competitions, irrespective of my age and yours!
So enough with the chest pounding… I wanted to make my point crystal clear, not to sound egocentric and arrogant. So what do I actually do to achieve a competitive advantage?
Ieat the cleanest greenest organic foods every day, I drink organic fair trade coffee only at certain times of the morning, I drink about two litres of fresh green veggie juice per day, I take a truck load of high quality vitamins daily, I eat only grassfed lean meats and lots of them, I specifically structure my training and recovery each day to achieve optimal benefit from both, I don't go out socialising at night – ever (nup!).
I'm always in bed by 9pm (or earlier), I always get 8-9 hours sleep in a cool room with no electronic devices, I never miss a training session (99%), I see a naturopath every 4-6 weeks, I see my physio weekly, I never see people on a Sunday, in fact if I have my way I won't even speak to another living soul on a Sunday. I have 2-3 massages and 2-3 floats per week, you could set your clock to my routines and appointments, I do not spend time with people who drain my energy, I do one long yoga session per week, I spend massive amounts of time warming up and cooling down every day, I've downsized my living situation from me (alone with my dog Pepper) in a six-bedroom house with a pool, to one bedroom in a shared house.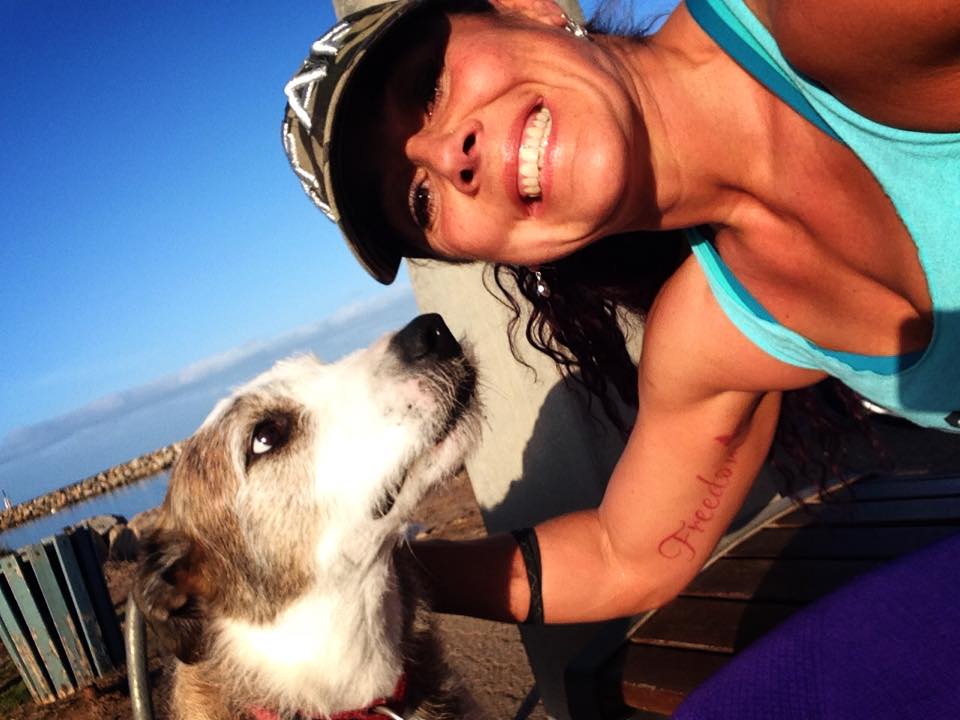 I've moved from a 30 minute drive to a two minute drive from my gym, I don't drink alcohol ever, I stay supremely hydrated, I practice mental games during training, I listen to positive podcasts and audio books in my car every time I drive, I do a daily journal (morning and night) and call it my 'positivity project', I train massive volume always, I do a breathing meditation before bed, I use only the highest quality purest sports supplements (Professional Whey) and skin care products (Skin Nourishment) and I recover like a beast about 1:3 (1 hour recovery for every 3 hours of training).
I seek out positive sayings and mottos everyday to get me through the low patches. I'm willing to fail over and over again. I've slowly shifted my work so that it's all CrossFit, health and nutrition related and so it's all online so I can work from anywhere in the world with a worldwide audience. I don't eat things with chemicals, numbers, food colourings or neurotoxins, I keep my food simple and fresh, and organic as much as possible! I know what works for me and I do it.
I never stop learning and improving myself. I'm willing to put it all on the line, to do whatever it takes, to risk looking like a fool, to risk being different and not fitting in. Why? Because it works for me. Because I cherish the feelings of supreme health and vitality that my habits and priorities give me today and because I will never forget what it feels like to be out of control and wishing to die from depression and alcohol abuse.
I try to live with the utmost integrity today and in keeping with my priorities. These are the things that help me win.
I remind myself of these three statements everyday: Don't die wondering. Freedom through discipline. The pain of discipline or the pain of regret.
Every one percent. That's what I do to be the best that I can be. Self imposed discipline, routine and structure gives me everything I've ever dreamed of…