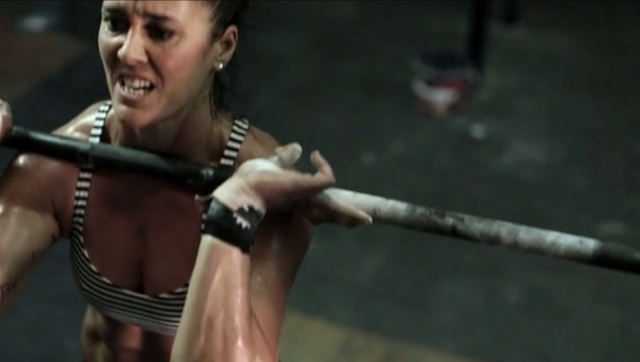 I don't know what everyone else was expecting for 13.5, but a 4 minute franified-frenzied fight for the right to go another 4 minutes was not what I had in mind. I was thinking bigger, longer, heavier! 13.5 was a perplexingly stressful way to finish the 2013 CrossFit Open.
Over the past 5 weeks, I've watched a few campaigners at our box do a workout more than once, and I've shared a laugh and openly had a go at them for it! The jokes have been flying in their direction! Then along came 13.5, which became my humble pie!
I wasn't sure if I was going to tell too many people on the planet that I did 13.5, four times! Yes, four times in 96 hours! That's a whole lot of chest to bars!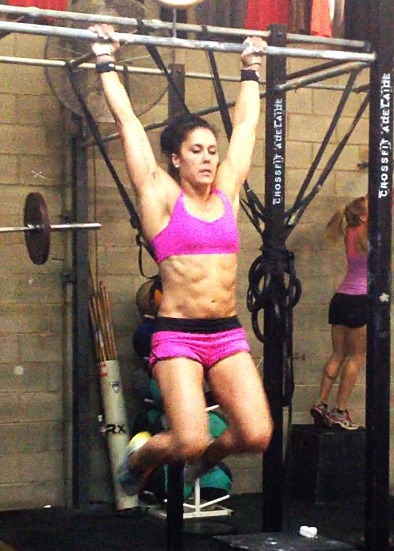 Would I recommend it? 7 days ago my answer would have been – "Absolutely no way!" Today my answer is – "Depends!" (Isn't there a saying about not judging a man until you've walked a mile in his shoes? My scenario is a bit like that).
My rule for this seasons Open workouts was to simply hit them once and then get on with my life. And that's basically what I did until 13.5 spat me out! I couldn't understand why it was so difficult to crack those 90 reps in 4 minutes; I was 1 and 2 reps off each time! Too close to let it go!
So why did I keep having another go? Well I liked my position on the Leaderboard and I honestly believed I was better than my performance was reflecting. And it was just so frustrating! If this workout had been 13.1, I may not have persisted in trying to crack it. But it was 13.5 – the final WOD of the 2013 CrossFit Open – and I was sitting kinda pretty up on top of the Leaderboard.
Why did I find it it so hard? I guess the time domain had a huge part to play as those 90 reps were hard to acquire! Before I started CrossFit, I was a professional triathlete for many years – and nothing in that sport happens inside 60 minutes. So firing up for 4 minutes possibly doesn't come naturally to me.
But in the end, what really helped me get the 148 repetitions on 13.5 was the emergency delivery of The Kitchen WOD's 'Special Edition Fran Slaying Chocolate Chip Banana Bread!' I consumed 3/4 of the loaf Sunday afternoon, fuelling myself for one final attempt on Monday morning.
So what did I learn in 13.5? Well, each time I repeated the workout I discovered something new about going hard and fast while still hitting the reps accurately. I also found that I am now capable of doing high rep butterfly chest to bars, which has given me an increased confidence heading into Regionals – it is so satisfying to progress and improve as a CrossFit athlete. That's really what it's all about!
Regionals are not even 7 weeks away and I am under no delusion that this is the main game. It is where the best athletes peak, and turn it all on to win one of those top 3 coveted spots to the greatest show on earth – the CrossFit Games! This is what I've been working towards for the past 2 years; time will tell if it has been enough!
Irrespective of the outcome at the 2013 Regionals, I am one of the lucky few with a Masters berth to the CrossFit Games already secured with a first place in the 40-44 division! Yet my heart is set on making it back as an individual female!
What a privilege to have the opportunity to compete with the best athletes in the Region again in Wollongong! Wish me luck!