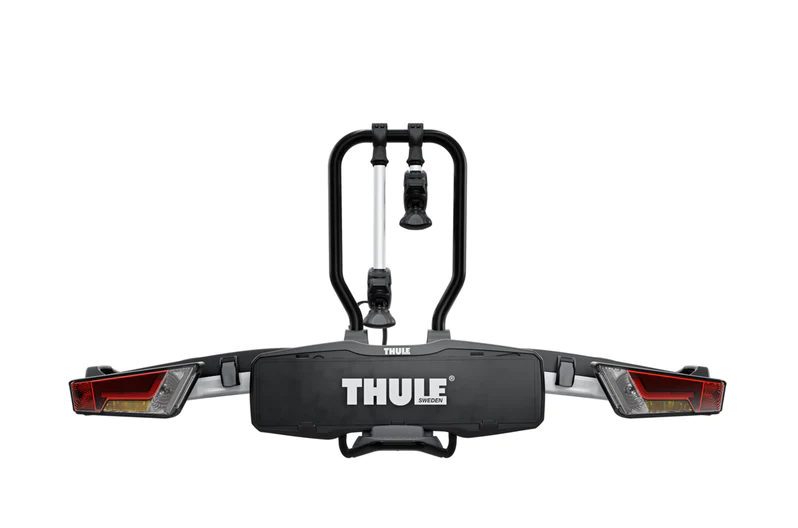 In recent years there has been a rise in the number of CrossFit enthusiasts take up cycling as a hobby.
With the closures of many gyms around the world due to the Covid pandemic, bike riding was one of the alternatives/replacements many functional fitness athletes took up as a way to keep fit, and take their mind off things like lockdowns and illness.
Buying a bike is just one part of preparing for life as a cyclist. As many have found out of the past few years, there are many essential accessories you need to make your fitness hobby as pleasurable as possible. One of these is a solid bike rack carrier to make transporting your bike easier.
That's why we are having a closer look at the Thule EasyFold XT 2 Towbar Bike Rack Carrier.
According to their website, Thule Bike Rack Carriers allow you to:
"Take your bike with you everywhere. Backed by Crooze product expertise and our commitment to 100% customer satisfaction, we'll help you find the perfect Thule bike rack to keep rolling"
So, what separates the Thule EasyFold XT 2 Towbar Bike Rack Carrier from other products on the market? Lets take a closer look at some of it's features and specs: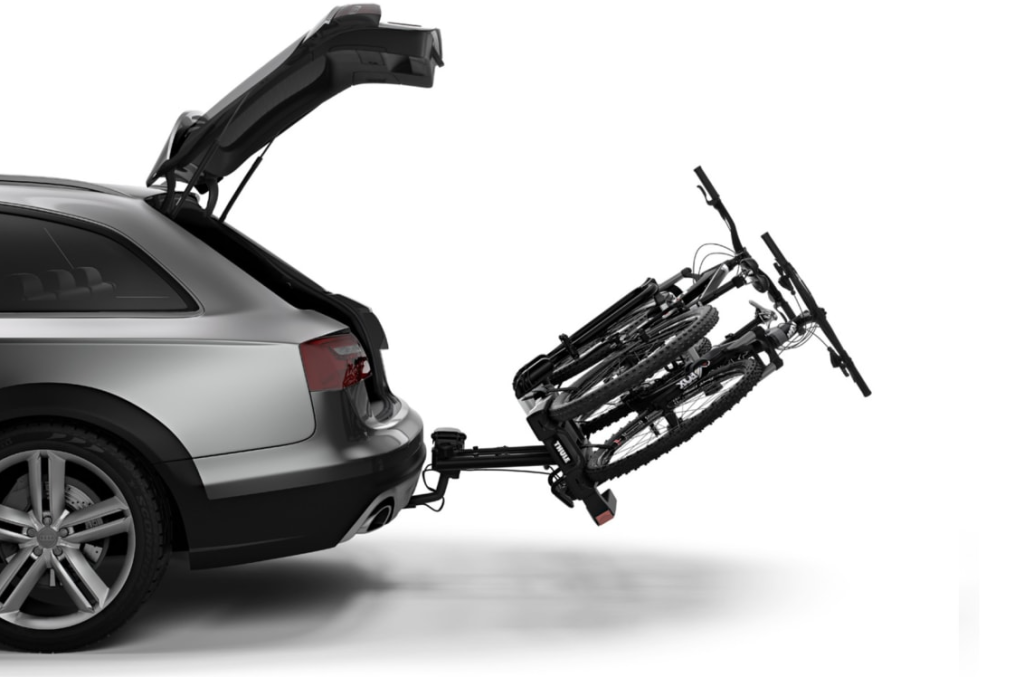 Easy Mounting
Easy mounting of bikes through detachable bike arms with lockable Thule AcuTight torque limiter knobs that click when optimal torque is reached.
Adjustable Pump Buckles
Adjustable pump buckles with extra-long wheel straps for easy fastening of wheels (up to 4.7″ wheels) enabling transport of fat bikes.
Trunk Access
Easy trunk access even with bikes mounted, thanks to smart foot pedal tilt.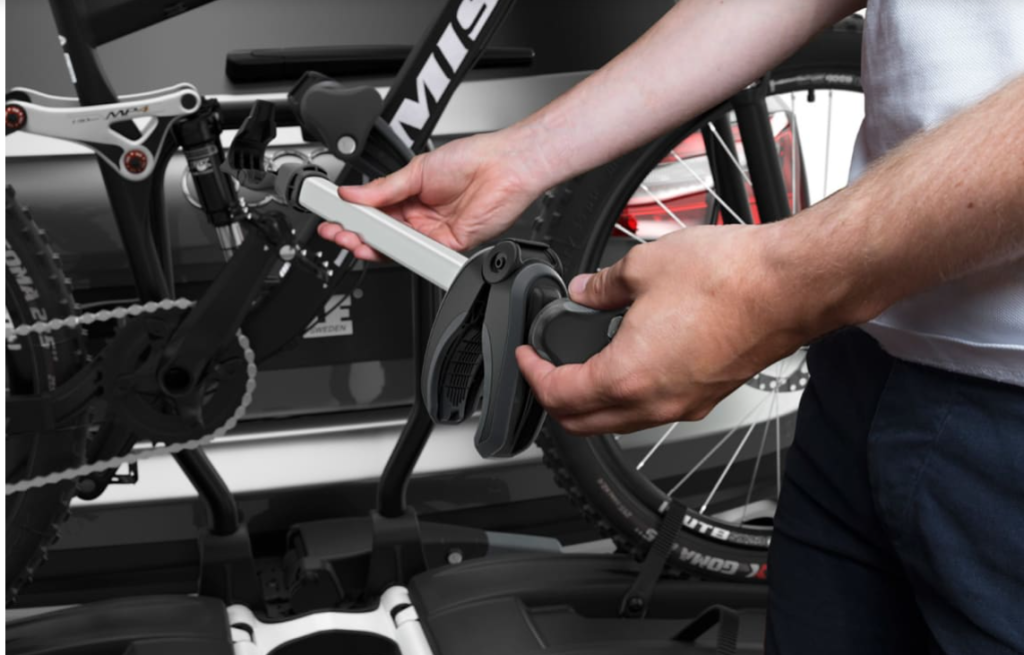 Specifications
| | |
| --- | --- |
| DIMENSIONS 123 x 63 x 68 cm | FOLDED DIMENSIONS 31 x 63 x 68 cm |
| FITS FRAME DIMENSIONS 22-80 mm | POWER CONNECTOR 13 pin |
| MAX WEIGHT PER BIKE 30kg | MAX LOAD CAPACITY 60kg |
| DISTANCE BETWEEN BIKES 22 cm | WEIGHT 17.9 kg |
| WHEEL MOUNTING ON ADJUSTABLE HOLDERS Pump Buckles | DETACHABLE FRAME HOLDERS Yes |
| TILT FUNCTION (WITH BIKE) Yes | FITS CAR WITH EXTERIOR SPARE TYRE No |
| REAR LIGHTS Yes | ONE KEY SYSTEM COMPATIBLE Yes |
| LOCKABLE RACK-TO-VEHICLE Yes | LOCKABLE BIKE-TO-RACK Yes |
At first glance, the Thule EasyFold XT has some very unique features, and is intended to address the challenges of loading heavy e-bikes. This hitch-mount platform rack comes equipped with a folding ramp that allows users to roll bikes into position. It is also relatively lightweight with a clever folding design and it also collapses down quite small for storage or when not in use.
Another good thing about buying a product from a brand like Thule is being able to add to your accessories with other Thule products. It's always a bit easier using products from the same manufacturer, saving time in set up and getting to know how to use the items etc..
The good news is Thule have a wide range of bike products, including Child Bike Seats and Bike Trailers.