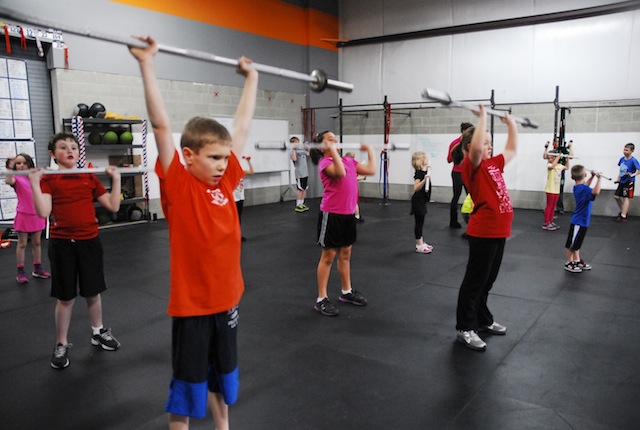 If you ever have dreams of instilling positive lifelong habits in anyone, the best time to do it is when they are young. There are many reasons why you should introduce your kids to fitness training. But the top reason is to promote their health and well-being. 
There is an epidemic affecting kids all over the states. According to the CDC, one in five children aged 2-19 is categorized as obese and is at risk of poor health. So, besides regular medical checkups, you should include physical activities or fitness training in the family wellness program. 
But how do you encourage kids to do fitness training? 
We talked with dozens of fitness professionals and kids' health experts and developed a list of seven tips that will help you introduce kids to fitness training. But before we get into it, here's a peek at a crucial aspect of any kids' health – diet.
Diet and fitness go hand in hand
When putting together a plan for your child's fitness training, you must consider their diet. A balanced diet is crucial to their overall well-being and development. An optimal, balanced children's diet should contain all of the essential nutrients, protein, carbohydrates, vitamins, and good fats. 
Protein stands out as a particularly important component to a child's diet, especially if they are sporty and active. Growing kids require plenty of proteins for tissue and muscle growth. Plus, amino acids (the building blocks of protein) are essential to virtually all cells, including immunity-building cells. If you struggle to get your child to eat enough protein-rich foods, there are some excellent children's protein powders on the market; they also come in flavors they will find appealing to make it that much easier to ensure they are getting enough to support their muscles and development.
Once you've got a healthy, well-balanced diet covered, it's time to get into action and introduce fitness training. Here's how:
Model it
A child is more likely to do what they see you do than what they hear or read. If your kid does not see you hitting the treadmill at home or participating in group fitness programs, they will not do it. 
So, make a fitness program part of your daily routine, and let your kid tag along. They may start to mimic you, develop an interest, and one day will join you. 
Do it at home
You may think of organized sports as an excellent way to get kids into a fitness training program (especially when they are older). But practice once or twice a week is insufficient. Kids need more opportunities to exercise, and you can do it at home. Here are some ideas on how you can introduce fitness training at home:
Allow time for free play. Games like tag, or riding bikes are helpful and fun. 

Stock up on a variety of

games and sports equipment at home

. They don't have to be expensive or dull. Fun and affordable equipment like jump ropes, hula-hoops, and balls will keep kids busy and fit. 

Do it together. As we mentioned in the opener, modeling is a great way to get your kids into it. Besides, you will have lots of fun racing or setting targets together.
Make fitness training part of the home routine 
Just like nap, or reading time, you can include fitness training in your family schedule. It doesn't have to be at the gym. It could be a few minutes of fun exercises like jumping rope, or a brisk walk with the dog. Let the kiddos know there is time for everything, including fitness training.  
Involve everyone
One of the most successful ways of introducing kids to fitness training is by involving everyone at home. You can sign everyone up for a swimming, an outdoor adventure, or a running club. This way, you can have fun and exchange notes on one common topic during dinner.
Focus on fun
The principle of fun applies in many areas of learning and growing. For example, if you want kids to learn math, make it fun. There are several ways to make fitness training fun. You could turn on the music, have a dance party, jog to the zoo, and so much more. 
Use competition as a motivator
Competition is a potent motivator, especially for kids. Challenge your kids to beat you in a physically stimulating activity, like running, doing push-ups, or jumping jacks. They will get off the ground in a heartbeat and keep at it until they beat you. But don't forget to reward them. 
You can also use healthy competition among kids as a motivator to get them into regular fitness training.
Give gifts that encourage fitness training 
Instead of giving a new tablet or smartphone as the next birthday gift, consider items that encourage physical activity and fitness. Gifts like rollerblades, bikes, and soccer balls. They will help your kids begin to develop a liking for fitness training. 
A final word
Research shows that physically active and fit kids are healthier, smarter, and more confident. Use these tips to introduce fitness training, and choose age-appropriate activities. But don't force them into it. Instead, allow them to be drawn into it by displaying your passion, and all the positive and exciting benefits of fitness training.