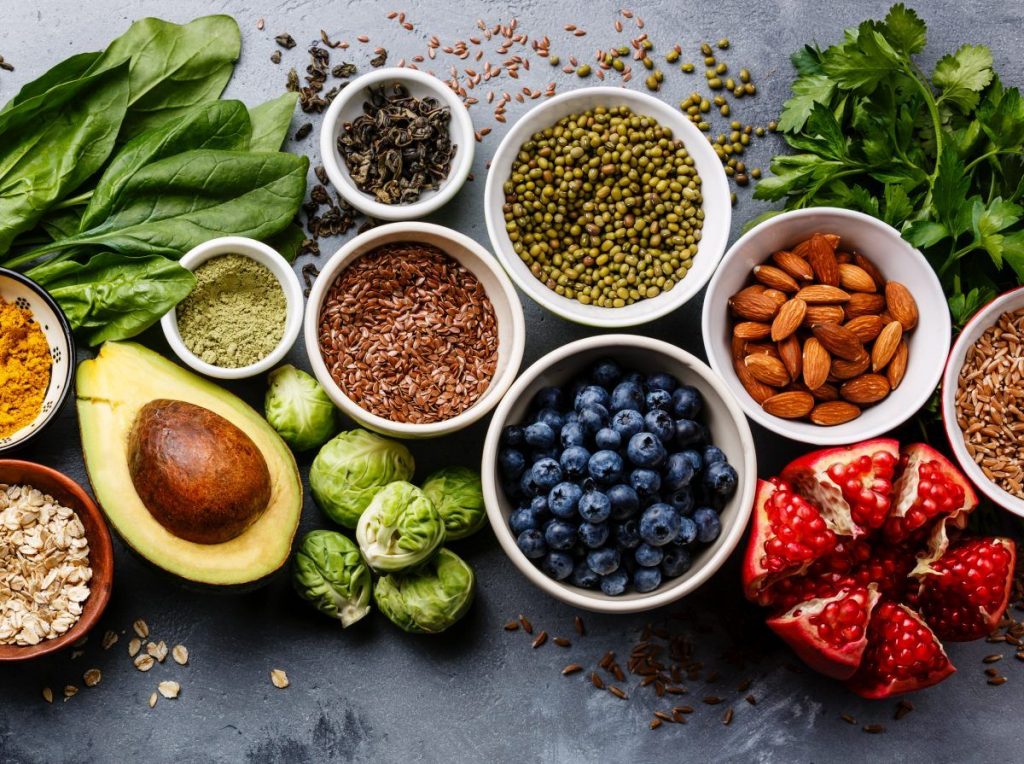 Eating a healthy diet is a solution to lots of health problems. If you want to improve your health and your physical looks, start by eating the right blend of food. A healthy diet provides many benefits such as better immunity, reduced risk of cancer, radiant skin, and younger looks. Also, it helps in weight loss, memory improvement, better heart health, strong bones and teeth's and lots more. Eating healthy implies choosing the right meals and avoiding the ones with a negative impact on health.
There are several factors you should consider when choosing a diet. Age, sex, physical activity, and health conditions all come to play. Sometimes it can be difficult for us to make the right choices consistently. And sometimes, we may not come from a nutritional background to know what is best for us. Fortunately, some applicationscan enable you to make the right choice and give you guidelines on a healthy diet at every stage of life.
You do not have to struggle to make the right choice of diet anymore. There are lots of apps that can enable you to plan your menu with ease. People are usually too busy to research a healthy diet; most do not have the technical background to make a proper analysis. Professional nutritionists and medical practitioners have developed healthy eating apps to make good recommendations and diet plan for you. Let's take a look at some tips to enable you to choose the best apps.
Latest Dietary Guideline
New trends emerge every day. The climate is changing, the environment is changing, and humans are evolving. There is a continuous outbreak of diseases that no one knows the cause or even the cure. All of these factors affect our diets. Therefore, a healthy eating app should give you the latest dietary guideline toknow what the government, medical agencies, and other experts are saying about diet. These dietary guidelines can enable you to prevent chronic disease, support an active lifestyle, and promote your health. Also, they provide the cornerstone for nutrition policy and education to the users. They also offer you the best advice on what experts have determined to be the best scientific solution and knowledge about your diet. A good healthy eating app should give you regular information on what to eat and what not to eat.
Diet Recommendation
A healthy eating app should make diet recommendations for you based on best practice and what you want. It should recommend what to eat or what not to including the portions that you should take. The app needs to tell you what is right for you or what is not. For instance, a healthy eating app should tell you what to eat to add weight, what to eat during pregnancy, diet recommendations for weight loss, and lots more. This guide can give weight watchers an insight on whether to choose Sam Corbin compared to the two other popular ones
Educating
An app should not only recommend your diet for you but should also educate you about nutrition. Proper education about food can enable you to make smart decisions for yourself.  Healthy eating apps should teach you things like 
Reasons for healthy eating
Teaching you about fitness
Importance of calorie control
What is good for you
How to prepare a meal
How to preserve meal
What food to avoid
A good healthy eating app should teach you all you need to know based on expert advice and what others have done. With some useful apps, you can get you access to what people are saying about healthy living and diet. Therefore, choose an app that can educate you on diet, fitness, and a healthy lifestyle.
Barcode Scanning
Good healthy eating apps can enable you to scan the bar code of a product to tell you its calorie count and nutritional composition. With some, you can input the name of the product or item and know the whole contents. For example, you can type in egg and know its total fat count, calorie, amino acid, carbohydrate, and lots more.
Virtual Assistance
Whether you want to lose weight, gain weight, prepare a meal, or whatsoever, at some point, you would require assistance. A good healthy eating app should incorporate virtual assistance to aid you in areas of such difficulties. With virtual assistants, you would hardly go wrong. They can enable you to reach your goals and stay on track all the time. 
Modern apps are incorporating AI-powered chatbots that can give you quick answers to your questions as well. These chatbots can learn from your activities and inputs and modify their responses over time. You should seriously consider a healthy eaten app that has this feature as they have the potential to improve your health and physical activities
There is a significant rise in health costs and the consultation of a medical expert. These chatbots do not necessarily eliminate medical experts, but they can offer you a reliable alternative and also give you convenience 
Conclusion
When choosing a healthy eating app, go for a solution that is robust and multi-functional. Consider an app that can provide you with a diet plan for different stages of life. Also, it must come with various functions such as diet planner for pregnancy, children, old, young, middle-aged, sick, recovering, weight loss, and weight gain. Other features it should incorporate are calorie counter, fitness tracker, multi-language, reminders, and lots more.