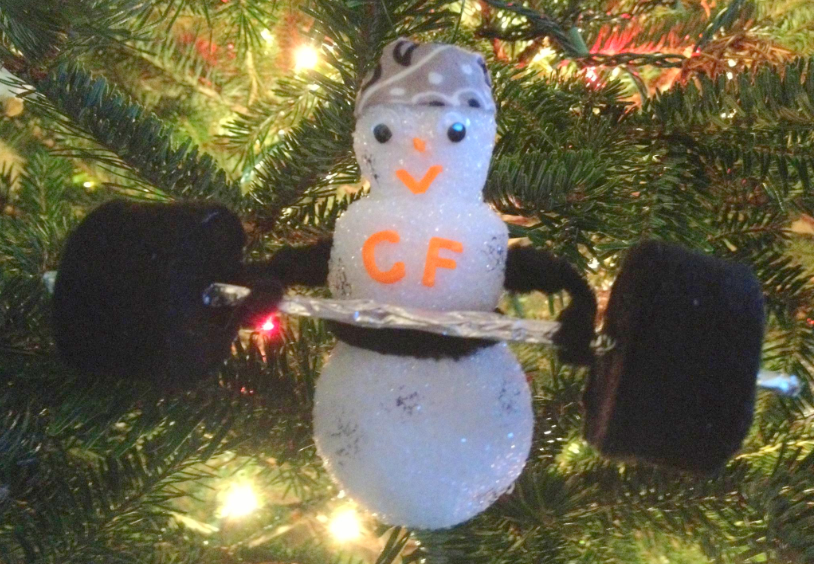 With December now upon us, and the Black Friday and Cyber Monday sales over for another year, many of us will now start working on ticking off our long Christmas Shopping lists!
As always, the festive season can be a fun and stressful time as we all try to find the perfect gifts for family, friends and work colleagues. For CrossFit fans, there is an abundance of great items and products available for us to choose from. So many that we'd thought we'd give you a hand in choosing them.
So here is a list of five great Christmas gifts for any functional fitness addict this year to snap up before December 25 or even on Boxing Day!:
What use is having all the top functional fitness gear if you don't have a great bag to put it all in? The King Kong Bag is a perfect buy for any CrossFit affiliate member. It's not too big, but still roomy enough to fit all your necessary gear into, from weightlifting shoes, running shoes, ropes, tape, foam rollers, water bottle, grips, gloves, towels, food and most other items we might need for training.
The bag has a stack of different sized pockets inside and out, and also comes with wet-proof compartments to keep moisture under control. Unlike some other cheaper bags on the market, this King Kong Bag is as durable as it gets with double stitched seams, heavy duty shoulder straps, strong zippers and a tough durable canvas.
This Christmas, you can pick up a King Kong Bag in a number of colours including black, grey and red, aswell as a special edition 'Camo' design.

2. "Becoming a Supple Leopard" book – $30 from Amazon
This is the perfect gift for any fitness enthusiast keen to find out more about their own body. Written by one of the most respected human movement specialists in the world, Kelly Starrett, "Becoming a Supple Leopard" contains 400 pages of athletic improvement that will help you resolve pain and prevent injury.
Based on his successful Mobility WOD website, Starrett turned the stretching and recovery information he's been sharing through videos into photographed step-by-steps of how to fix movement patterns, rehab injuries, and improve training.
This book will teach you how to eliminate common movement errors that cause injury and rob you of speed, power, endurance, and strength. Whether you are a professional athlete, a weekend warrior, or simply someone wanting to live healthy and free from restrictions, Becoming a Supple Leopard, will teach you how to maintain your body and harness your genetic potential.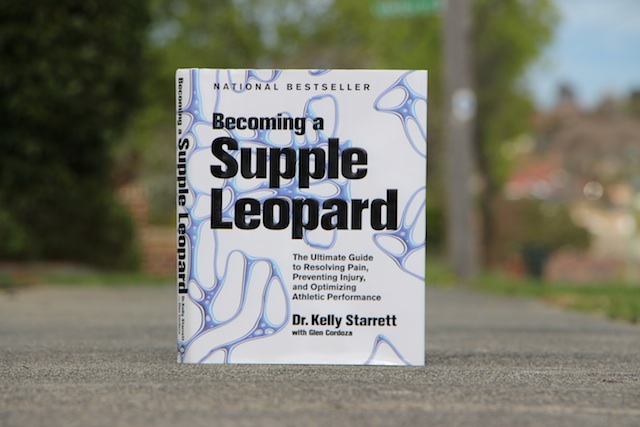 If you are looking for one of the fastest and smoothest jump ropes in the world, look no further than the RPM Speed Rope 2.0. The slick and light weighted rope has been endorsed by a number of CrossFit Games athletes and professional jump-ropers and will help you improve your double and triple unders remarkably.
Not only is the rope fast, but it is also pretty good on the eye. The RPM Speed Rope is available in a number of different colours, and for an extra $10, you can also personalize the rope by adding engravings on the handles.
Whether you are a CrossFit affiliate member, competitive jump-roper, or just a general fitness enthusiast, the RPM Speed Rope 2.0 is a prefect christmas gift that will not disappoint.

4. Reebok CrossFit Nano 3.0 – $120 from Reebok.com
Reebok has done a great job in producing one of the best shoes for functional fitness. The Nano 3.0 is the latest shoe released by Reebok, designed specifically for CrossFit workouts. Now into its 3rd generation, the latest pair of Nano's are better than ever with a better cut, feel, fit, and design.
If you're looking to surprise a functional fitness addict with a pair of shoes this Christmas, your best bet is to go with a pair of Reebok CrossFit Nano 3.0. They are arguably the best overall shoe for functional fitness training and probably the most commonly used pair by CrossFit Games athletes.

5. RumbleRoller – $45 for Compact-Size and $75 for Full-Size from RumbleRoller.com
Mobility plays a huge part in athletic performance and ability. Thankfully, nowadays there are a number of great self-massaging tools that can help us relieve muscle tension and improve flexibility. The RumbleRoller is one of them.
Unlike a standard foam roller, a RumbleRoller comes with a number of firm bumps, which knead the muscle rather than just rolling it. In a nutshell, they are a lot more effective in getting rid of trigger points by being able to stretch soft tissue in multiple directions.
RumbleRollers are easy and safe to use, and make a great Christmas gifts for anyone serious about mobility and fitness.