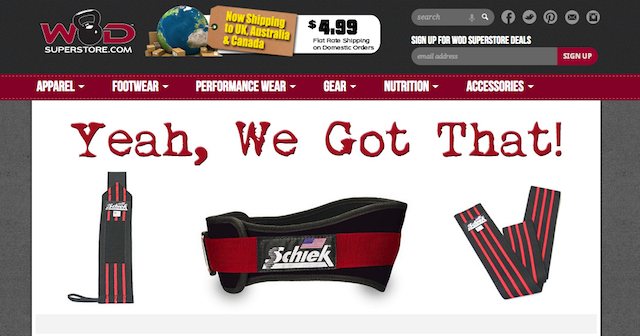 Last week we ran a WOD SuperStore Giveaway on our site, giving readers the chance to win one of 10 $20 Gift Vouchers to be used at the online CrossFit store.
In order to enter we asked readers to leave a comment on our page answering this simple question:
"What product would you buy from WOD SuperStore with a $20 Gift Voucher? And what would you like to see on the site that isn't there right now?"
We got a great response with some fantastic answers and over 150 comments on our page.
Today we are announcing the winners of the Giveaway! They are as follows:
WOD SuperStore Winners:
Aaron Osborne
Billsy
Kellieleeson
Steven J.
Alexa M.
Vanessa
If you haven't done so already, make sure you send your details to john@therxreview.com to ensure you get your $20 Gift Voucher.
Make sure you don't miss another Giveaway, News Wrap Video, Box Tour, Interview or Review. Drop your email address into the box below.