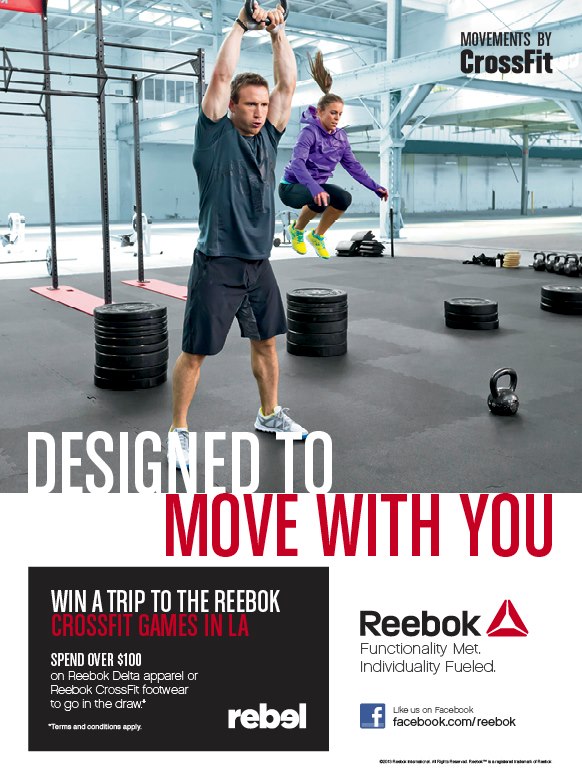 Good news for those CrossFitters in Australia that are looking to pick themselves up some Reebok CrossFit apparel and footwear.
Reebok have teamed up with Rebel sports store and are running a unique competition.
Anyone that spends over $100 on the Reebok Delta apparel or Reebok CrossFit footwear will go into the draw to win a trip with a friend to the 2013 Reebok CrossFit Games, in Los Angeles, California.
Although before you walk into any Rebel and purchase something, check with that store to ensure they are running the competition.
According to the terms and conditions: to win a trip to the Reebok CrossFit games in a LA, purchases must be made in Rebel stores and online between Tuesday 15/1/2013 at 8.30 am (AEST) and Sunday 31 March 2013 at 6pm (AEST).
To be eligible to enter the promotion, a customer must be a member of Rebel's loyalty program prior to purchasing any Reebok CrossFit Footwear or Reebok Delta clothing from participating Rebel stores across Australia before going into the draw.
Good luck and let us know if you are the lucky person.