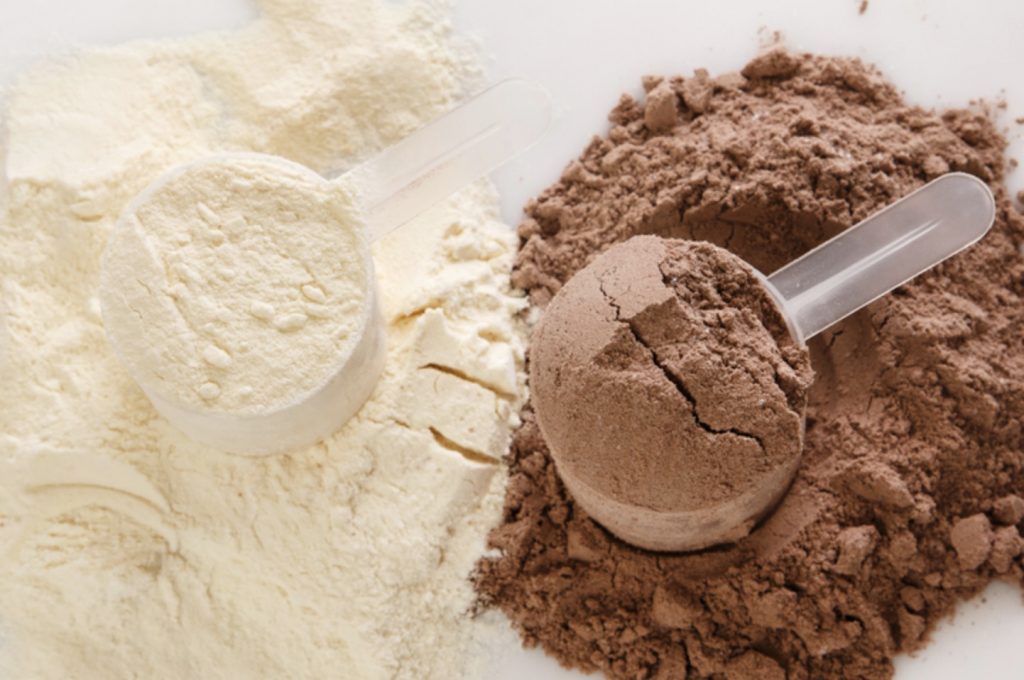 Given the high demand for natural proteins, Blessed Protein Powder, a protein made entirely of plants, has been launched by EHP Labs' sister company, Clear Vegan. It is a plant-based supplement based on a sprouted, raw, and activated pea protein isolate. 
Blessed Protein Powder by Clear Vegan is suitable for use at any time of day, including right after exercise or right before night. It is frequently believed that pea protein must be combined with another plant protein rich in methionine because legumes, like the golden peas used in this product, are deficient in this essential amino acid. Moreover, let's look at some benefits of Blessed Protein Powder.
About Blessed Protein Powder
Plant-Based Goodness – Each scoop of this all-natural, pure, and golden pea protein isolate has 4g of carbs and 23g of protein, including all nine necessary amino acids. Blessed Protein will keep you full longer without causing bloating, so you don't need to worry about your daily protein consumption.
Delicious Natural Flavors: Blessed Protein Powder is 100% naturally sweetened with stevia and state-of-the-art natural flavour technology, making the flavours smooth and enjoyable to consume even with water.
No Nasty Ingredients – Blessed is made with only raw, environmentally responsible ingredients and is vegan-friendly, gluten-free, soy-free, and dairy-free. Blessed's protein contains no artificial chemicals, sweeteners, grit, or digestive enzymes, but it has no ingredients.
Simple to Use: Combine one scoop with 240 ml (6 to 8 ounces) of chilled water or almond milk in a shaker container. It can definitely be taken at any time of the day, alone (with water) or with other foods such as soups, yoghurt, and juice.
High quality – Using the best ingredients, which are all produced in our GMP-compliant, cutting-edge plant in the USA. Each batch is tested in a facility to ensure quality.

 
The Ingredients of Blessed Protein
Bless this plant-based protein supplement for having no artificial ingredients! We'll take a brief look at a few other natural ingredients in addition to the essential component, sprouted pea protein isolate.
Each flavour also contains a tiny quantity of gum Arabic, inulin fibre, and sunflower oil creamer. These are included to enhance mouthfeel and texture. Gums, made of natural fibres, give drinks viscosity, while oils and creamers tend to make drinks taste better.
Psyllium seed powder has been added to supplement the naturally existing fibre in the pea protein and gums. The shells of psyllium seeds are an excellent source of soluble and insoluble fibre and can increase satiety.
Rock salt and natural flavours are also listed as components. Salt is a naturally occurring flavour enhancer, whereas the flavours are added for apparent purposes.
Blessed Protein Flavour Available
There are three flavours of Blessed Protein Powder offered: Salted Caramel, Vanilla Chai, and Choc Coconut. In terms of flavouring, Clear Vegan has checked all the appropriate boxes. Each has a delicious taste that is all-natural and not excessively sweet. The most widely consumed flavour of the three is Vanilla Chai, which some customers prefer to combine with coconut milk and fruits. 
Pros and Benefits of Blessed Protein
Blessed Protein is a pure pea protein with a straightforward but powerful recipe. Golden yellow pea protein concentrate, used in Blessed Protein, is 100% pure and excellent for digestion. This is ideal for people who frequently bloat or want to discover a natural plant protein for improved digestion and absorption. Each serving has 25 grams of protein, making it a great source of amino acids to support muscle recovery.
What is so unique about purified pea protein isolate? The best source of pea protein currently accessible is pea protein isolate. It is a naturally occurring, dairy-free vegan form of protein that is obtained through the use of fermentation and water filtration. It is typically rich in leucine, a crucial amino acid that starts synthesising muscle protein and is highly advised for muscle healing. Blessed Protein can also help with weight reduction because it has a low GI and few carbohydrates, which support your body's ability to regulate appetite, reduce cravings, and boost satiety. 
Blessed Protein gives you a complete source of clean protein to help you develop lean muscle, ensure digestibility, and maximise your post-workout recovery, whether you're trying to increase your daily protein needs or want to ensure your post-workout is ideal.
Plant or Animal Protein?
Numerous factors contribute to the shift toward plant-based diets among individuals. It goes beyond the conventional justifications of moral and spiritual convictions for many. These days, the environment and well-being are frequently taken into consideration. Although plant-based diets are undoubtedly popular, they go beyond mere fashion. However, being fashionable is also perfectly acceptable, right?
According to research, plant-based protein is a better choice for people who want to lower all-cause mortality, essentially the chance of passing away from any chronic degenerative disease. Even the World Health Organization (WHO) has spelled out in plain terms how cancer-causing or carcinogenic processed meats are. The WHO categorises non-processed red meats like beef and pork as probable carcinogenic. As scientists sift through an influx of data from populations around the globe, the impact of processed and red meats on our health is becoming more apparent. 
According to a 2016 research, consuming more animal than plant protein was weakly linked to higher mortality (especially from cardiovascular disease). The effects of smoking, drinking excessive amounts of alcohol, being overweight or obese, or not exercising were all worsened (not at all weak) by these factors.
That wraps up our quick look at meals with animal protein. What about the difference between plant and animal protein powders? After all, this is meant to be an article about plant-based proteins. Pea protein appears to do just about everything that whey protein can. It's just as effective at building muscle, but with less risk of bloating and stomach upset. It also has a lower calorie count, making it a better choice for any diet.
Takeaway
Blessed Protein is a plant-based powder using peas. It is vegan-friendly, gluten-free, soy-free, and dairy-free, ideal for people who frequently bloat or want to discover a natural plant protein for improved digestion and absorption. In addition, Blessed Protein gives clean protein to help maximise workout recovery. So whether you're a vegan or not and want to add more plant-based protein into your diet, or if you simply want to try something new, Blessed Protein Powder is an ideal option.