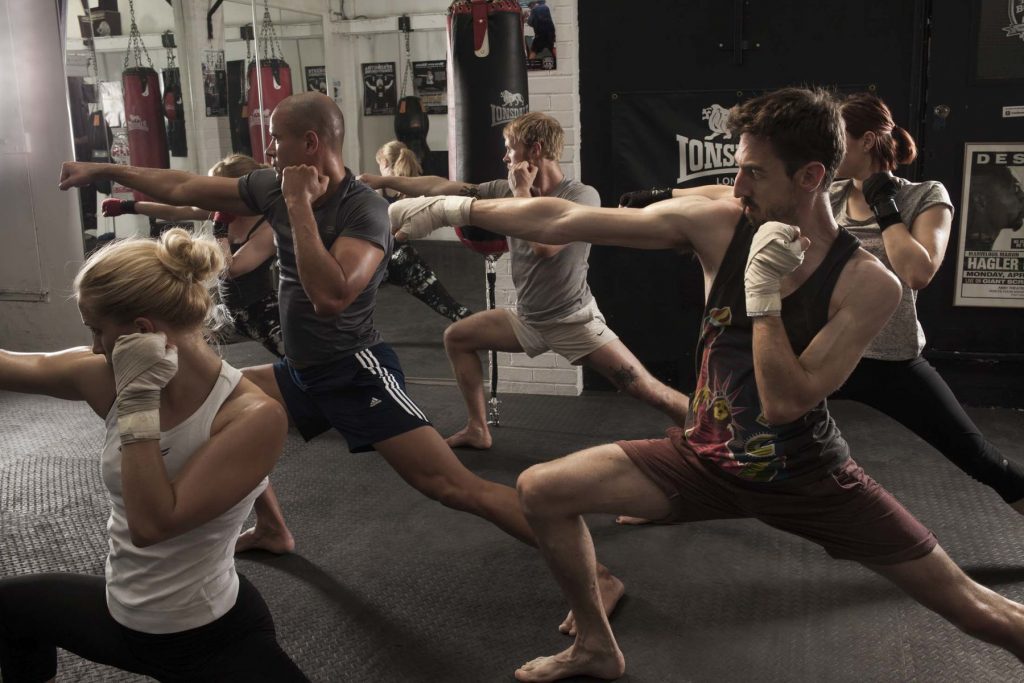 Boxing is one of the oldest and most popular sports with interest showing no signs of slowing down. The fight game can be traced back through the years with bouts used to settle rivalries or as major sporting events. Even today, thousands of bets are placed on professional boxing cards at the leading sports betting sites every weekend.
Watching the top names trade blows live on TV or from the safety of your seat at the venue, reading up on sports betting tips, and watching the match is all a thrilling experience and it may inspire you to give the noble art a go.
You don't have to be a professional fighter or even an aspiring amateur with a place at the next Olympic Games your ambition. More people than ever before are enjoying the benefits of boxing training and it's all done without ever getting hit. 
Read on as we detail some of the benefits of boxing training and what you need to get started today. After all, there's no time like the present.
Get fit, healthy and de-stress
Boxing is a great way to lose weight, stay healthy, get fit and even improve your mental health. The link between exercise and good mental health is well documented and that's why boxing gyms around the world are changing. They are updating their image, becoming more modern, attracting non-fighters and embracing the change. 
Gone are the days of the Rocky Balboa type boxing gyms that were shut off to the public as the gladiators inside sharpened their tools. There was a time the public was put off from ever entering a boxing gym, especially one where professional fighters train, but that is no longer the case. They have cleaned up their act and worked a little more on their customer service, becoming more welcoming. 
That's because there's now real money to be made by sharing their space with the public. There's a saying around the boxing gyms of today that those paying to keep fit help keep the lights on for the real fighters. In other words, they pay the bills. Visit most established boxing gyms and you'll be welcomed to come inside, soak up the atmosphere and use the equipment to improve your fitness.
Boxing is the original full-body workout. If done properly, the exercises involved work your legs, waist, shoulders, arms, neck and more. There's jumping rope, circuits, air bike, free weights, shadow boxing and hitting the heavy bag. In no time at all you'll see your stamina improve, the weight drops off and your body begins to firm up. This is all done without any contact from sparring or bouts. Work on your body shape while keeping the shape of your nose the way it should be.
Training hard, getting a sweat up and punching the heavy bag will do wonders for your physical strength but it'll also help improve your mental health. Suppose you've had a rough day at work or finally have a break from looking after the kids. You'll soon be rushing to the boxing gym to throw punches and beat up the bag or focus mitts. You'll leave the gym a happier and healthier person, ready to take on your other issues outside the gym.
What you need to get started
Your first task is to find a boxing gym near you. An internet search will usually assist you with this. It's then advisable to plan ahead and contact the gym by email or telephone. You can even do it the old fashioned way and visit the place in person. Chat to the staff, get a feel for the layout and discover the costs involved in training there.
Once you have the terms and conditions sorted, you can begin to plan your first session. Most boxing gyms have equipment available, but you may prefer to have your own stuff. You should purchase hand wraps or bandages. These are used to protect your hands and wrists when punching the bag. You'll also need boxing gloves. There are more options available than you may think, but 12oz gloves should offer enough protection while being light. A skipping rope could come in handy if you'd like to practice. Then it's just basic gym wear. 
Remember, boxing may look rough and mean, but the toughest part of joining a boxing gym is walking through the door on your first visit.