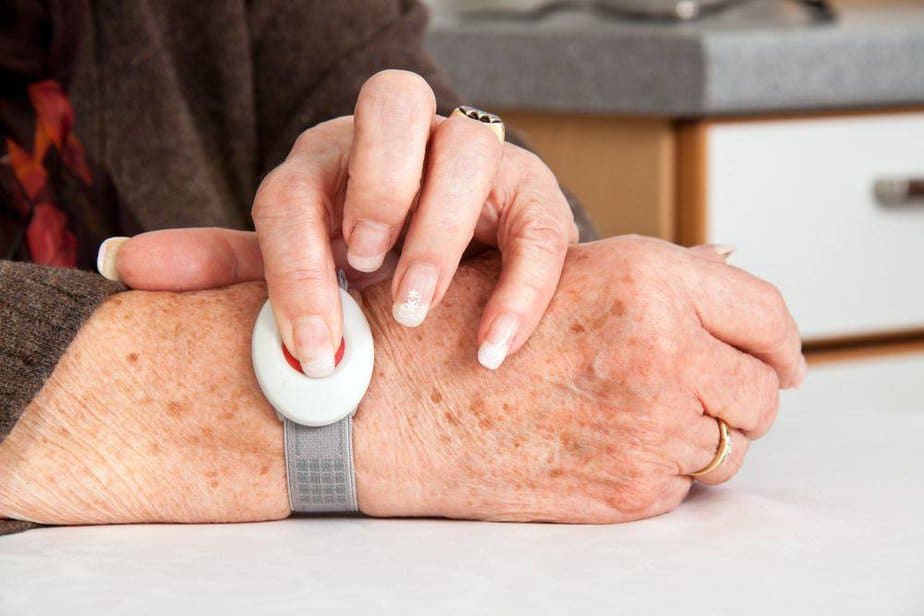 We deal with a lot of uncertainty every day. Unforeseen events and mishaps are always lurking around the corner. It is a wise move to be prepared in advance rather than wait for something untoward to occur.
Getting a medical alert device is a proactive step in this direction. They help gain real-time access to emergency help in case of an accident or fall.
In-built with a wide range of features, these systems come in handy at the time of need. Click here to get an idea of medical alarm and alert devices available.
However, it is often misconstrued that medical alert devices are for seniors only. Well, read on to bust this myth and learn more about who can use these gadgets.
Types of Medical Alert Systems
There are various kinds of medical alert systems depending on the person's requirement. However, recommendations of medical practitioners are sought in some instances.
These devices are broadly classified as follows.
In-home Medical Alert Systems

These are primitive medical alert systems. A base station is set up inside the house, with a microphone and a two-way speaker. The activation is done through a button worn by the person. This button can be around the neck or wrist for easy access.
Once activated, you can alert the service provider or emergency operators about the issue. However, this mechanism works only when you are within the range of the base station.
Mobile Medical Alert Systems

As the name suggests, these medical alert systems offer the benefit of portability. These systems are not confined to a base station.
Thus, this mobility makes it easier to track the movements of the concerned person.
Powered with cellular service, fall detection, and GPS tracking, these devices help keep an eye on your loved ones all day.
Fall Detection Systems

These are usually provided as an additional feature to the existing medical alert systems. Multiple sensors are bundled into a wearable device that are capable of sensing sudden movements, indicating a fall.
Fall detection systems are extremely helpful when a person falls unconscious or when the activation button is out of reach.
Who can use a medical alert device?
In recent times, medical alert devices have evolved to become simple. Easy usage and advanced features make them all the more helpful.
So, these gadgets can be beneficial for many categories of people, as elucidated below.
Senior citizens

They form a key target demographic for these devices. Aging may lead to numerous health issues, in addition to any existing ailments.
Whether genetic, due to a past life event, or any other reason,  seniors require constant care.
So, these devices will help keep a check on them all around the clock. You can stay updated in the case of any urgent attention needed.
Injury survivors

Be it by way of accidents or falls; injury can have devastating after-effects. So, equipping a medical alert system is imperative.
People who have been adversely affected by natural calamities can also use these devices. Monitoring them after extensive medical procedures is critical.
They might require assistance with pressing issues. But by activating this device, immediate help will be on the way.
People living alone

Irrespective of their age, people who live by themselves can also get one of these medical alert devices.
They may have existing diseases or developing disorders. Dealing with them may be uncharted territory.
Thus, with the help of these systems, they can easily contact medical services or 911 to tackle the issue in the right manner.
At-home patients

The major part of any post-surgery recovery process usually takes place at home. Bedridden people can be included here.
Besides, those undergoing therapies to overcome speech impediment issues also may not be able to easily communicate for any help they need.
For such people, these devices are a boon. A quick response from the other end can help them in grave times.
People with movement issues

Those facing mobility issues, whether by birth or due to an unfortunate event, may need medical aid in a flash.
The lack of movement may make them highly prone to falls and tumbles. Sudden collapses may also leave them helpless.
In such unpredictable situations, these medical alert devices, whether home-based or mobile, can be tremendously helpful.
Mental health outpatients

Shifting the focus from physical aspects, it is high time we consider mental health issues too.
There are multiple mental health disorders and syndromes which may leave one incapable of speaking.
Unable to articulate the exact issue, they may be left stranded. So, to avoid these situations, monitored or unmonitored medical alert devices can be used, with a notification being sent to an acquaintance if alerted.
People with sight issues

Those who suffer from visionary problems may find it difficult to even gauge the gravity of when an unforeseen event occurs. They will need enhanced assistance to be removed from that precarious situation. Recovering from it is a whole other process.
So, in such circumstances, medical alert devices can be worn as a pendant for easy access. The need to locate the device will not arise at all.
People with anatomical deformities

Being afflicted with rare diseases or uncommon deformities is a painful process. Daily living can be an ordeal.
In such cases, worrying about safety shouldn't be a concern. Full attention should be dedicated to the person's care and hygiene.
The feeling of security that medical alert devices bestow on these people is an essential factor to consider. It helps them deal with the ailments in the right way, with help just a few minutes away.
Physically-challenged people
This specifically concerns patients bound to wheelchairs. They might require continuous assistance with their medication or treatment.
Thus, medical alert systems can help them reach out to their family, friends, or emergency operators effectively. The lack of ease of access will not be a concern with the help of these portable devices.
Conclusion
An ounce of prevention is worth a pound of cure, and medical alert devices are a saving grace.
The ones mentioned above are some of them for whose overall welfare these devices can be used. It will help you easily track their movements and watch out for any emergencies.