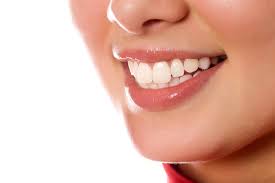 Keeping your children healthy is one of the many responsibilities that parents have. Taking them to their periodic check-ups with the pediatrician to prevent and treat diseases or possible health complications is routine. 
However, you must also take them to the dentist to teach them good oral hygiene habits and start taking care of their teeth from an early age. Ideally, their first visit would be at one year old, with a dentist specializing in young children. Specialists such as a dentist in Greely, CO, are trained to care for children when they are babies.
In addition to that, these specialists usually have a more friendly space where making children feel comfortable is a priority. On the first visit, the specialist will perform various routine tasks. Below are the seven that we consider most important.
Medical History
Before examining your child's teeth, the dentist will want to know about their general health. To do this, the receptionist at the clinic will ask you to fill out a questionnaire. You must include all the relevant information about their health because some problems may arise if your dentist does not know that the child has a particular disease or condition.
It is essential not to spare any information. If the child has a latex allergy, the dentist cannot use instruments that contain this material. If your child is currently taking or allergic to medications, communicate it to the dentist to avoid complications and drug interactions. Remember that clinical data is strictly confidential and protected by law. Collegiate dentists must also maintain professional secrecy.
First Approach
The dentist will try to make a good impression on the little patient to generate confidence in the child. When a child feels comfortable and is not scared, the dentist will be better able to carry out his work without significant interruptions.
As a way to put a child at ease, the dentist can ask about his age, favorite games, and foods to make him feel comfortable during the procedure. This especially helps if they have to see an emergency dentist.
General Review
In the office chair, the dentist will study the state of your child's teeth and mouth with the help of the small circular mirror with which we are all familiar. They will explore his entire mouth in detail. Not only his teeth, but also his lips, cheeks, palate, the floor of the mouth, and salivary glands to check that they are all in good condition.
Occlusal Examination
Once the dentist has done his general check-up, he will perform an occlusal examination to determine if the child suffers from bite problems and bruxism. Bruxism is a defective dental occlusion caused by a bad teeth alignment will cause bite problems, leading to pain in the jaw if it is not appropriately treated.
It is the habit of clenching and grinding the teeth, especially at night. Besides being unsightly, this condition causes continuous wear and tear on the teeth.
The Importance of Oral Care
It is best to instill the importance of maintaining good oral hygiene in children from an early age. The dentist must introduce the child to the techniques of proper brushing, flossing, and using mouthwash.
To encourage this, the dentist will use a false denture that simulates the child's mouth so that it is easier for him to observe the procedure and then replicate it at home. At this time, the dentist will also seek to reinforce parents' contribution importance to their children's health.
Diagnosis and Treatment 
After carrying out all these tests, the dentist will make a personalized diagnosis and propose the most appropriate treatments to solve the problems he has detected. Depending on the case, the dentist may need to refer the child to another specialist to continue the procedure.
To avoid overwhelming and scaring children, dentists often let them get out of their chairs and be distracted by office toys while talking to the parents.
Rewards
There is nothing better than rewarding the child's bravery with a prize for completing a dentist appointment. Many dentists have a small gift or treat in their office to reward their little patients and encourage him to return for another visit. This is actually one of the techniques that the general dentist in chattanooga have in their repertoire to get their little patients excited for their next visit.
We hope you now have an idea of ​​what your child's first visit to the dentist could be like! As you can see,  if you go to the right dentist, it can be an enjoyable experience for you both. Many dentists suggest seeing children every six months to build up confidence and make them more at ease when visiting the dental office.
It also enables dentists to monitor the child's teeth development and promptly treat any problems that might arise