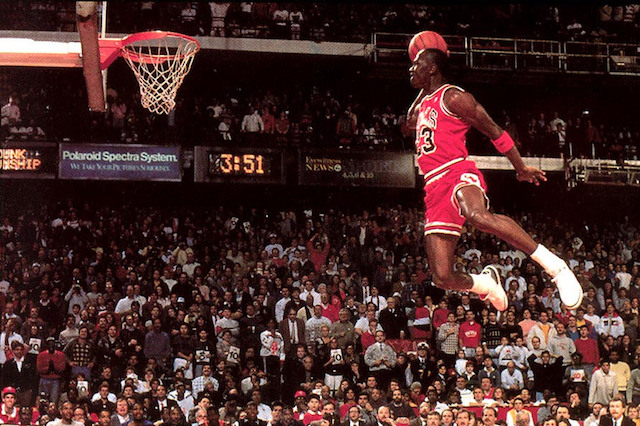 For many growing up Michael Jordan was a sporting icon. There was a period during the mid 90s that thousands of kids from around the world either had pair of Air Jordans or placed posters of the man himself on their bedroom walls.
Well now you can not only own a pair of his shoes but you could own his 56,000 square-foot private resident, as it is set for auction November 22.
"(M)y kids are grown now and I don't need a large house in Chicago," Jordan told the Wall Street Journal by email. "It was time for some warmer weather down at my new home in Florida."
After initially listing the home in February of this year for $29-million, Jordan dropped the priced to $21-million after it failed to sell.
The auctioneers describe the house as:
Set on 7.39 immaculately landscaped acres just north of Chicago, the longtime personal residence of Michael Jordan offers the ultimate in privacy and luxury. This secluded compound includes 56,000 square feet of living space, with 9 bedrooms, 15 full bathrooms and, as one might expect from this basketball legend, a regulation-size, NBA-quality basketball court — all surrounded by a living fence of 150 mature evergreens, creating an envelope of unparalleled privacy.
The house comes fully furnished and after being on the market for close to a year now it will be interesting to see if it sells.
You can take a full tour of his house in the video below.