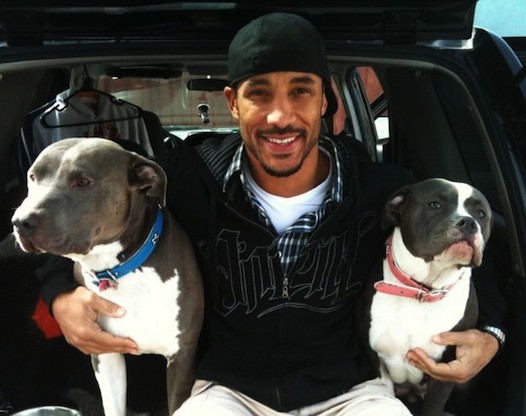 Every pet lover out there considered their pets as their family. Family gatherings and outings wouldn't be the same without them. Truth be told, planning your next trip with your pets, especially your dogs can be very stressful. 
The good news is there's no such thing as properly planned travel that won't solve such a problem. Having prepared an organized plan way ahead of time can make sure that your journey will be safe, comfortable, stress-free, and memorable for both you and your dog. 
Whether it will be a journey through land, air, or sea, it pays to be prepared with all the necessities for your travel. We have gladly prepared a checklist for you. Be sure to tick off everything from the list. Remember, no dog should be left behind.
Research and Study on Airline and Country Policies
Whether you will be boarding on a domestic or an international flight, always research and study the airline's policy. Policies regarding pet travel differ on the airlines and airports. There are specific rules and regulations that you must meet. Having prepared for all requirements will make your boarding way easier. Plus it will give your best dog buddy all the comfort that he needs on and before the flight. 
Currently, many airlines now allow dogs and cats to be hand-carried with you in the cabin if it will qualify on a certain size limit. However, there are still plenty of airlines that won't allow animals at all. If ever you cannot bring your dog in the cabin with you, just make sure that he has enough food, plenty of water in his kennel, and his favorite toy to keep him occupied throughout the whole flight. A few days before your trip, check back on the policies to make sure that there wasn't any change to the rules.
It's not always that the policies of the airlines are the same as those at the airport. There are other additional requirements that you need to take care of. Bring an updated record of your dog's vaccination. 
Aside from these, you need to consider that each country's policies on admitting animals differ from one another. Inquire from your veterinarian about the specific travel requirements of the country that you will be visiting. Some countries would require a quarantine so be ready to adjust your travel itinerary and also ready your wallet and bank account for additional expenses.
Bring a Pet Carrier
It is highly recommended by the Humane Society that pets should be secured in carriers while riding a car or any moving vehicles. To provide a high level of assurance that your dog will not go around the car while you are busy focusing on the highway, make sure to restrain the carrier by securing a seatbelt throughout the ride. 
There are many other things that you need to consider whenever you plan your next road trip with your best dog buddy. It is best to place your dog in the backseat. Make sure that the carrier that you will use is large enough for your dog to have a leg space to turn around, stand up, and lie down. Provide him with enough food, water, and toys to keep him occupied. Also, make sure to have stopovers every two hours to let him pee and take a breath of fresh air.
Remember to not leave your dog alone inside the car whether it is during cold or warm weather. This will not only prevent your dog from any health damages but also prevent others from breaking the window of your car assuming that you have left it unattended. All of these are for the safety of you and your dog. No worries, you can enjoy each other's company when you arrive at your destination. 
Pack a Pet Travel Kit
Just as you are packing for your things, do not forget your dog's essentials as well. Take this as the ultimate packing list to make sure that your dog has enough OOTDs that he could bring. 
Basics or the essentials would be your priority. Food, water, and even poop bags go together. One of the convenient ways would be opting for pet food packaging bag suppliers for your dog's food needs throughout the whole travel duration. These are vital because they are very functional, convenient, and can make your travel with your dog much fun and hassle-free.
Now, add in all the comfort items like towels, toys, and grooming supplies. Do not forget the security items like a leash, carrier, and even first aid kits in case of emergency. You can find some of these items easily online on sites like Neewa.
Also, do not forget the important documents in your travel kit. Things like medical or vaccine record especially when it comes to flights to other countries or states.
Conclusion
Having prepared everything before the get-go, do not also forget to pack your things and essentials. You don't want to leave behind your necessities for the whole trip. Make sure all are set and done for you and your best travel buddy. 
Well, we all know that dogs are part of our family and that we spoil them with things more than we spend for ourselves. They treat us as their kin and family too. So, never make them feel left out.
The main thing that you should always put in mind is to bring along the comforts of your home. This will maintain a level of familiarity for your dogs. But of course, take this opportunity to fully enjoy your vacation with your best buddy. 
You might never know that this might be the start of you and your dog's adventure into ticking off a bucket list of adventures.