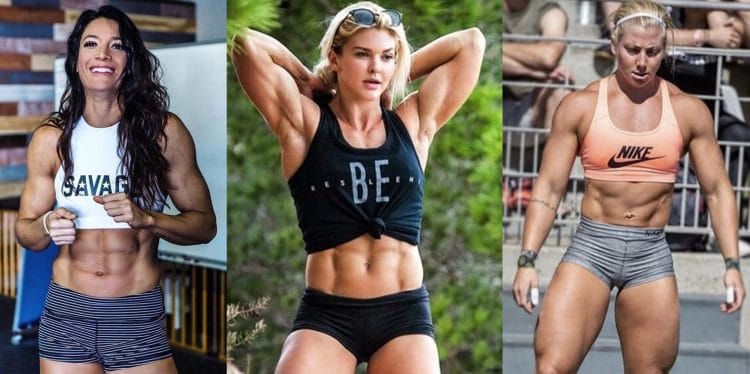 Female bodybuilding has come a long way since women first began to take part in the sport in the 1970s. Over the past four decades, names such as Kellie Everts, Nicole Bass, Lisa Marie Varon, and Chyna have become synonymous with bodybuilding excellence. While obtaining and maintaining a winning physique undoubtedly requires countless hours of hard work, careful supplementation can boost an athlete's workout efforts considerably. Of all the useful supplements available, there are a few that can be particularly beneficial to female bodybuilders.
Creatine helps build lean muscle
Creatine continues to be one of the most commonly-used sport supplements among both professional and amateur bodybuilders. While the primary purpose of the amino-acid-like compound is to help sustain high energy levels, it can also help boost mental clarity. Which is a big benefit to competing athletes. Additionally, creatine also increases insulin-like growth-factor 1 (IGF-1) levels, which can result in an increase in lean muscle mass. It can also boost the amount of water in the muscles, which can rapidly increase muscle size. Although creatine does occur naturally in muscle tissue, a quality supplement can go a long way to help a bodybuilder maintain a spectacular physique. When considering a creatine supplement, always opt for products that are free of fillers, as pure creatine will undoubtedly be a healthier juice.
L-arginine and is a potent vasodilator
L-arginine is one of a large number of very important amino acids in the body. It plays a role in protein synthesis, which, in turn, helps to repair tissue and build the lean muscle bodybuilders are known for. In addition to this, L-arginine also acts as a potent vasodilator that promotes healthy blood flow. Selective androgen receptor modulators (SARMs) also pose a range of perceived benefits that improve tissue growth and blood cell formation. Similarly to L-arginine, SARMs also promote good circulation. Although they sports various benefits, they were primarily developed to maximize the benefits of testosterone while negating its shortcomings.
BCAAs have many benefits
Branched chain amino acids (BCAAs) are among the most effective sport supplements a female bodybuilder can use. BCAAs comprise of three essential amino acids (isoleucine, valine and leucine) BCAAs are ideal for female athletes who want to boost their metabolism, enjoy a decreased appetite, and improve their overall muscle building potential. BCAAs are very easily converted into glucose, which can provide a much-needed energy surge during long or strenuous workouts. While all three the amino acids play a vital role, Leucine is undoubtedly the star of the show. It actively promotes protein synthesis, which, in turn, boosts muscle growth. BCAAs can be used both before and after workouts. And depending on your serving size, they can be taken up to three times a day.
Bodybuilding requires extreme physical workouts, as well as heaps of determination and dedication. A range of safe and effective sports supplements can help a bodybuilder boost her efforts even more.