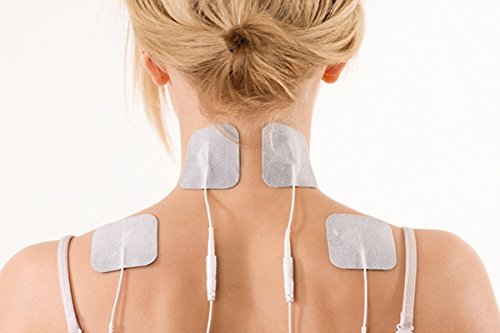 Part of being an athlete who trainings regularly, is occasionally dealing with pain issues that appear from time to time.
While the human body is very resilient, it is not invincible, and injuries and muscular pain will occur at times. The best way to ensure you have a speedy recovery and return to training is to get on top of these issues as early as possible. One effective way to overcome body issues is through the use of pain relief devices. Here is a list of some of the better ones athletes should consider using:
1. Tens Machine
TENS stands for transcutaneous electrical nerve stimulation. Essentially a Tens machine passes electricity across the skin to stimulate the nerves and relieve pain. Small electrodes are put on the skin, and the electrodes are connected to the TENS machine. The machine then sends pulses of gentle electric current to the electrodes which stimulates the nerves near the pain.
CrossFit and functional fitness athletes have had great success using TENS machines and they are a great tool to use for anyone keen on getting on top of body pain issues ASAP.
2. Theracane
The Theracane is a self massage device designed to help you get to those out-of-reach places in your back and work right into those tough trigger points.
Essentially, the Thera Cane allows you to become your own massage therapist. It's designed with different pressure points, which allows you to switch between working methods to get into those hard to reach places. In terms of self massage tools, the Theracane sits high on the list of the most loved and most effective.
3. Massage Gun
There are a number of massage guns on the market now to choose from. All of them do a similar thing, using a battery to fire light pulses into your body. These hand held massage guns are great for personal use and allow you to work on some tight muscle tissue without having to exert too much energy.
While some of these massage guns can be quite expensive, there are now heaps fo cheaper alternatives on the market so you won't have to spend too much money if you're still just experimenting with them.
4. Armaid
The Armaid is one of the best devices for any athlete struggling with nerve issues on their arm or hand. The Armaid is pretty much a lever that lets you effectively apply the trigger point therapy technique. It can help you prevent and recover from maladies such as Tennis Elbow, Golfers Elbow, Tendinitis, and De Quervain's syndrome.