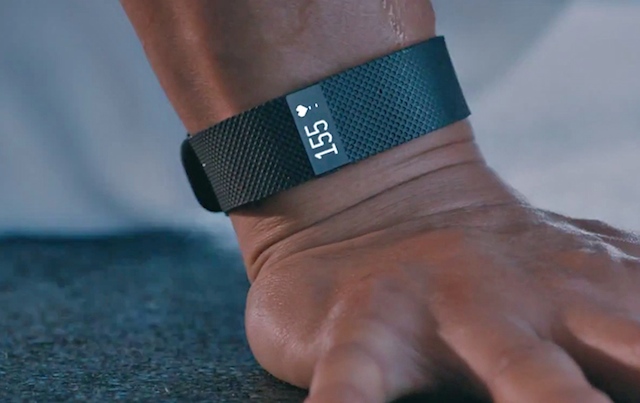 Fitness trackers are some of the most helpful innovations of our time, especially for our health. How these devices track data regarding our physical activity, including our heart rate, the amount of calories we burn, etc., provides a lot of insight into our overall physical status.
Fitness trackers are also known for helping users establish smart goals, especially those who consistently use them. With a tracker, one gets to know exactly what to root for, what changes to make in an activity, and what else to pay attention to concerning one's health.
In this article, we detail some of the top fitness trackers you might want to consider as part of your essential personal devices.
Top Fitness Trackers for Managing Health and Wellness
Whether you choose a tracker to be worn on the wrist, like rings, clip-on, or watches and bracelets, these trackers offer the same function and help you establish your health goals. Some even use them to manage anxiety and stress.
Check out these top choices for fitness trackers.
1. Fitbit Charge 5
The Fitbit Charge 5 is one of the reliable choices out there and one of the most updated, too. It's also a popular result when you browse wellness gadgets. Without being too expensive, it presents features such as an ECG heart rate monitor and comes with a consistent color touch screen – a feature not available in previous versions.
The tracker's Daily Readiness Score also helps a user determine whether one is ready for a bigger workout, given the metrics it culls from heart rate variability, fitness fatigue, and the recent amount of sleep one has had. That said, Fitbit Charge 5 is a good buy. And it doesn't hurt that it comes with a sleek design, too! Just note that it does not come with Spotify compatibility.
2. Apple Watch Series 7
Another tracker that made it to our list is the Apple Watch Series 7. It has a colorful standout display with an OLED Retina display that's always on. Which helps people use the tracker even when outside at nighttime.
The tracker comes with a blood oxygen sensor, a gyroscope that helps detect any fall injury, an altimeter that comes in handy for reading real-time elevation, GNSS and GPS, as well as a compass needed for navigation that's wrist-based. The watch also catches irregular heart rhythm (whether low or high heart rates) and loud sounds that can be damaging to the ears and even have a built-in option that automates calls for help in the event of an unexpected injury.
These fantastic features help secure a top spot for the tracker, considering that it is also simple to set up.
3. Garmin Vivoactive 4
Consider this tracker, too, for your fitness tracker needs. Especially if you need constant insights regarding your stress levels, your sleep, and your breathing. What's great with Vivoactive 4 is that it also comes with motivating training plans. Which are helpful for establishing fitness goals.
Despite being expensive, it offers excellent value for money because it comes with top-of-the-line features such as respiration tracking, pulse oximeter readings, and even yoga and Pilates metrics.
4. Coros Apex
Lastly, consider Coros Apex, a sports watch mostly used by outdoor athletes. Because it is mostly used by sports enthusiasts, it comes with advanced fitness metrics like threshold pace and lactate threshold.
Your pace, time, stride, training effect, elevation, distance, heart rate, and heart rate zone are all tracked by the Coros Apex – done through beautiful graphs as well as offers of analysis regarding the information available. The watch also comes with the usual sensors like gyroscopes, accelerometers, and altimeters.
For those into open water activities, the Coros Apex is a good companion, too. It can last even 328 feet deep, though it is not suitable for sports like scuba diving. You can also set your training level depending on your preference – hard, moderate, or light. This setting helps provide insight regarding your exercise goals as well as your daily calorie intake.
Conclusion
Remember, whether you use fitness trackers in the form of wearable devices, tracking apps on the phone, or you opt for pedometers, the goal is to have a clear vision and consistent use. Many people who use trackers set a goal of 10,000 steps per day. Though it is still advisable to consult your trusted health professional first.
You should be accountable for your numbers, but don't forget to have fun. Also, if you feel that you can benefit from having family and friends use a tracker with you, go for it. In fact, having strong social support helps motivate and even creates healthy competition.
A word of warning: Try not to be too fixated on all the numbers in a negative light. Remember, the information is supposed to help you, not discourage you or make you frustrated. Good luck – here's to having a healthy lifestyle!