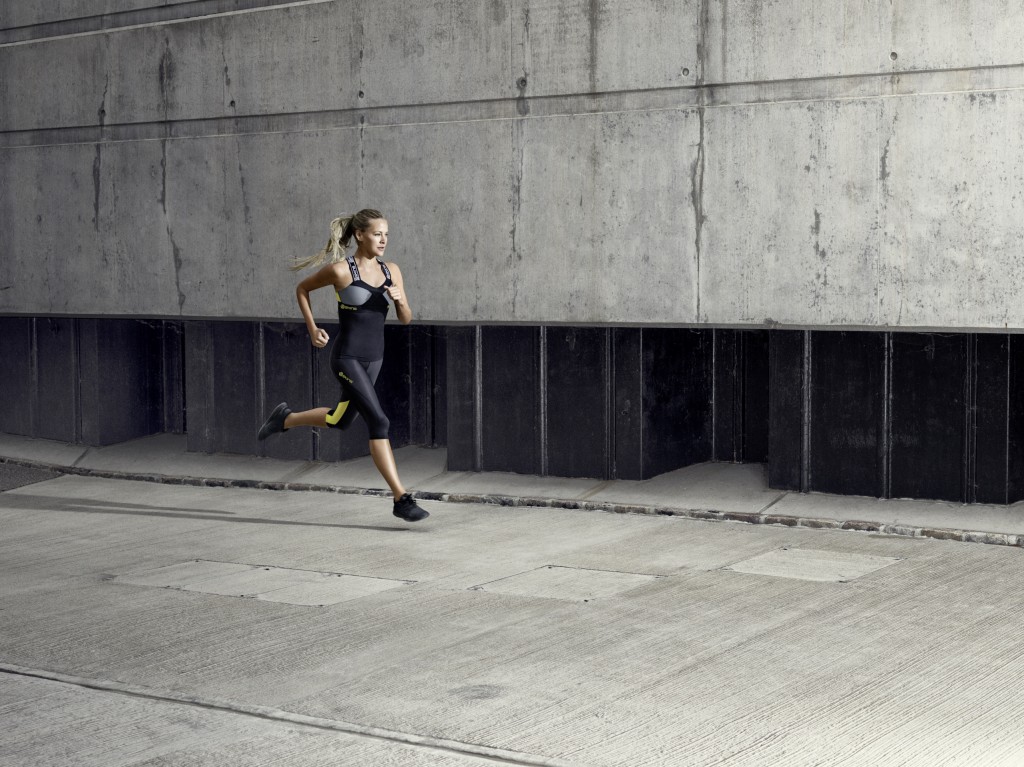 Leading compression wear brand SKINS has unveiled its latest range of items, with the DNAmic range hitting shelves across the world in February, 2016.
Over the past few years SKINS has worked extensively on improving and upgrading its popular A200 range, which originally launched back in 2011. Now, in 2016, they are re-launching the A200 line as SKINS' DNAmic!
The new SKINS DNAmic range features the company's revolutionary Dynamic Gradient Compression – previously only used in the premium A400 series ranges. It's the first time SKINS second-tier range comes with the new revolutionary compression while still providing an alternative entry point into compression wear for active men, women and youth.
For those who aren't familiar with the Dynamic Gradient Compression, it is designed to increase oxygen delivery to active muscles while in motion, and reduce lactic-acid build-up for more power and less recovery time. So basically, it allows you to train harder while at your CrossFit gym, and recover faster while at home.
Another leading feature of the DNAmic range is the fabric, which consists of a warp knit and spandex mix. The warp knit fabrics – which have no natural stretch – consist of fine quality yarns to give superior performance, while the spandex aspect gives elasticity and controlled compression.
The SKINS DNAmic range also features 4-needle flat lock stitching for durability and their sizing is also based on BMI (Body Mass Index) to ensure a super snug and efficient fit.
One of the major noticeable improvements of the DNAmic range, however, is the appearance and design of the compression gear.
Historically SKINS have owned black and yellow in the field of compression and they have maintained this brand heritage whie also branching out with some vivid and impressive designs in the DNAmic range.
"Since it's launch, the A200 range has enjoyed popularity as a consistent general training range. But technical advancements meant it was time to raise the bar and this, in turn, gave us an opportunity for a total revamp of the look as well," SKINS' Design Director, Nic Tierney said.
"In sport, as in life, there's an ongoing obsession with the visual and being seen – take a close look at your Instagram feed if you need proof of this. This was our inspiration for DNAmic – to create garments that are worn to be seen. We're delighted with the new range both in terms of its technical proficiency and it's unmissable style."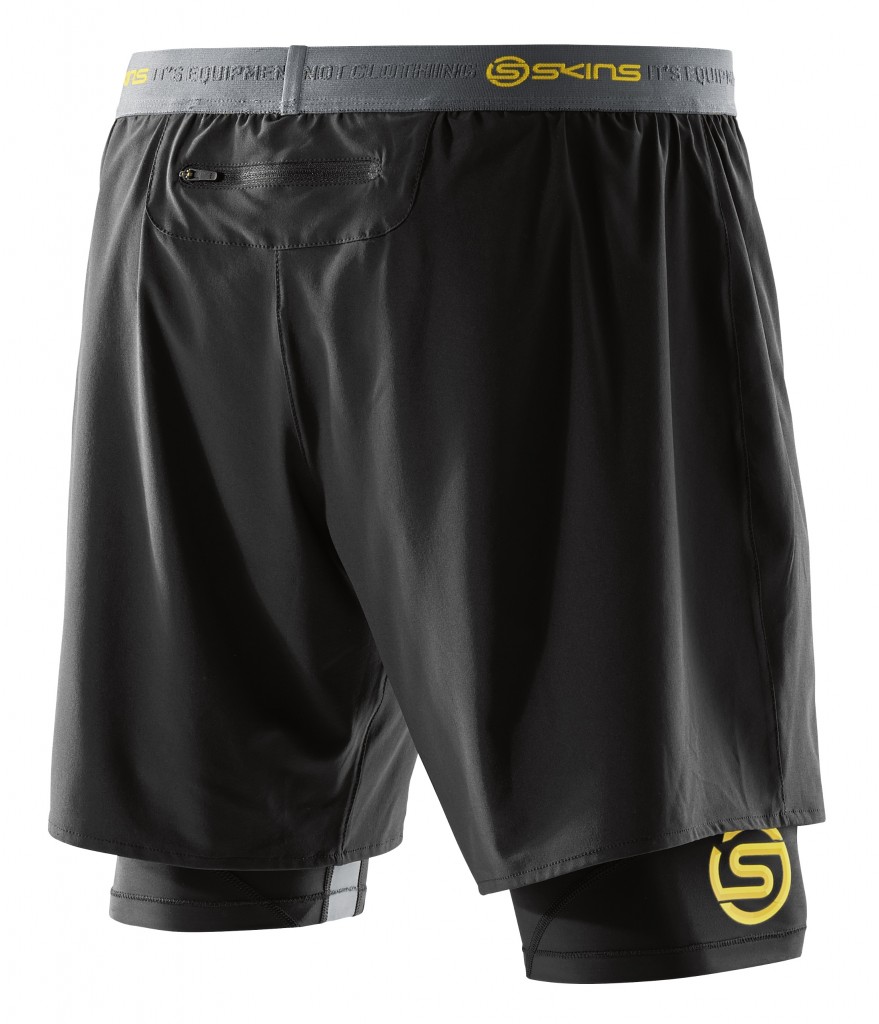 Here is a closer look at some of the main new features of the new SKINS DNAmic range:
Compression: The main feature of any SKINS garment, of course, is the compression element. The DNAmic range is equipped with the revolutionary Dynamic Gradient Compression, which is designed to increase oxygen delivery to muscles, reduce lactic acid and improve recovery times.
Muscle Focus: Uniquely wrapping and supporting your key muscle groups to reduce movement and focus direction for less vibration in your muscles, less soft tissue damage and less soreness after exercise.
Moisture Management: Keeping you dry through advanced wicking is inherent in all SKINS fabrics, especially in the DNAmic range. Moisture is drawn away from your skin, so you stay dry and comfortable.
Sizing: SKINS unique sizing system is based on the brand's unique Body Mass Index (BMI)/anthropometrical algorithm, because you only get the full benefits of gradient compression if your SKINS fits you properly.
50+ UV Protection: The SKINS DNAmic fabrics have a UV protection of 50+, which means you can get out and train harder without worrying about the sun related risks. You can rest in the sun after a workout and not get burnt!
Look/Design: The SKINS DNAmic range overhaul is made complete by a colour update and the introduction of highly individual, futuristic prints for each of the men's and women's lines that are nothing short of eye catching.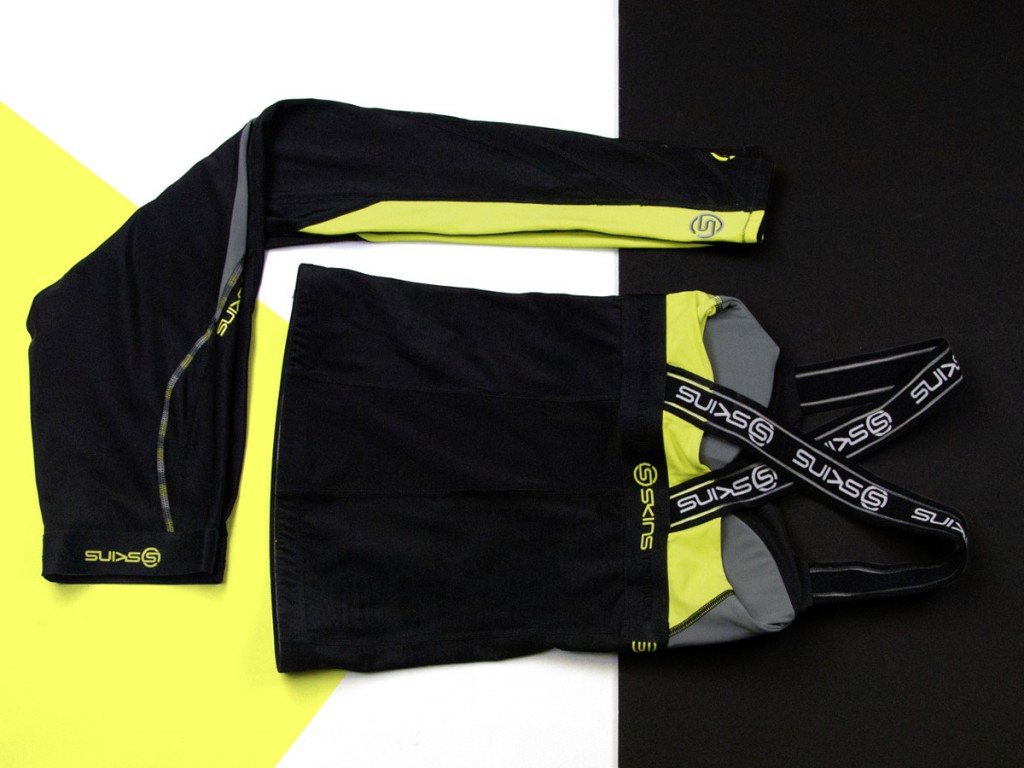 The Rx Review is now reviewing the SKINS DNAmic range so be sure to check back later in the year for the full review on the compression garments.
In the meantime, to find out more about SKINS latest range head to their website, or try them out for yourself by purchasing a pair.
You can also follow SKINS on Facebook, Instagram and Twitter by clicking on the links.