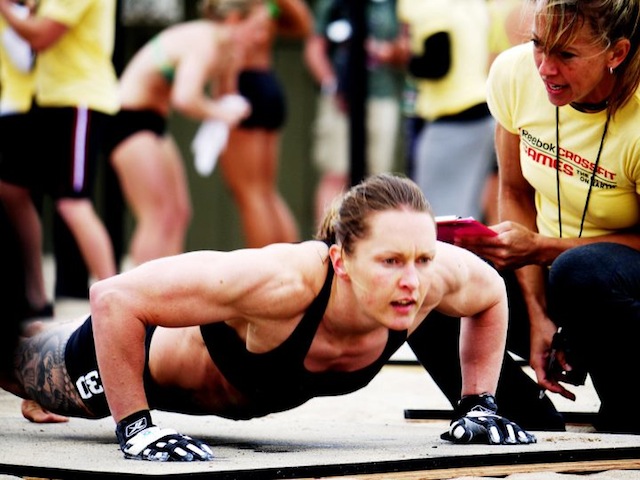 It appears 2013 CrossFit Games champion Sam Briggs is changing regions in 2015. When the CrossFit Open gets underway on February 26, Briggs is set to compete in the South East Region after registering for the region when signing up for this year's season.
When you search for 'Samantha Briggs' on the CrossFit Games website, you can see her region is set to South East, meaning she will be competing in the new Atlantic Regional if she qualifies for the second stage of the season.
It will be the first the 32 year old hasn't competed in the Europe region during the Open and the first time she will try to qualify for the Games through an American division. Briggs famously missed out on qualifying for the Games in 2014 after finishing fourth in a highy competitive Europe Regional, which saw the return of two-time Games champion Annie Thorisdottir following a back injury. The result meant Briggs was unable to defend her crown at the CrossFit Games that year which was eventually won by Canadian Camille Leblanc-Bazinet.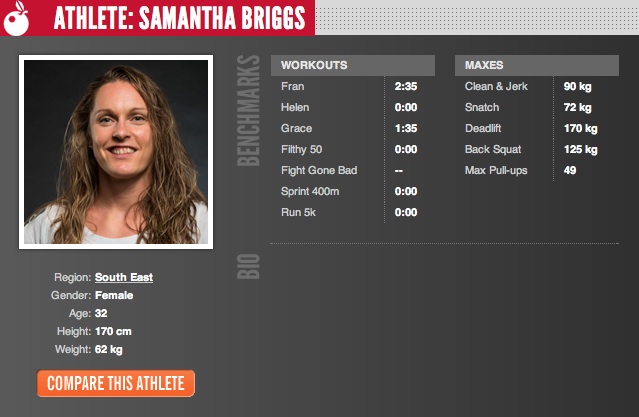 Some would argue Briggs' chances of qualifying for the Games through the new Atlantic Regional would actually be harder with a number of former top 10 Games athletes in the zone. Last year, Lauren Brookes, Emily Bridgers and Cassidy Lance all finished inside the top 10 at the CrossFit Games, while Talayna Fortunato (3rd in 2012 & 5th in 2014), Anna Tunnicliffe (9th in 2013) and Christy Adkins (7th in 2013) are also in the region.
Under the new changes announced by Dave Castro at the 2014 CrossFit Invitational, only five athletes in the Atlantic Region will qualify for the Games meaning at least two of the names mentioned above will miss out on a spot at the StubHub Center later this year.
The Europe region on the other hand will likely be a little easier to qualify through with Briggs' absence, although there are plenty of quality athletes in the region including Thorisdottir, Katrin Davidsdottir, Caroline Fryklund and Bjork Odinsdottir.
Of course, Sam Briggs isn't the only former Games champion to change regions in 2015. Reigning 'Fittest Woman on Earth' Camille Leblanc-Bazinet is also making the switch this year moving from Canada East to the Sout West region.