This week we take a moment to review the popular fitness gadget: The Fitbit Charge.
Item: The Fitbit Charge
Price: $149 – $169
Manufacturer: Fitbit
Purchase: www.Fitbit.com
Functional fitness athletes are all about fitting more movement and physical activity into their lives, so it shouldn't come as too much of a surprise that a gadget name the 'Fitbit' caught my attention.
For those who aren't aware, the Fitbit is marketed as an "activity tracker" which tells you how much movement you are getting out of your day. It is also complimented by some pretty savvy app and online functions designed to help you facilitate a healthy lifestyle.
The Fitbit Charge requires minimal charging (a couple of hours every week or so) and is designed to be worn all day and night.
I used the popular gadget on a daily basis for the past few months to put it to the test and see what I really think of it. Here are my good and bad points, and weather or not I think you should by the Fitbit Charge: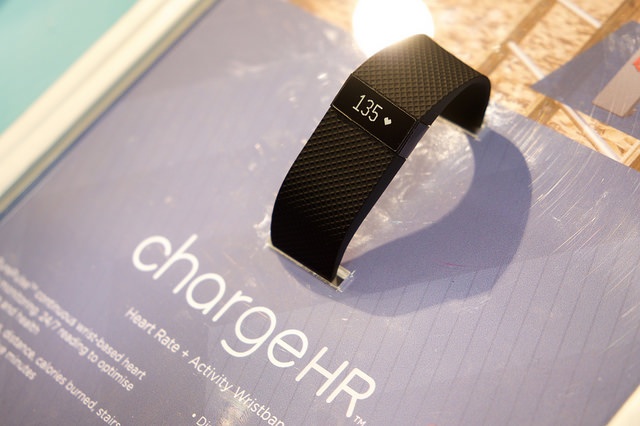 The Good
The Fit: The Fitbit Charge literally fits into your life. It is streamline enough to wear all day and night without noticing. It's designed to be worn loosely on the wrist. Its rubber wrist-band is also comfortable enough even when sweating through a dirty WOD. It also usefully tells time so it is designed to replace your regular wrist-watch, which is either a 'pro' or a 'con' depending on how attached you are to your current watch!
Earlier versions of the Fitbit were criticised for prompting an allergic reaction in users, I did not have this problem during the time I wore it. There is still a pretty hefty warning inside the information booklet so be sure to use caution if you have sensitive skin. The material is pretty durable and is water-resistant, though you cannot swim or submerge it fully in water so be weary of doing any water workouts while wearing it.
The Stats: The wireless technology housed within the Fitbit means that it syncs all your stats – steps taken, calories burned, stairs climbed, and distance travelled (oh and it even tracks quality the of your sleep!) Being an activity tracker, it also helpfully cites you "active minutes" which is useful if you struggle with office-desk guilt. Making up more active minutes daily provides a good incentive to take the stairs and get off the bus a few stops earlier.
All of these stats are wirelessly connected to a free phone app which is available through iPhone or Android systems. The Fitbit also comes with a dongle which connects to your computer and allows you to view your stats online. The app and online service also enables you to log food intake and make an eating plan to complement the amount of calories you are burning daily.
The Bad
The Stats: While having your stats easily accessible, in terms of usability in a CrossFit training program, calorie burn does not necessarily assist improvement in movement patterns and technical skill. Consequently, the stats are not necessarily accurate when put to the test of a typical functional fitness session. For example consider this session from last week: strength and gymnastics skill work – EMOM back squats and Handstand hold and walks – followed by five rounds of a wallball, HPC and DU triplet. The Fitbit told me I had walked 2200 steps which didn't really tell me much about the workout considering I would have taken about 30 steps total walking to my bar etc.
The most useful component of the FitBit for my functonal fitness workouts was the stopwatch which is accessed by double-clicking the side-button. This is the only feature of the Fitbit that I actively used during my training sessions inside my CrossFit gym.
Wireless: Because the Fitbit connects to the app on your mobile device it works as a caller ID. One of the best things about walking into the box for me is the disconnection from my phone. Having calls interrupt my workout is not ideal, though if you have family or work commitments which require immediate attention then perhaps this would be a good feature for you.
A bit bulky: The Fitbit Charge was a little bulky at times, especially when not dressed in my gym clothes. Though it is conformable to wear, it still looks a little futuristic which can clash with office attire. The Fitbit Flex is much narrower and less garish looking. And it's probably more suitable for those trying to remain incognito. I also was using the large size which I would recommend as the small is basically designed for kids.
Cost: At $169 a pop (in Australia), the Fitbit is no cheap-thrill. If you are looking for motivation to move more then perhaps this is a cost you would consider. If you're looking for something to assist in your progression in CrossFit, I'm not sure that this is justifiable cost.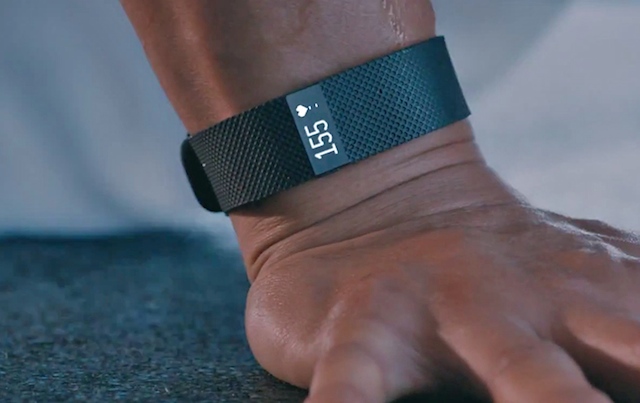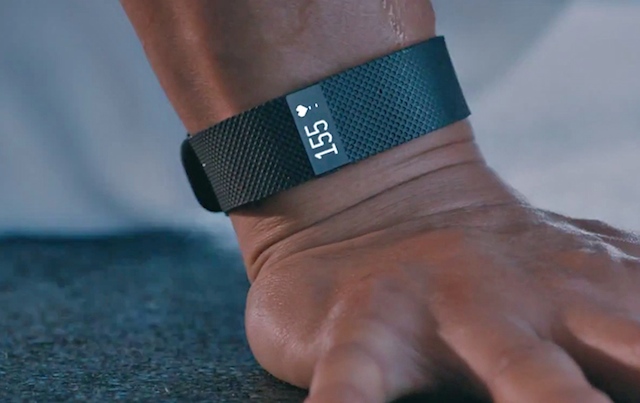 Conclusion
For me, functional fitness is about skill, technique and intensity. The need to count calories eaten and burned is one I've long left behind. The other features of the Fitbit didn't really assist me on my fitness journey, so to speak. I mean, it was great to know that I hit 15000 steps most days. But this information didn't really change my habits.
I'm not a massive stats driven person. So knowing the distance I've walked to get to the bus stop is not that crucial. In saying that, if you want to know more about your daily activity than the Fitbit may be for you. Having something attached to you constantly can be a great motivator for getting on your feet and moving more.