Here's one for CrossFitters who love their compression gear.
Clothing company Pure Limits has just added a new line of sports compression apparel to its range of extreme fitness threads.
In the past few years we have seen an explosion of compression apparel on the fitness market, with a number of brands catering for all kinds of athletes.
But the good news about Pure Limits is that they target CrossFitters. As a result, this latest range of compression gear caters for all kinds of movements and exercises that are synonymous with the sport.
Whether it is lifting heavy, completing in an obstacle race or escaping from a submission attempt, their new line has been designed and tested in sports as varied as weightlifting, running, wrestling, fighting, cycling, diving and even hiking.
Their new range was launched globally just last week and is made from 81/19 Polyester/Spandex. Just like the other well respected brands on the market, this combination provides a good amount targeted compression for all kinds athletes, while minimizing restriction.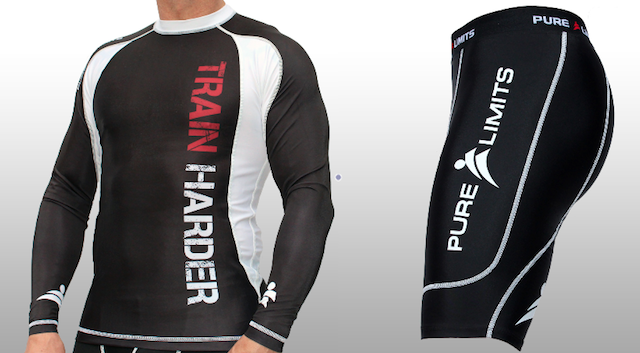 Knowing the demands of athletes these days, Pure Limits' short and long tights are specifically made from a thickened fabric with built in mesh panels that also provide breathability. In contrast, their tops use a lighter fabric with dye sublimation printed designs that never fade or come off.
In addition, the new range of Pure Range Compression gear features:
4 layer flat lock stitching

UPF 50+ sun protection

Anti-bacterial and moisture wicking fabrics

12 month warranty
So what are the benefits in wearing compression gear?
Increased Blood Circulation
Compression wear has been scientifically shown to increase blood circulation. Enhanced blood flow means quicker delivery of nutrients including oxygen to the muscles and faster removal of waste products like lactic acid. Increased circulation leads to higher performance and faster recovery.
Thermoregulation
Maintaining a consistent and regulated body temperature is crucial for optimal performance. Muscles must be kept warm in order to avoid injury but at the same time overheating can be greatly detrimental to performance. Compression garments work to keep the body at the consistent operating temperature.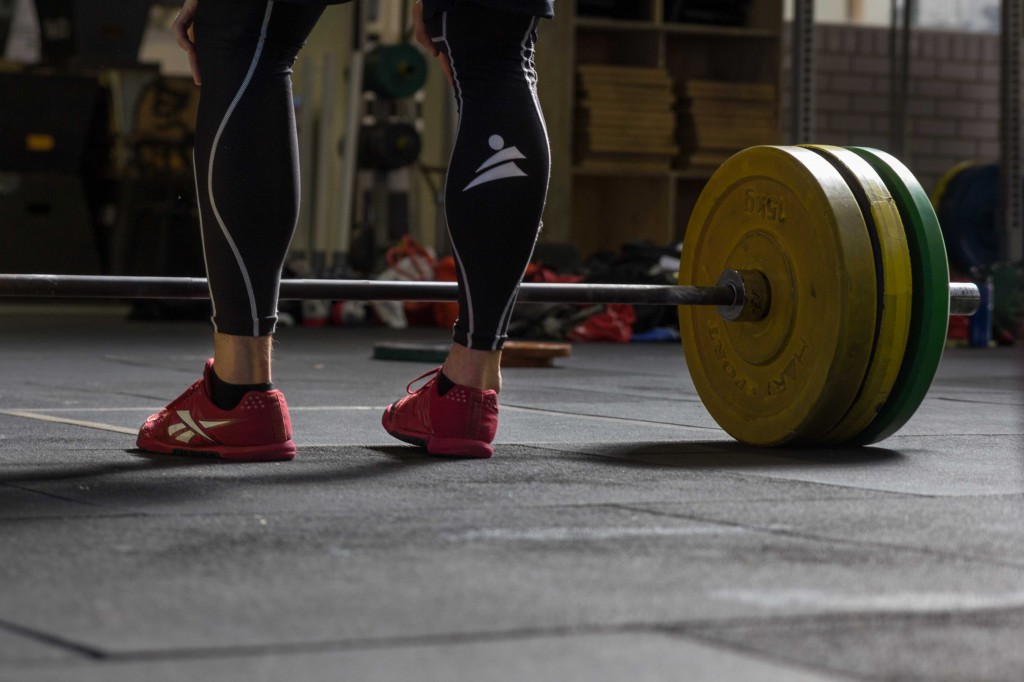 Reduced Muscle Oscillation
Each time you move a part of your body, your muscles to move in harmony. At every movement of the muscles, a micro tear occurs within the tissues. These slight tears, along with the increase in lactic acid, consequently lead to muscle pain. The elasticity of compression garments supports the muscles and reduces the rate of damage to the muscle fibres which improves performance.
Enhanced Power Output
The right amount of compression can stimulate the muscles, aiding in greater power output and hence greater performance. It is a recognized fact that muscles help in power output by supporting the stretch cycle.
You can find out more about Pure Limits' compression range by heading to their website. Or alternatively, to keep up to date with all their special sales and new releases, you can follow them on Facebook or on Twitter.