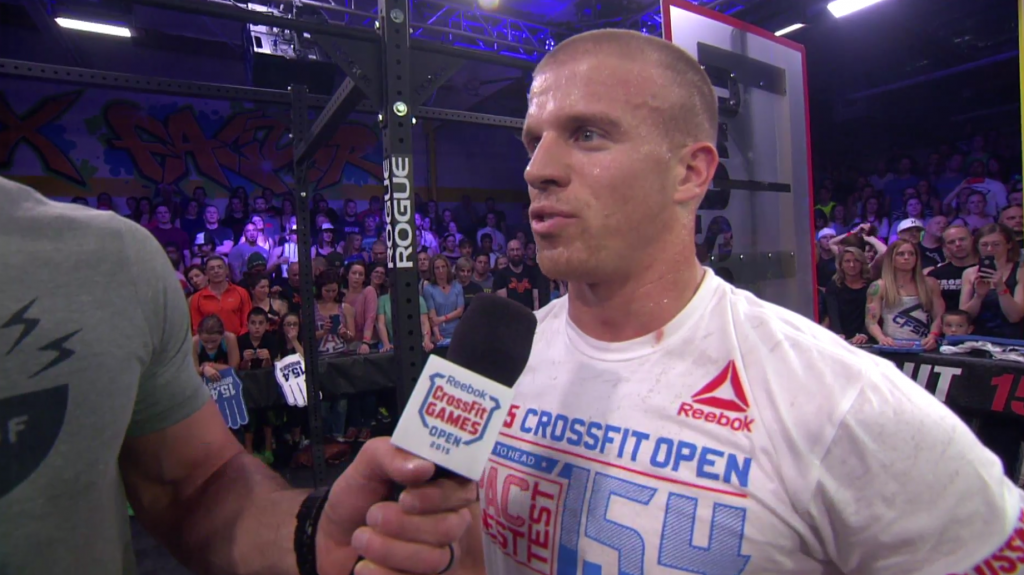 After a tough 8-minute couplet AMRAP made up of handstand push-ups and cleans, it was Scott Panchik who defeated Josh Bridges in the live workout announcement for 15.4.
It was the first time in the history of the CrossFit Games Open that handstand push-ups were included in the programming and it saw the introduction of a new marker for the movement, to ensure correct standards are met.
While some beginner athletes may struggle with the handstand push-up movement, Bridges and Panchik showed now signs of weakness as they breezed through the opening rounds unbroken.
Bridges was going strict in the early stages while Panchik went with the handstand kip right from the beginning of thw workout.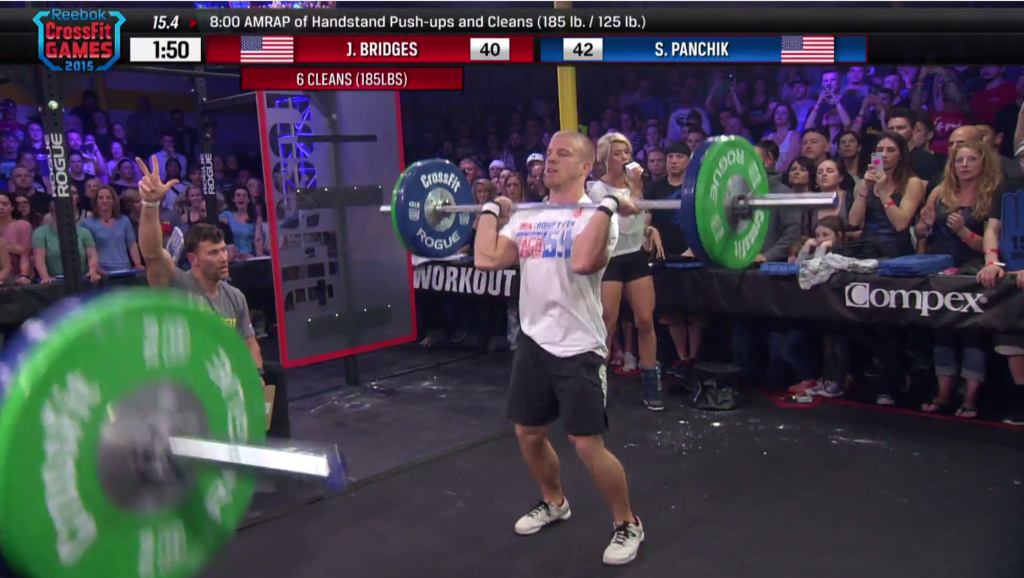 As both athletes worked their way through the first few rounds of the ascending ladder, it was Bridges who held the slight lead. However, after a few 'no-reps' in the round of 9's, Bridges was overtaken by Panchik.
Going into the workout many people, inlcluding commentators Bill Grundler and Chris Spealler were tipping Bridges to win the live throwdown. However, they quickly changed their mind by the half way point as Panchik starting to build a lead of ten reps!
Bridges tried hard to close the gap but continued to get no repped and after a while he reverted to kipping handstad push-ups.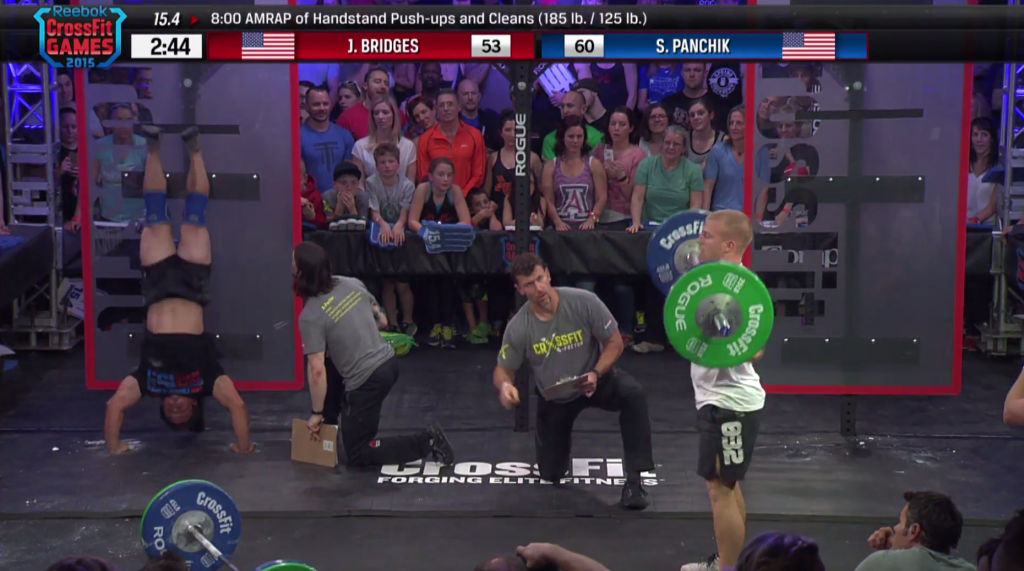 In the end Panchik proved too strong and never looked like giving up his lead as he posted a score of 147 for 15.4. Bridges tried to go unbroken in the final set of cleans to close the gap a bit but still ended 25 reps behind Panchik with a score of 122.
For a full breakdown of the Panchik vs Bridges head to head battle in the CrossFit Open 15.4 live announcement workout, check out our live blogging of the throwdown which can be found by clicking here.
For the full description of 15.4 you can find the workout details here, and for the full breakdown for all divisions you can find that info at the CrossFit Games website here.